John Hartford
By: Brian Berger
December 30, 2010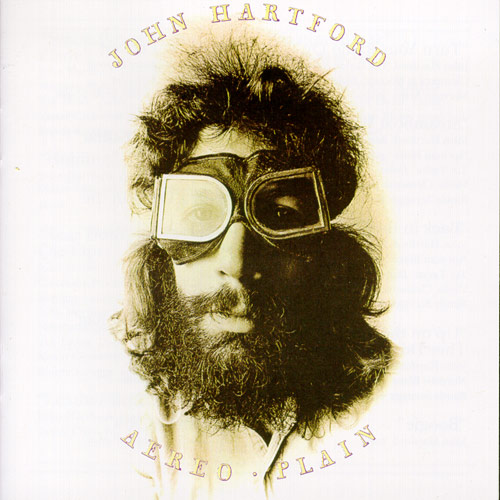 Musician JOHN HARTFORD (1937-2001), who wrote one of the most popular songs ever, wasn't an overnight success. Raised in St. Louis, in 1965 he moved to Nashville, where Chet Atkins signed him to RCA. While his humor made him something akin to a laconic Roger Miller, Hartford — also a virtuoso banjoist and fiddler — was an original, fusing old-timey vernacular, post-Dylan poetics, and state-of-the-art orchestral pop into an unlikely melange. Hartford's January 1967 debut, Looks at Life, with liner notes by Johnny Cash, was an impressive puzzle; its July follow-up, Earthwords & Music, with lead single "Gentle On My Mind," was but a minor country hit. Glen Campbell's contemporaneous cover fared modestly at first, but the song was irresistible. By the end of the year, it had received fifteen waxings and soon there were many more: Patti Page, Frank Sinatra, Aretha Franklin, Elvis Presley, Tammy Wynette, Waylon Jennings, Joan Baez, the Mills Brothers, Flatt and Scruggs, Noel Harrison, and Leonard Nimoy, among others; my favorite is Dean Martin [see video below]. So what does one do after getting it all? Hartford stayed weird: he got his riverboat pilot's license; Aero-Plain (1971) invented bluegrass futurism; and Mark Twang (1976) realized a rustic solo music that would henceforth flow — as Abraham Lincoln wrote of Hartford's beloved Mississippi — unvexed to the sea.
***
On his or her birthday, HiLobrow irregularly pays tribute to one of our high-, low-, no-, or hilobrow heroes. Also born this date: Robert Quine.
READ MORE about members of the Anti-Anti-Utopian generation (1934-43).
READ MORE HiLo Hero shout-outs.