GPSxpress Yourself
By: Peggy Nelson
August 23, 2010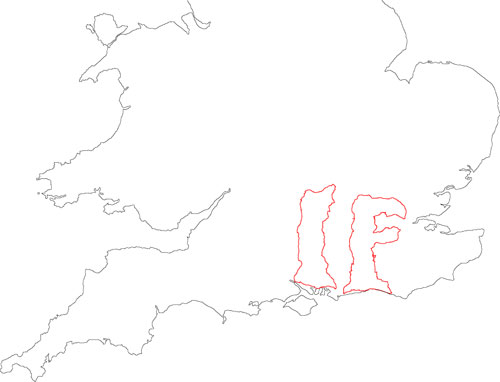 [Jeremy Wood, "IF," 2002]
Our particular bit of clover is quite tiny in the scheme of things. And our artworks, correspondingly tinier. But not so our ideas, and periodically we manifest new ways to writ them large.
If you could scribble a message so big as to be seen from space, or at least from a satellite, or at least from the point of view of a virtual satellite as uploaded to Google Earth, what would you say?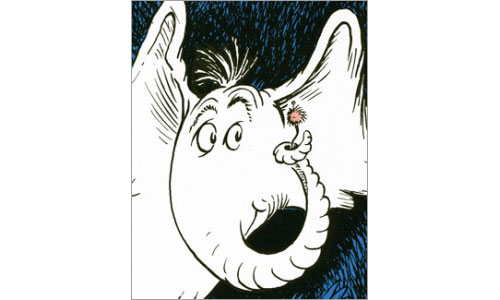 "Yop," like Horton's Who?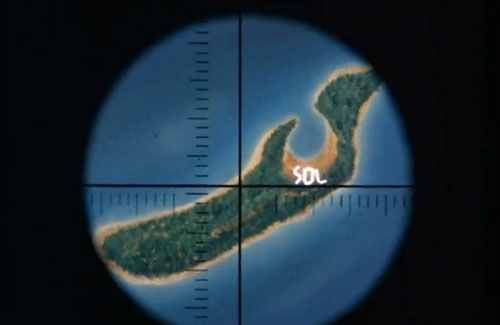 Or maybe "SOL" instead of "SOS," like the hapless residents of Gilligan's Island?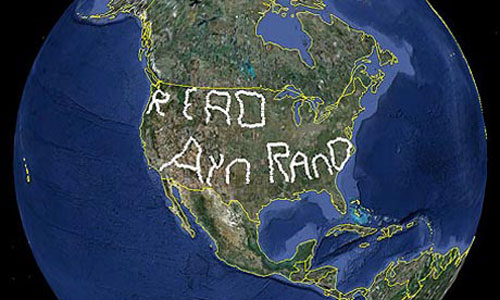 Although hopefully not "READ AYN RAND," like this guy (the posting of which immediately provoked a series of calls for "DON'T" to be written on Canada).
GPS-as-art-material is an idea whose time has come, as body-based performance art finds new ways to embrace its cyborg future. By running (or driving) with a GPS in your pocket, you can cause it to record a string of latitude-longitude pairings which become lines used, not to map, but to spell, and to draw. In this way, mental images are inscribed on the surface of the earth through the body, the virtual-made-real by way of multiple border-crossings and translations.
Admittedly, it's hard to control the font when you're the pen. But a picture contains a thousand words. How about an eagle in outline, or a cool stylized horse?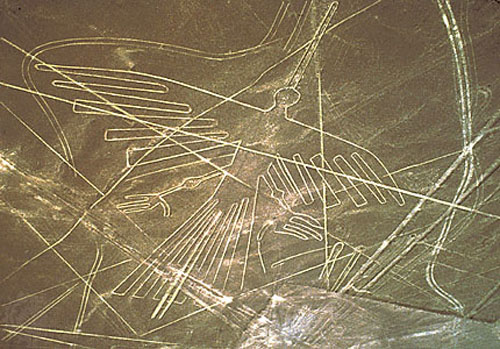 [Nazca Lines, Peru, bet. 400 and 650 AD]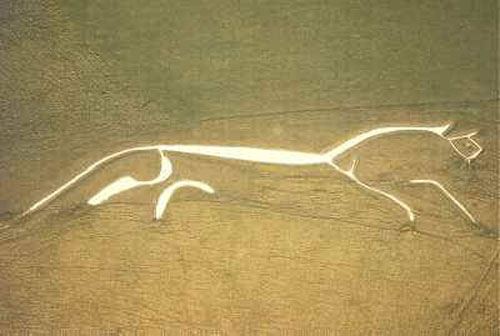 [Uffington Horse, UK, bet. between 50BC and 50AD]
If nothing comes to mind, you can't really go wrong with a giant cock.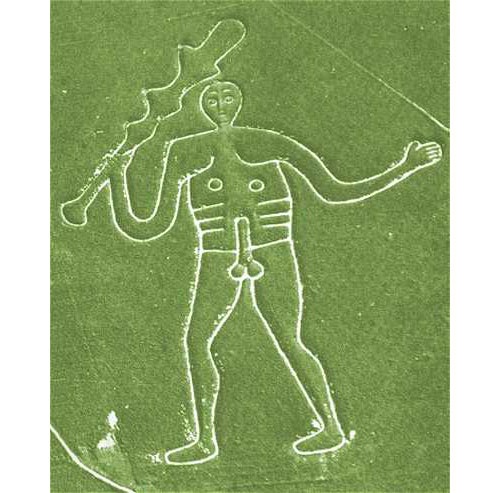 [Cerne Abbas Giant, UK]
But there's no need to become too earthy. I don't know when we're going back to the tabula rasa of the moon, but there's always Mars, to which we've sent our resilient resident robots.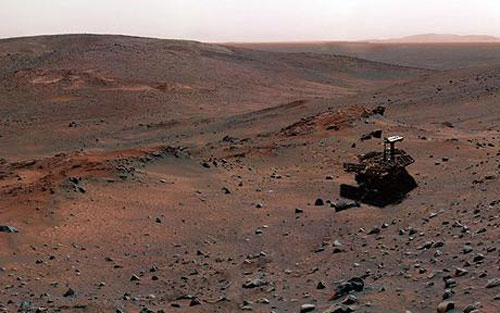 Sure, they've been up there surveying the territory. But wouldn't it be great if we programmed them to draw?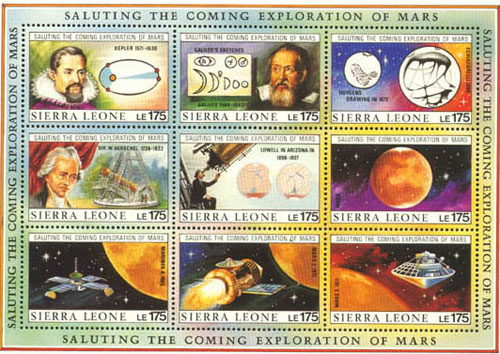 Yes. Yes it would.