Nowhere to Run
By: HILOBROW
June 9, 2010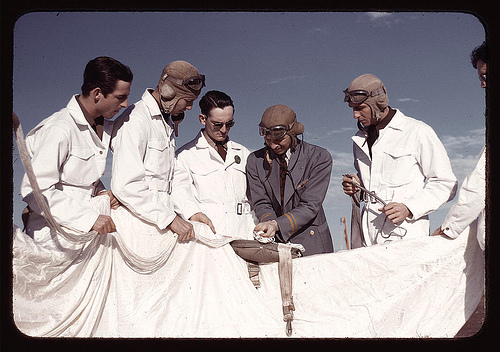 By Charles Pappas
Run, my tattoo says. It does that when I'm in the Slick, the barcode etched in my forearm glows the stop sign-red that means mosquitoes with Dengue are close. The Oil Studies people flock behind me, an asthmatic chorus of squeak-toy wheezes and sandpaper breaths. Even behind the respiratory masks the air tastes like a WD-40 cocktail. "You from here?" one of them asks in a voice you save for panhandlers you give a quarter to. Yeah, I say, my boots sloshing through clumps of hydrocarbons that the air turns Threat Level Orange. I'm from here.
Didn't know much but fishing. Then the Slick took away the shrimp, crabs, oysters. Gone just like that. Gone like rotary phones and typewriters. Now I'm a per-diem shepherd for Up-Northers through a swamp as hot as the Cretaceous was, when all the dinosaurs lived that became the sludge we're walking through now. The scientists kneel down and take readings, sinking to their thighs as if in a kiddie pool. Later we come up on what looks like white snowballs. "What's that?" one of them asks me. Northern Gannets, I tell him. "They're shivering," he says. "How can they shiver in this heat?" The oil breaks down the feathers, then they freeze to death, I say. "Huh," he says and goes back to his tests, while the bird melts into the Slick like a marshmallow in a steaming cup of cocoa.
Run, my tattoo says again. Run.
Charles Pappas lives in Rochester, MN, where he writes on the trade show industry for Exhibitor Magazine. Previously, he was the investigative reporter for Yahoo Internet Life; he has published in Advertising Age, Smoke, POV, and Nerve. His first book, It's a Bitter Little World, an ode to film noir language, was published in 2005.
***
Charles Pappas' story was one of three finalists in our fourth micro-fiction contest. The contest ended on June 5, 2010. Many thanks to everyone who submitted an entry.
CONTEST-WINNING STORIES: 1st contest | 2d contest | 3d contest | 4th contest
FINALISTS: 1st contest | 2d contest | 3d contest | 4th contest