Magister Ludi (2): Fic Contest
By: Patrick Cates
March 22, 2010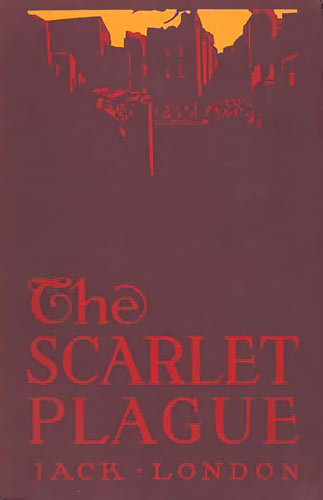 NEW CONTEST!
HiLobrow.com readers are INVITED TO PUBLISH an extremely short RADIUM AGE APOCALYPSE STORY to the comments section of this post.
THE THEME:
During science fiction's Radium Age (c. 1900-35), in the works of Arthur Conan Doyle, Edgar Rice Burroughs, H.G. Wells, Jack London, Karel Čapek, Olaf Stapledon, Philip Gordon Wylie, Garrett P. Serviss, J.D. Beresford, George Allan England, J.J. Connington, and S. Fowler Wright, among others, the world — or life as we know it — was shattered by fire, ice, flood, famine, plague, roving planets, and tectonic shifts, not to mention war (conventional or atomic), invasion (interdimensional or extra-planetary), and economics-driven strife (led by capitalists or communists). Your story should either be set in the 1900-35 era, or be written from the perspective of that era — i.e., without knowledge of any post-1935 historical events, social-cultural transformations, or technological developments. Read more about Radium Age apocalyptic fiction here.
THE GUIDELINES: No more than 250 words. Only one story per person. Stories featuring explicit/hardcore/extreme sex and/or violence will not be posted. Curse words OK, though, if necessary. Stories replete with spelling and/or grammatical errors will not be posted. Do not include a title.
HOW TO SUBMIT YOUR STORY: Publish it to the comments section of this post, no later than 5 p.m. EST on Wednesday, March 31. NOTE: Don't include any personal info besides your name and email address. ALSO NOTE: Content published on HiLobrow.com is licensed under a Creative Commons Attribution-Noncommercial-Share Alike 3.0 United States License.
THE JUDGES: The stories will be judged by HiLobrow.com editors Matthew Battles and Joshua Glenn, and HILOBROW's Magister Ludi, Patrick Cates.
THE PRIZES: The author of the winning story will receive a HiLobrow t-shirt, and her story will be published on this website. A few honorable mentions will be awarded; those stories will also be published on this site.
***
ATTEND THE TAPING of the next episode of "Parallel Universe: Pazzo," in Boston on April 2.
LISTEN TO/DOWNLOAD previous episodes of "Parallel Universe: Pazzo."
READ the winning story from our first Radium Age SF micro-fiction contest.
READ MORE Radium Age science fiction posts on HiLobrow.
READ MORE science fiction posts on HiLobrow.
READ ORIGINAL SCIENCE FICTION on HiLobrow.