SEMIOPUNK (3)
By: Joshua Glenn
September 5, 2023
An irregular, ongoing series of posts dedicated to surfacing examples (and predecessors) of the sf subgenre that HILOBROW was the first to name "semiopunk."
THE GLASS BEAD GAME | FLATLAND | THE HAMPDENSHIRE WONDER | EXPLOITS AND OPINIONS OF DR. FAUSTROLL, PATAPHYSICIAN | A VOYAGE TO ARCTURUS | THE MAN WITH SIX SENSES | THE SPACE MERCHANTS | ODD JOHN | TIME OUT OF JOINT | THE SOFT MACHINE | SOLARIS | LE GARAGE HERMÉTIQUE | CAT'S CRADLE.
---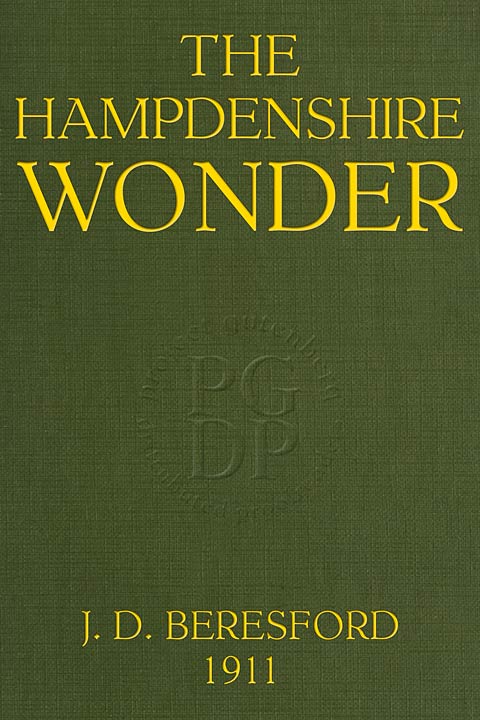 THE HAMPDENSHIRE WONDER
J.D. Beresford's The Hampdenshire Wonder (1911) has been described as the first sf novel of real importance about intelligence. As such, it's the progenitor of sf novels of super-intelligence like John Taine's Seeds of Life (1931/1951), Edmond Hamilton's "The Man Who Evolved" (1931), Olaf Stapledon's Odd John (1935), Poul Anderson's Brain Wave (1953/1954), Daniel Keyes's Flowers for Algernon (1959/1966), Thomas M. Disch's Camp Concentration (1968), and Ted Chiang's 1991 novelette "Understand."
I've been a fan of The Hampdenshire Wonder for a long time now. I first wrote it up for a 2009 io9.com post about "The Super-est Supermen of Pre-Golden Age SF"; I included it in my RADIUM AGE 100 series in 2015; and I serialized it here at HILOBROW in 2022. Also! In 2025, I'll publish a new edition of the book, with an introduction by Ted Chiang, via the MIT Press's RADIUM AGE series.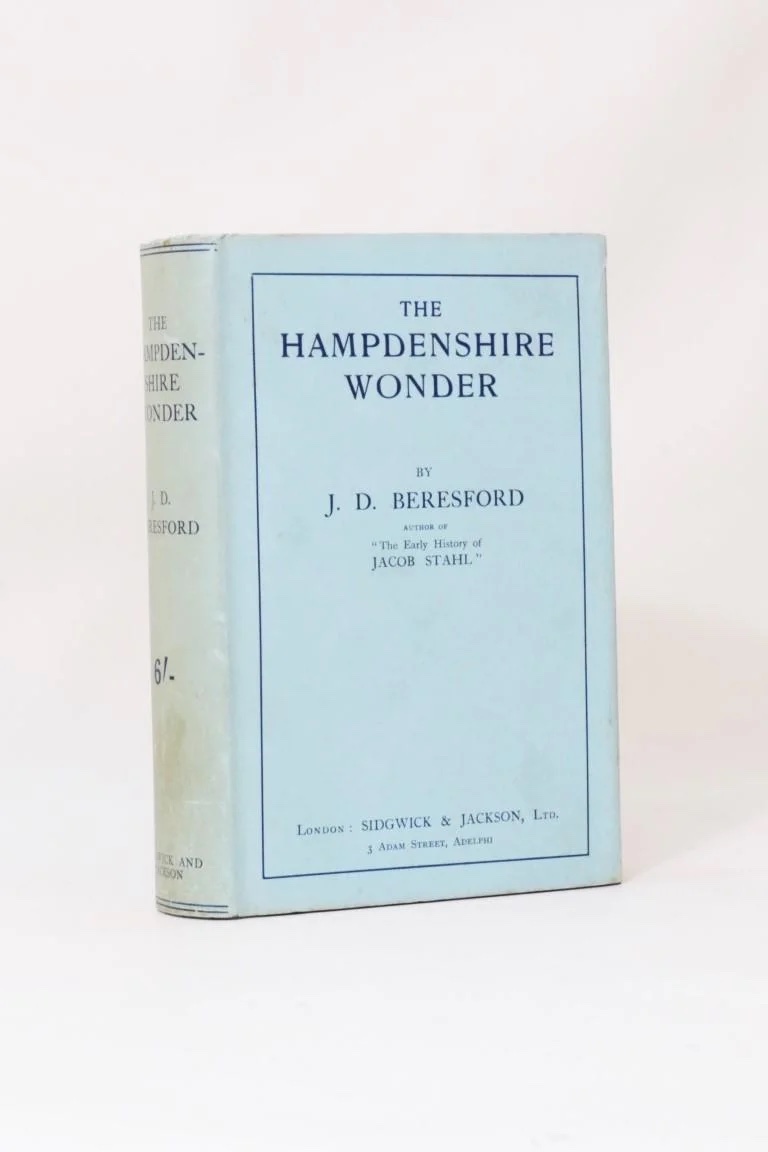 Beresford's story introduces us to Victor Stott, a large-headed "supernormal" child mutated — while still in the womb — by his parents' desire to have a son born without habits. The Wonder's father, a champion cricket player, wants to develop the ultimately coachable player; his mother fervently wishes for this too. The unintended consequence of their experiment is a preternaturally aware and discerning child who takes no social, cultural, or scientific "givens" for granted.
Invited, at a young age, to read his way through the impressive library of the local squire, Victor is dismissive of humankind's best efforts to answer the great scientific, philosophical, and religious questions: "So elementary… inchoate… a disjunctive… patchwork," he says. The squire finds this judgment to be shattering.
What does Victor himself believe about the nature of the universe and human progress? Because his philosophy begins with rejecting "the interposing and utterly false concepts of space and time," and ends with the notion that life and all matter are merely "a disease of the ether," he can't really explain in terms that we're capable of understanding. (Though maybe we're getting closer? After all, in 1964 various theoretical physicists, including Peter Higgs, proposed that mass-generation — the reason there is something rather than nothing — is caused by a particle field that fills the entire universe, and in particular by a perturbation of that field which has since been identified, i..e, the so-called "Higgs boson." All of which sounds very similar to the idea of a "disease of the ether"….)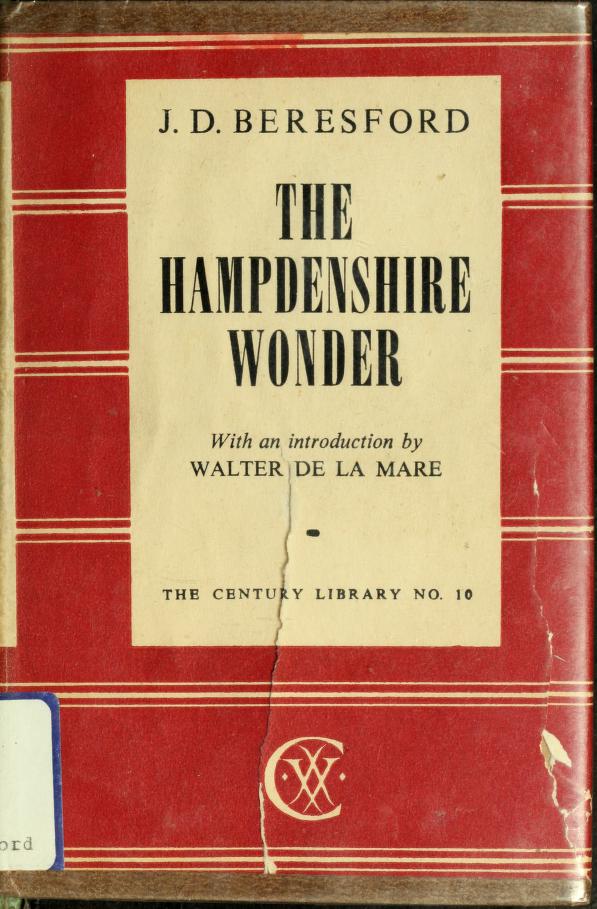 In a 1948 introduction to a new edition of the novel, Walter De La Mare writes:
Physically repulsive, devoid of affection, gratitude, fancy, humour, childlikeness; appealing in his self-schooled desolation to no other sentiment than a grudging pity — which he would disdain — he comes and goes. He is devastatingly actual, and is of a reality, a realization, seldom accorded even to Satan. Yet there is no shadow of conceit in him, no aggressiveness, no malice, only a sublime indifference to those whom he is by nature and gifts incapable of accepting as his "betters," let alone his masters and pastors. There is, surely, no child in English fiction of his uniqueness; or adult, either, so self-sufficing yet forlorn.
Alas, Victor's interlocutors are unable to live without illusions; so they reject the Wonder's disenchanting insights. Worse, the superboy also makes an enemy of the local clergyman, who (the reader is left to suspect) murders him.
Although the Wonder is regarded as a kind of inscrutable by all who encounter him, the narrator's eulogy for the boy reverses the polarity of that interaction: "He was entirely alone among aliens who were unable to comprehend him, aliens who could not flatter him, whose opinions were valueless to him."
The SFE's entry for SUPERMAN makes the following mordant point:
Early sf writers were surprisingly loath to make the superman an outright figure of menace, even where Darwinian thought was dominant: although they usually conceded that there was no place for them in contemporary human society, and generally disposed of them in one way or another, most were very much on the side of the superhumans. The reasons are simple enough: most of the early writers concerned were harshly critical of the contemporary human condition and wholly in favour of "progress"; moreover, writers frequently credit themselves with a proto-superhuman viewpoint. It is very easy to love the notion of the superman if we believe that we might become supermen ourselves, or at least be parent to their becoming;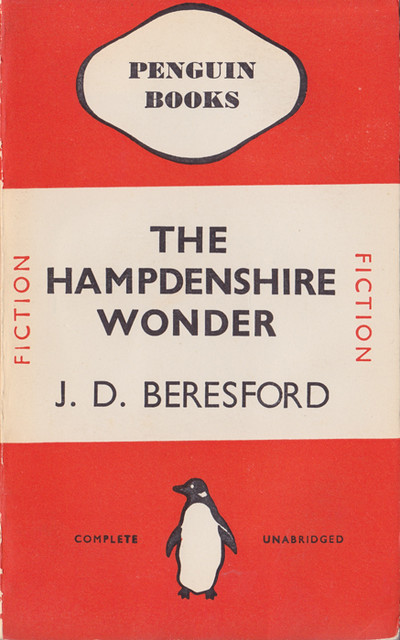 PS: The book, along with Walter De La Mare's 1948 introductory essay, can be read via the Internet Archive.
***
JOSH GLENN'S *BEST ADVENTURES* LISTS: BEST 250 ADVENTURES OF THE 20TH CENTURY | 100 BEST OUGHTS ADVENTURES | 100 BEST RADIUM AGE (PROTO-)SCI-FI ADVENTURES | 100 BEST TEENS ADVENTURES | 100 BEST TWENTIES ADVENTURES | 100 BEST THIRTIES ADVENTURES | 75 BEST GOLDEN AGE SCI-FI ADVENTURES | 100 BEST FORTIES ADVENTURES | 100 BEST FIFTIES ADVENTURES | 100 BEST SIXTIES ADVENTURES | 75 BEST NEW WAVE SCI FI ADVENTURES | 100 BEST SEVENTIES ADVENTURES | 100 BEST EIGHTIES ADVENTURES | 75 BEST DIAMOND AGE SCI-FI ADVENTURES | 100 BEST NINETIES ADVENTURES | 75 BEST HADRON AGE SCI-FI ADVENTURES.