Best 1929 Adventures (7)
By: Joshua Glenn
May 12, 2019
One in a series of 10 posts identifying Josh Glenn's favorite 1929 adventure novels. Happy 90th anniversary!
*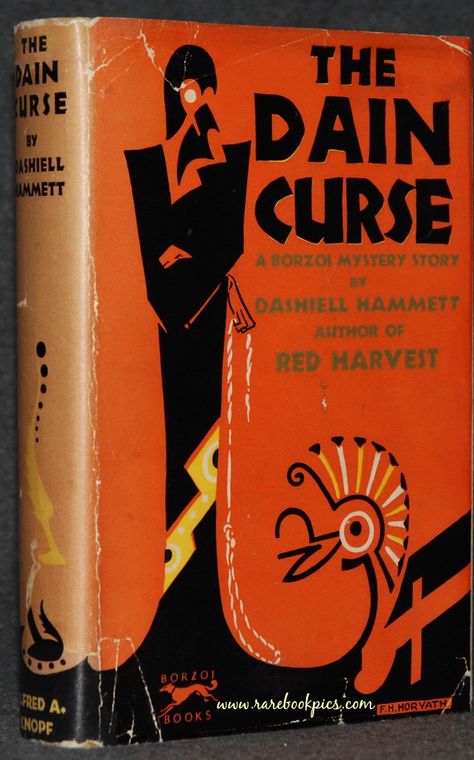 Dashiell Hammett's Continental Op crime adventure The Dain Curse.
Hammett's short, fat, unnamed detective — an operative of the Continental Detective Agency's San Francisco office — first appeared in a 1923 issue of Black Mask, making him one of the earliest hardboiled private detectives in US pulp fiction. In 1927, Hammett began writing linked stories, which formed the basis for Red Harvest and The Dain Curse, both of which appeared in book form in 1929. This is Hammett's only exploitation novel — an action thriller that draws on themes from pulp horror stories of the time, and whose central female character is an opioid-addicted member of a cult Christian group! A jewel heist in San Francisco leads the Op to the home of the prosperous Leggett family. People connected to the investigation begin to die — sometimes in bizarre ways, including incidents involving a ceremonial dagger and an explosive device. Before he can solve the riddle of the diamond theft, the Op must first solve the mystery of the so-called Dain curse — which seems to have followed Edgar Leggett's wife, a Dain, and their daughter, Gabrielle. What is Edgar's true identity? What does the Temple of the Holy Grail have to do with all of this? Every time the Op seems to have cracked the case, the murders start up again.
Fun facts: Serialized in Black Mask magazine in 1928–1929. The novel was adapted into a CBS TV miniseries in 1978, by director E.W. Swackhamer. James Coburn played the Op, who — in the show — was given the name "Hamilton Nash."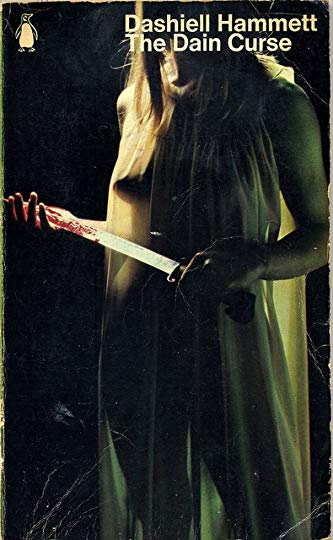 ***
JOSH GLENN'S *BEST ADVENTURES* LISTS: BEST 250 ADVENTURES OF THE 20TH CENTURY | 100 BEST OUGHTS ADVENTURES | 100 BEST RADIUM AGE (PROTO-)SCI-FI ADVENTURES | 100 BEST TEENS ADVENTURES | 100 BEST TWENTIES ADVENTURES | 100 BEST THIRTIES ADVENTURES | 75 BEST GOLDEN AGE SCI-FI ADVENTURES | 100 BEST FORTIES ADVENTURES | 100 BEST FIFTIES ADVENTURES | 100 BEST SIXTIES ADVENTURES | 75 BEST NEW WAVE SCI FI ADVENTURES | 100 BEST SEVENTIES ADVENTURES | 100 BEST EIGHTIES ADVENTURES | 75 BEST DIAMOND AGE SCI-FI ADVENTURES | 100 BEST NINETIES ADVENTURES (in progress) | 1994 | 1995 | 1996 | 1997 | 1998 | 1999 | 2000 | 2001 | 2002 | 2003 | NOTES ON 21st-CENTURY ADVENTURES.