Best 1927 Adventures (7)
By: Joshua Glenn
March 11, 2017
One in a series of 10 posts identifying Josh Glenn's favorite 1927 adventure novels. Happy 90th anniversary!
*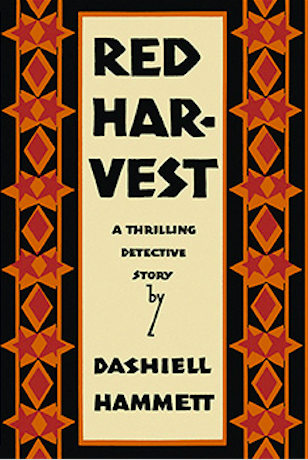 Dashiell Hammett's Red Harvest (serialized 1927–1928; as a book, 1929).
The Continental Op, a short, overweight, cynical private investigator employed by the Continental Detective Agency's San Francisco office, is one of literature's first hard-boiled detectives — the prototype for Raymond Chandler's Philip Marlowe and Hammett's own Sam Spade. (The character made his debut in Black Mask in 1923; Red Harvest is Hammett's first novel.) Called to a corrupt western town — modeled on Butte, Montana — the Op agrees to help Elihu Willsson, a local industrialist, rid the city of the competing gangs who Willsson invited there in the first place. He also investigates the murder of Willsson's son, a local newspaper publisher. The Op starts a gang war — pipe bombs, arson, gun fights, and corrupt cops galore — but he's framed for the murder of a gangster's moll. Even his own agency isn't sure he's innocent!
Fun facts: André Gide called the book "a remarkable achievement, the last word in atrocity, cynicism, and horror." Akira Kurosawa's 1961 samurai film, Yojimbo, was probably influenced by Hammett's novel; Kurosawa was a fan.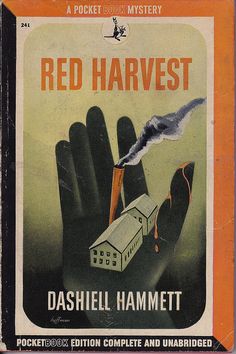 ***
Let me know if I've missed any 1927 adventures that you particularly admire.