10 Best Adventures of 1936 (8)
By: Joshua Glenn
May 12, 2016
One in a series of 10 posts identifying Josh Glenn's favorite 1936 adventure novels. Happy 80th anniversary!
*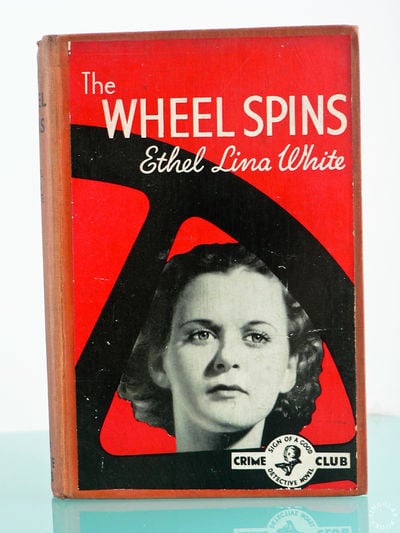 Ethel Lina White's espionage adventure The Wheel Spins.
After holidaying in an unnamed Eastern European country, spoiled young socialite Iris Carr meets a chatty governess, Miss Froy, on the first leg of their journey by train back to England. Waking up in a daze after a sunstroke-induced slumber, Carr can't find Miss Froy. Worse, both the railway personnel and her fellow passengers — a mixture of untrustworthy Eastern Europeans (including a sinister Baroness) and narrow-minded, caste-conscious English tourists — claim that no person matching Miss Froy's description was ever on the train! Did the sunstroke cause her to hallucinate? If not, why would everyone lie? The first half of the book is aimed at persuading the reader of Iris's callousness and selfishness; we rather expect her to shrug her shoulders at the disappearance of Miss Froy. Instead, she not only persists in her search, but risks her life. Meanwhile, Miss Fro's elderly parents back in England anxiously await their daughter's arrival.
Fun fact: In her day, White was as well known as Dorothy L. Sayers and Agatha Christie. The Wheel Spins was adapted by Alfred Hitchcock, in 1938, into one of his great early movies, The Lady Vanishes. The movie is funnier and more exciting than the book; but read it, anyway.
***
Let me know if I've missed any 1936 adventures that you particularly admire.