Lafcadio Hearn
By: Tom Nealon
June 27, 2014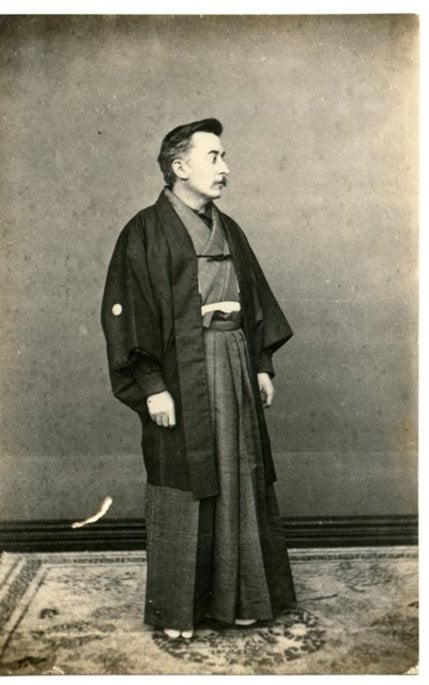 LAFCADIO HEARN (Patrick Lafcadio Hearn, 1850–1904) was born in Greece, grew up in Dublin, cut his teeth in journalism in Cincinnati, and is most famous for his writings about Japan and his collections of Japanese fairy tales. Between Cincinnati and Japan, he spent ten years in New Orleans writing for local papers, and — with the nose for the local and vital that he'd show with his Japanese collections — he collected recipes for the first-ever cookbook of Creole cuisine. Hearn was always drawn to the edges, the out-of-focus, the half-forgotten and half-noticed, so the chaotic mélange of turn-of-the-century New Orleans must have felt like a country for this country-less man. Le Cuisine Creole was published in 1885, just as the various cuisines of New England, the American South, France, Spain, Italy, the West Indies and Mexico were co-mingling to form one of the world's great syncretic cuisines. Because he wasn't a local and wasn't a cook, Hearn was able to ingenuously document the food that was being made — not just in restaurants and for the tables of the wealthy, but by the housewives who made "delicious morceaux from the things usually thrown away by the extravagant servant." It's our great good fortune that this Greco-Irish fellow wandered through New Orleans just as these disparate cuisines were losing their boundaries and forming something wholly new.
***
On his or her birthday, HiLobrow irregularly pays tribute to one of our high-, low-, no-, or hilobrow heroes. Also born this date: George Walker, Tadanori Yokoo, Emma Goldman, Skelton Barnaby Knaggs.
READ MORE about members of the New Promethean Generation (1844–53).