Jimmy Cliff
By: Devin McKinney
April 1, 2014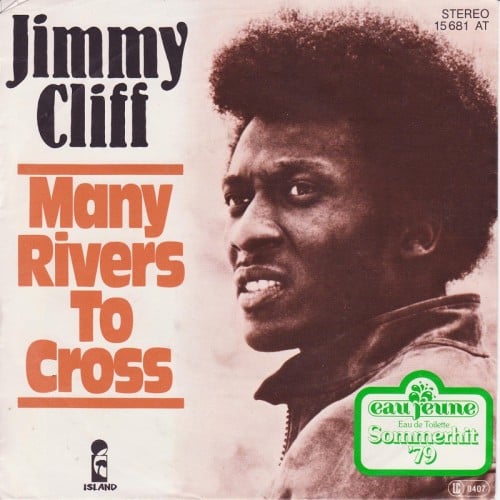 With the perfect inevitability of the pop record that is both a natural hit and a TV ad waiting to happen, "Wonderful World, Beautiful People," written and sung by JIMMY CLIFF (born 1948), became a long-running soundtrack for Jamaican tourism. It remains the thing he's probably best known for — if we count the millions who know the song well but think Bob Marley sings it. In 1969, though, "Wonderful World" was brand smacking new, an uncontrived blast of happiness from an impoverished beach nation, and the first track on Reggae Chartbusters, a Trojan Records compilation that became vinyl law to a generation of English listeners. The next year, Cliff wrote and sang an attack on "Vietnam" when US artists were still doubtful of using that place-name in their own antiwar lyrics. And in 1973, he was the outlaw hero of The Harder They Come, a Kingston-shot hot mess of an action musical whose sense of triumph was anchored by three Cliff songs and whose sense of danger was wired to every glint and shift of his body, eyes, and smile. Garish, convulsive, and unnerving, Harder is all about the revenge fantasies that powered Cliff's escapist music in the years before he had the money to escape on. Any who would downgrade the latter-day Jimmy Cliff as mere popularizer, evader, or happy face should go back to the roots and take another look.
***
On his or her birthday, HiLobrow irregularly pays tribute to one of our high-, low-, no-, or hilobrow heroes. Also born this date: Gil Scott-Heron, D. Boon, Lon Chaney Sr, Samuel R. Delany.
READ MORE about members of the Blank Generation (1944-53).