Octavio Paz
By: William Nericcio
March 31, 2013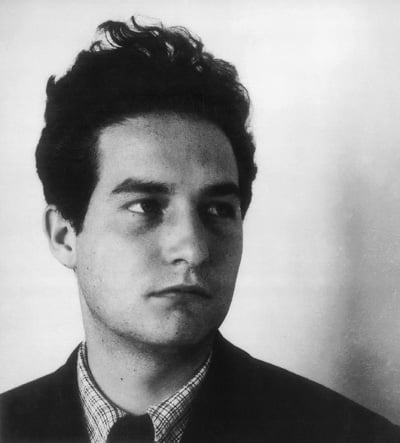 He is the philanthropic ogre trapped in a labyrinth of solitude on a quest for an other (othered) Mexico. He is the monkey grammarian plagued by conjunctions and disjunctions, splayed on a sunstone, tickled by the double flame of love and eroticism, an alternating current both bow and lyre. Readers of OCTAVIO PAZ (Octavio Paz Lozano, 1914–98) will have recognized by now my references to his most famous works in English. Poet, editor, publisher, writer, intellectual, and Nobel Prize winner (Carlos Fuentes's prize — just my two cents), Paz played the intellectual's intellectual in Mexico, the United States, and beyond. In his earliest incarnation he was a dyed-in-the-wool lefty, joining the Second International Writer's Congress in Spain fighting against Franco and fascism. But he evolved. Already in The Labyrinth of Solitude (in his testy rebukes of pachuco zoot suiters and elsewhere) one begins to sense a proto-curmudgeonly Paz, one who would later spank Nicaragua's Sandanistas in print and spar with the radical left in Mexico. It ends both bizarrely and sadly with Paz editing his earlier works, specifically his poetry, excising any references to the red literatus he was in his youth. Not quite Dick Cheney rabid, but altered (and altering) with with a brusque eraser and pen all the same.
***
On his or her birthday, HiLobrow irregularly pays tribute to one of our high-, low-, no-, or hilobrow heroes. Also born this date: Lefty Frizzell, Jay DeFeo.
READ MORE about members of the New Gods Generation (1914-23).