BRAINIAC Q&A (9)
By: Joshua Glenn
October 10, 2012
From late September 2002 through early 2006, HILOBROW's Joshua Glenn wrote THE EXAMINED LIFE, a weekly three-item column for the Boston Globe's Ideas section; and from late 2006 though mid-2008, he wrote BRAINIAC, an Ideas section blog that was repurposed as a three-item weekly column in the paper. This series reprints a few Q&As from Glenn's two Ideas columns. [Brainiac image via 4CP]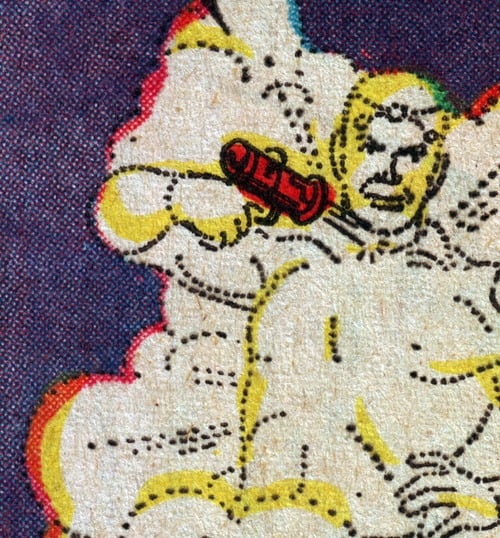 ***
June 19, 2005
THE 'SCAPE ARTIST
Before the Big Dig caused us to temporarily lose our bearings, most Bostonians accepted our familiar urban and suburban landscapes as inevitable. "We're comfortable navigating our immediate neighborhood, the place near work where we buy a sandwich, the mall," says John R. Stilgoe, a veteran professor of visual and environmental studies at Harvard. "But if we're diverted from our usual route, we're lost. That gentle willingness not to think about another way home worries me."
Stilgoe's new book, Landscape and Images (Virginia), a collection of essays on everything from boundary disputes in colonial Scituate to the disused sandpits and cutover woods where he played as a boy in Norwell, aims to remedy this lack of awareness by excavating the "history of accident and intent" that lies buried in our surroundings. Stilgoe — who writes frequently for Globe South about the origins of everyday phenomena like parking meters, garden tools, and holiday lighting — spoke with me by phone.
IDEAS: What is landscape?
STILGOE: Landscape is the man-made environment, which was first shaped into rough form by people and then, over centuries, began to shape its makers and maintainers. For example, politicians decide where new roads will go — we travel from Boston to the Berkshires the way we do or take the Red Line over the Neponset Estuary instead of under it, because someone once made those choices for us — and subsequent generations perceive those routes as inevitable. I'd like people to take a look around, to recognize that nothing man-made is inevitable, and to make good decisions about what new things are built.
IDEAS: What do you mean when you write in your book that "analyzing landscape slams traditional academic inquiry against serendipity and intuition"?
STILGOE: I'm admitting that my chief research technique is going for a slow walk for no particular reason, getting off the beaten path. I do spend plenty of time in the library, but the core of what I do doesn't involve any special training. If you can retain the innocence and naiveté of children — who possess the ability to wander in spaces that adults dismiss — you will not only learn a lot about your surroundings but notice a great many opportunities for happiness. I just hope we're not raising a generation of children who've been trained to stay on the sidewalk.
IDEAS: Speaking of people who are afraid to cross the street, you find Henry James's fretful 1907 travelogue "The American Scene," in which he revisits the United States after 24 years in Europe, highly significant.
STILGOE: We're so anxious to be comfortable, these days, and James was one of the first tourists to turn back when he got uncomfortable. In "The American Scene," he praised Beacon Hill, towns in the Berkshires, and fishing villages on Cape Cod, abandoned New Hampshire farms, easily knowable places where he felt most secure. The new roughness of urban and suburban landscapes was deeply unsettling to him; he was especially scared of urban intersections where horse-drawn carriages and carts and trolley cars came together. He felt that he was taking his life into his hands every time he stepped outdoors for a stroll.
I'm not saying that James was wrong to privilege one type of space over another, but I find much to admire in the way Bostonians today jaywalk. They time things perfectly, walking right at the approaching car, instead of waiting for it to pass — which is nerve-wracking to drivers from out of town. Jaywalking, in my opinion, demonstrates a healthy disrespect for authority and helps keeps cities vibrant and liveable.
***
READ MORE essays by Joshua Glenn, originally published in: THE BAFFLER | BOSTON GLOBE IDEAS | BRAINIAC | CABINET | FEED | HERMENAUT | HILOBROW | HILOBROW: GENERATIONS | HILOBROW: RADIUM AGE SCIENCE FICTION | HILOBROW: SHOCKING BLOCKING | THE IDLER | IO9 | N+1 | NEW YORK TIMES BOOK REVIEW | SEMIONAUT | SLATE