RBP, RIP
By: Joshua Glenn
January 20, 2010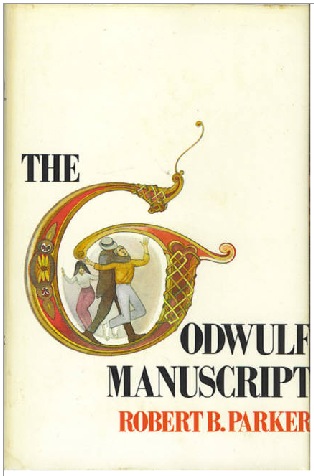 Crime writer Robert B. Parker is dead. HiLobrow.com contributor Sarah Weinman, who writes "Dark Passages," a monthly online mystery & suspense column for the Los Angeles Times, and "The Criminalist", a monthly online column for the Barnes & Noble Review, has linked to dozens of tributes. Today, in a Los Angeles Times appreciation, she tactfully explains away the lameness of Parker's numerous post-1985 novels, and points out how influential his Spenser series was when it came to dragging "the private eye into a new era, reframed by women's liberation and 1960s-era activism."
True enough. And yes, the crime novel — and the character of the private eye — were in need of updating, by the 1970s. But was Parker's influence on crime fiction ultimately a benign one? I'm not sure Weinman is convinced that it was. When she blogged, after hearing about Parker's death, that "I'm really not sure how to process this," I detect the confusion that we admirers of lowbrow feel whenever confronted with ersatz lowbrow. Let me see if I can distinguish between the two…
I enjoyed the first half-dozen Spenser novels, when I read them in the 1980s, but it was always a schizophrenic enjoyment. It was fun spotting the nods to Parker's literary heroes, Hammett and Chandler, whom I worshiped. But I had no use for Parker's protagonist's externalized id and super-ego: Spenser's thuggish sidekick Hawk, and his therapist girlfriend Susan. Hardboiled writers like Hammett, McCoy, Household, and Greene — as I've argued in a post on the Hardboiled Generation — created male and female characters (like those in Howard Hawks' movies of the 1940s and late '30s) whose grim sprezzatura carried them safely through fateful situations. This is the genius of the lowbrow disposition; recall Walter Benjamin's line, in "The Storyteller," about what the lowbrow fairy tale teaches us: "to meet the forces of the mythical world with cunning and high spirits." Spenser's sidekick is his ice-cold cunning; his girlfriend is his red-hot high spirits. Spenser himself is lukewarm. He doesn't kick against the pricks; he adjusts.
Thinking about Parker's first novels today, I'm strongly tempted to conclude that they — like Clint Eastwood's Philo Beddoe movies, which came out at the same time as the fifth and sixth Spenser novels, and which likewise costar a supposedly hardboiled protagonist's externalized id, the sexed-up and violent orangutan Clyde — are low middlebrow. That is, they're a sentimental tribute to/ripoff of lowbrow entertainment; and they're mass-produced for an audience primarily interested in neither ice-cold thrills nor red-hot entertainment, but lukewarm distraction.
***
READ MORE essays by Joshua Glenn, originally published in: THE BAFFLER | BOSTON GLOBE IDEAS | BRAINIAC | CABINET | FEED | HERMENAUT | HILOBROW | HILOBROW: GENERATIONS | HILOBROW: RADIUM AGE SCIENCE FICTION | HILOBROW: SHOCKING BLOCKING | THE IDLER | IO9 | N+1 | NEW YORK TIMES BOOK REVIEW | SEMIONAUT | SLATE
Joshua Glenn's books include UNBORED: THE ESSENTIAL FIELD GUIDE TO SERIOUS FUN (with Elizabeth Foy Larsen); and SIGNIFICANT OBJECTS: 100 EXTRAORDINARY STORIES ABOUT ORDINARY THINGS (with Rob Walker).