Wong Kar-Wai
By: David Smay
July 17, 2009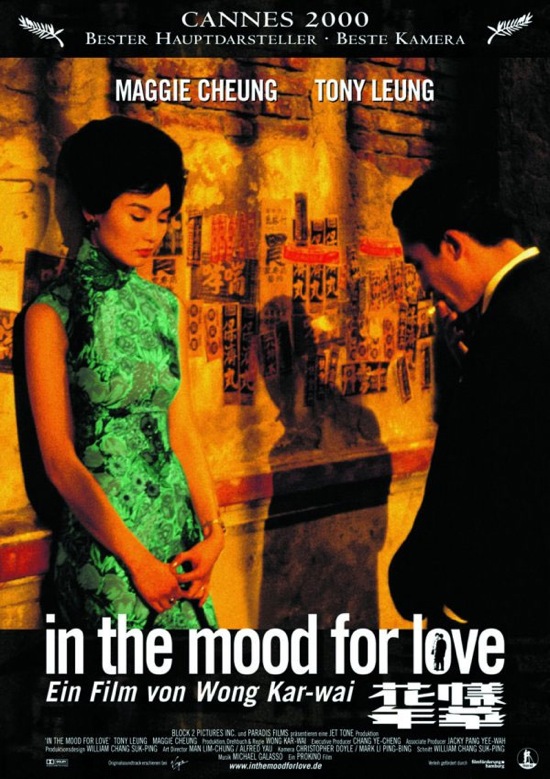 Moving from Shanghai to Hong Kong at age five, WONG KAR-WAI (born 1958) learned to speak Cantonese at the movies. He hustled his way into the Hong Kong film boom of the '80s, screenwriting hackwork like The Haunted Cop Shop before making his directorial debut. He didn't set out to make art films, but every time Wong linked his thwarted genre tropes with cinematographer Chris Doyle's signature neon smear he suspended and fetishized time. Most often compared to Godard, he owes as much to the great technicolor voluptuaries Sirk and Minelli, Bertolucci and Lynch. He made Maggie Cheung suffer for his art, but rewards us with the most immaculate '60s updo since Cookie Mueller in Female Trouble, and the mesmerizing sway of Maggie's cheongsam-clad ass. How did we ever live in a world without Faye Wong's pixie cut, Brigitte Lin's blonde wig, and Amélie Daure's bob (in There's Only One Sun)? Wong is the king of the inconsummate — the romance of never connecting. His is the cinema of only desire and desire only, freed from its fulfillment.
***
On his or her birthday, HiLobrow irregularly pays tribute to one of our high-, low-, no-, or hilobrow heroes. Also born this date: | Geezer Butler |
READ MORE about members of the Original Generation X (1954–1963).