William Butler Yeats
By: Erik Davis
June 13, 2009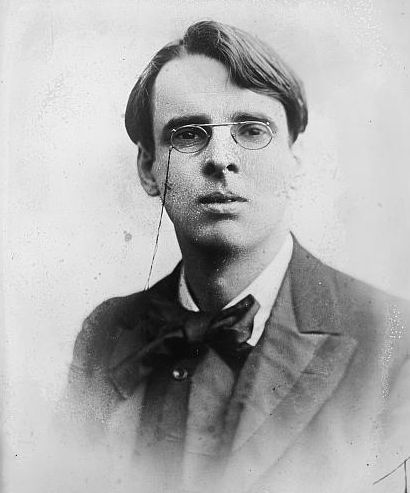 You can grok many modernists through the forms of tradition they undermine and idolize. While Irish lore loomed mighty for WILLIAM BUTLER YEATS (1865-1939), the more scandalous tradition which beguiled the poet was the practical mysticism of the occult. As a young man, Yeats waved his magic wand in the Golden Dawn (think Freemasonry plus kabbalah and girls). Decades later he melded his wife's spiritualist channelings into the weirdness of A Vision: "When we perceive the Daimons as Passionate Body, they are subject to time and space, cause and effect; when they are known to the Spirit, they are known as intellectual necessity, because what the Spirit knows becomes a part of itself." More "tradition" than tradition, this stuff can also be seen as an erudite preview of the pulp occulture to come. Occult lore and practice were Yeats' Dr. Strange, his Ouija board, his Incredible String Band collection — the faery food found on the margins of official culture.
***
On his or her birthday, HiLobrow irregularly pays tribute to one of our high-, low-, no-, or hilobrow heroes. Also born this date: | Basil Rathbone | Dorothy L. Sayers |
READ MORE about members of the Anarcho-Symbolist Generation (1864–73).