They're huge in France
By: Joshua Glenn
April 1, 2009
What do Edgar Allan Poe, Philip K. Dick, and Jerry Lewis have in common? These anti-middlebrow Americans were scorned, or ignored — while at their height of their powers — by American intellectuals and critics. Meanwhile, French intellectuals and critics hailed them as geniuses.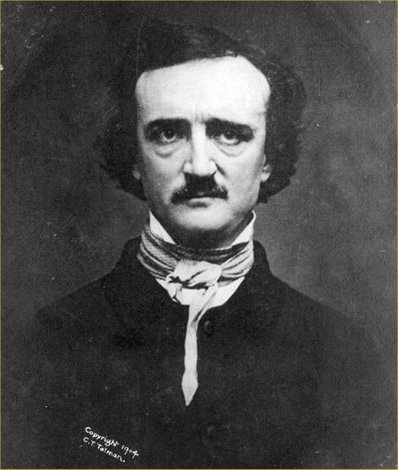 Poe was a morbid, hysterical, politically incorrect freelance writer of occult horror and detective stories. He hated the commonsensical, progressive-minded bourgeoisie — particularly the literary types headquartered in Boston — and they returned the sentiment. No wonder that Baudelaire saw Poe as a kindred spirit. Mallarmé and Valéry — who would write that "Poe was opening up a way, teaching a very strict and alluring doctrine, in which a kind of mathematics and a kind of mysticism become one" — followed Baudelaire's lead, and "edgarpoe" (as the French pronounced his name) became a Symbolist icon.
Thanks in part to the admirable efforts of Jonathan Lethem, Philip K. Dick has been adopted, in recent years, by the purveyors of quatsch (a potent admixture of middlebrow and nobrow, probably invented — or perfected, at any rate — by The New Yorker). Here's Adam Gopnik, for example, writing in The New Yorker in 2007:
The trouble is that, much as one would like to place Dick above or alongside Pynchon and Vonnegut — or, for that matter, Chesterton or Tolkien — as a poet of the fantastic parable he was a pretty bad writer. Though his imagination is at least the equal of theirs, he had, as he ruefully knew, a hack's habits, too, and he never really got over them. … That's probably why Dick's reputation as a serious writer, like Poe's, has always been higher in France, where the sentences aren't read as they were written.
Because middlebrows like all edges smoothed, all surfaces shined, they tell themselves that the prickly, eccentric, sometimes even bad prose of a Poe or a Dick can only be praised by someone reading it in a beautiful translation. No, that's not why Dick's reputation was higher in France! It's because the French not only admired Dick's ideas, their sensibilities hadn't (yet) been blunted by Hollywood's high production values. Much like eccentric French slow-foodists who actually enjoy finding wormholes in their apples, French intellectuals and critics are able to enjoy the hack qualities of Dick's prose without fetishizing or ignoring them. As PKD fan Jean Baudrillard says of the first-order simulacrum (to use Baudrillard's own phildickian example: the clumsy robot, as opposed to the slickly produced, and therefore uncanny and terrifying android), it's charming.
Middlebrows still can't decide whether France's embrace of Jerry Lewis is funny or aggravating. It gets under their skin; hence all the anxious jokes about it. Here's Cecil Adams:
[Lewis biographer Shawn] Levy conjectures that French audiences took to Lewis in part because he exemplified the French notion of the auteur — the individual, typically the director, who imposes his artistic vision on the production, which Lewis definitely did. But it's probably equally true that the French, despite or maybe because of their devotion to art (you know, pushing the envelope and all that), were also suckers for low comedy. One recalls the legendary French stage performer Le Petomane, aka the Fartiste.
Adams would have us believe that Lewis fans must either be snobby highbrows (e.g., the auteurist, whom middlebrows love to mock) or lowbrow "suckers" who love fart gags. This is a typical quatsch stratagem: When confronted with a cultural production that makes you uncomfortable, something that challenges your complacently transgressive hipster worldview, brand it as wacky — auteurists are wacky; so is Le Pétomane — and then you can dismiss it while pretending to celebrate it. Readers, don't be bamboozled. The French hailed Lewis not for one reason or the other, but both.
***
READ MORE essays by Joshua Glenn, originally published in: THE BAFFLER | BOSTON GLOBE IDEAS | BRAINIAC | CABINET | FEED | HERMENAUT | HILOBROW | HILOBROW: GENERATIONS | HILOBROW: RADIUM AGE SCIENCE FICTION | HILOBROW: SHOCKING BLOCKING | THE IDLER | IO9 | N+1 | NEW YORK TIMES BOOK REVIEW | SEMIONAUT | SLATE
Joshua Glenn's books include UNBORED: THE ESSENTIAL FIELD GUIDE TO SERIOUS FUN (with Elizabeth Foy Larsen); and SIGNIFICANT OBJECTS: 100 EXTRAORDINARY STORIES ABOUT ORDINARY THINGS (with Rob Walker).