Slide Effects
By: Peggy Nelson
March 13, 2011
There have been some harrowing images of the recent earthquake in Japan, but perhaps none so unsettling as the interactive feature posted at today's New York Times site. In the photoessay, JQuery'd before-and-after satellite views allow you to move a slider back and forth, imitating a "wipe" transition in film, revealing how nature has wiped out human settlements.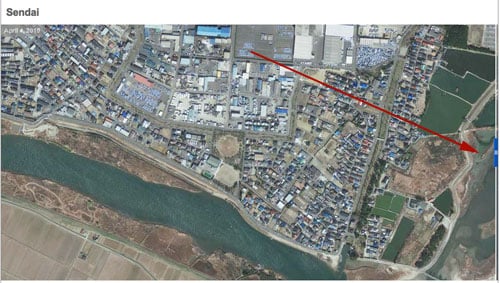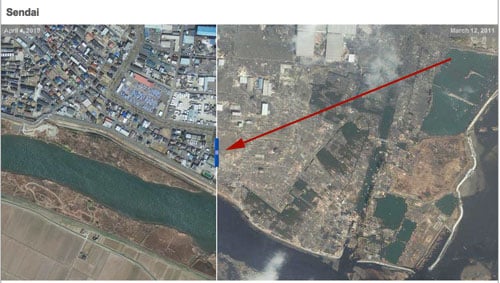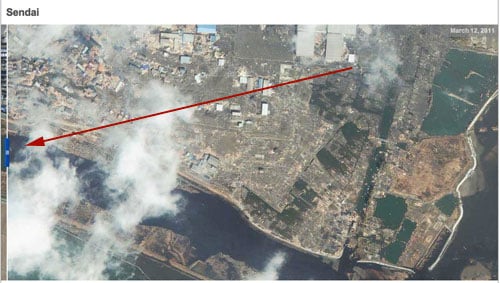 As a comparison, it's effective. But as an interaction, it is (perhaps unintentionally) disturbing: because by moving that slider, it feels like you are wiping them out.
These are screenshots of the transition; click over to the site to see more images and manipulate the slider.
***
Slider photoessay built by Alan McLean, Matthew Ericson and Archie Tse.