Seed Bank
By: Peggy Nelson
October 11, 2010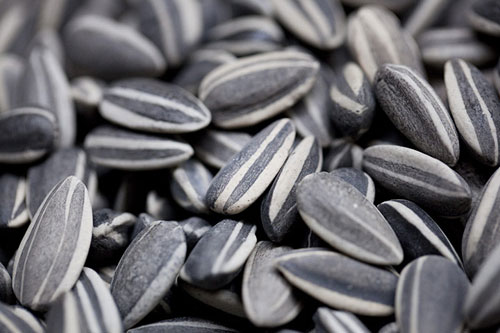 Where a squirrel is not, but perhaps wishes he was: celebrating autumn in Turbine Hall in the Tate Modern.
Or, perhaps not. In a celebration of inauthenticity, Artist Ai Weiwei has carpeted the giant space with fake sunflower seeds. They're striped. They're porcelain. They're all over the floor. And there's over 100 million of them.
But although vast, it's not an installation of indifference. Each seed is twice-fired, once before and once after being handpainted by a resident of Jingdezhen, the Chinese town that once supplied fine porcelain to the imperial court. Ai's Sunflower Seeds project has reportedly saved the town from bankruptcy, at least for one more winter.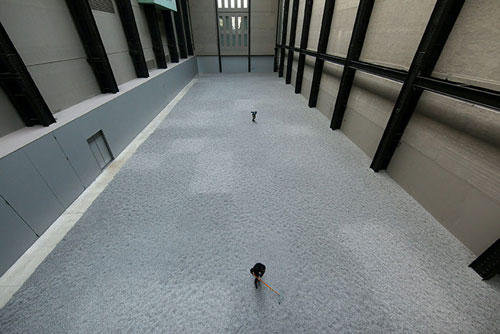 In terms of realist art, the seeds are realistic renderings in porcelain, almost biological models, like the work of the Blaschka family, of glass flower and marine invertebrate fame.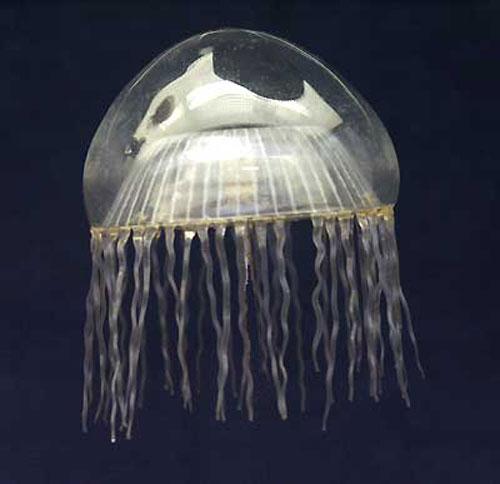 But unlike the delicate glass, these seeds are hardy. Visitors are able, and are encouraged, to walk on them, lie on them, roll around in them, do seed-angels. Faced with such great numbers, we abstract over the individuals to confront and reify the mass. And if the mass is inviting or unaggressive enough, our confrontation becomes play.
Human nature is, among other things, whimsical. Maybe there's no gap at all between the real and the not-real, in an aesthetic sense. But I think there is. That's where we laugh.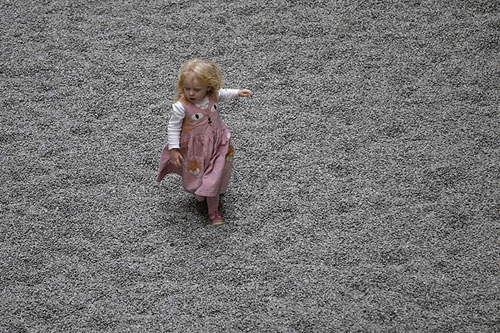 Perhaps it is sometimes nice to fool Mother Nature.