THE HARBOR-MASTER (7)
By: Robert W. Chambers
March 22, 2023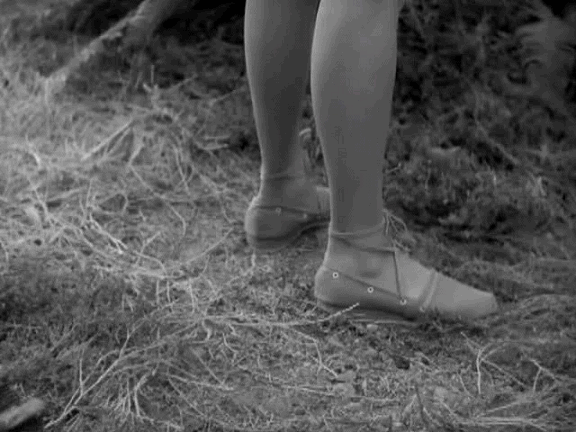 HiLoBooks is pleased to serialize Robert W. Chambers's "The Harbor-Master," a 1906 story (People's Magazine; a variant of "The Harbour Master," 1899 in Ainslee's Magazine), here at HILOBROW. The story, which forms the first four chapters of the 1904 novel/collection In Search of the Unknown, was a direct influence on H.P. Lovecraft's "The Shadow Over Innsmouth" (w. 1931, p. 1936)… and it anticipates The Creature from the Black Lagoon too.
ALL INSTALLMENTS: 1 | 2 | 3 | 4 | 5 | 6 | 7 | 8.
***
I looked at him without a word.
"Don't mistake me," he said, pettishly; "I don't think that the harbor-master is a spirit or a sprite or a hobgoblin, or any sort of damned rot. Neither do I believe it to be an optical illusion."
"What do you think it is?" I asked.
"I think it's a man — I think it's a branch of the human race—that's what I think. Let me tell you something: the deepest spot in the Atlantic Ocean is a trifle over five miles deep — and I suppose you know that this place lies only about a quarter of a mile off this headland. The British exploring vessel, Gull, Captain Marotte, discovered and sounded it, I believe. Anyway, it's there, and it's my belief that the profound depths are inhabited by the remnants of the last race of amphibious human beings!"
This was childish; I did not bother to reply.
"Believe it or not, as you will," he said, angrily; "one thing I know, and that is this: the harbor-master has taken to hanging around my cove, and he is attracted by my nurse! I won't have it! I'll blow his fishy gills out of his head if I ever get a shot at him! I don't care whether it's homicide or not — anyway, it's a new kind of murder and it attracts me!"
I gazed at him incredulously, but he was working himself into a passion, and I did not choose to say what I thought.
"Yes, this slate-colored thing with gills goes purring and grinning and spitting about after my nurse — when she walks, when she rows, when she sits on the beach! Gad! It drives me nearly frantic. I won't tolerate it, I tell you!"
"No," said I, "I wouldn't either." And I rolled over in bed convulsed with laughter.
The next moment I heard my door slam. I smothered my mirth and rose to close the window, for the land-wind blew cold from the forest, and a drizzle was sweeping the carpet as far as my bed.
That luminous glare which sometimes lingers after the stars go out, threw a trembling, nebulous radiance over sand and cove. I heard the seething currents under the breakers' softened thunder — louder than I ever heard it. Then, as I closed my window, lingering for a last look at the crawling tide, I saw a man standing, ankle-deep, in the surf, all alone there in the night. But — was it a man? For the figure suddenly began running over the beach on all fours like a beetle, waving its limbs like feelers. Before I could throw open the window again it darted into the surf, and, when I leaned out into the chilling drizzle, I saw nothing save the flat ebb crawling on the coast — I heard nothing save the purring of bubbles on seething sands.
V
It took me a week to perfect my arrangements for transporting the great auks, by water, to Port-of-Waves, where a lumber schooner was to be sent from Petite Sainte Isole, chartered by me for a voyage to New York.
I had constructed a cage made of osiers, in which my auks were to squat until they arrived at Bronx Park. My telegrams to Professor Farrago were brief. One merely said "Victory!" Another explained that I wanted no assistance; and a third read: "Schooner chartered. Arrive New York July 1st. Send furniture-van to foot of Bluff Street."
My week as a guest of Mr. Halyard proved interesting. I wrangled with that invalid to his heart's content, I worked all day on my osier cage, I hunted the thimble in the moonlight with the pretty nurse. We sometimes found it.
As for the thing they called the harbor-master, I saw it a dozen times, but always either at night or so far away and so close to the sea that of course no trace of it remained when I reached the spot, rifle in hand.
I had quite made up my mind that the so-called harbor-master was a demented darky — wandered from, Heaven knows where — perhaps shipwrecked and gone mad from his sufferings. Still, it was far from pleasant to know that the creature was strongly attracted by the pretty nurse.
She, however, persisted in regarding the harbor-master as a sea-creature; she earnestly affirmed that it had gills, like a fish's gills, that it had a soft, fleshy hole for a mouth, and its eyes were luminous and lidless and fixed.
"Besides," she said, with a shudder, "it's all slate color, like a porpoise, and it looks as wet as a sheet of india-rubber in a dissecting-room."
The day before I was to set sail with my auks in a cat-boat bound for Port-of-Waves, Halyard trundled up to me in his chair and announced his intention of going with me.
"Going where?" I asked.
"To Port-of-Waves and then to New York," he replied, tranquilly.
I was doubtful, and my lack of cordiality hurt his feelings.
"Oh, of course, if you need the sea-voyage—" I began.
"I don't; I need you," he said, savagely; "I need the stimulus of our daily quarrel. I never disagreed so pleasantly with anybody in my life; it agrees with me; I am a hundred per cent. better than I was last week."
I was inclined to resent this, but something in the deep-lined face of the invalid softened me. Besides, I had taken a hearty liking to the old pig.
"I don't want any mawkish sentiment about it," he said, observing me closely; "I won't permit anybody to feel sorry for me—do you understand?"
"I'll trouble you to use a different tone in addressing me," I replied, hotly; "I'll feel sorry for you if I choose to!" And our usual quarrel proceeded, to his deep satisfaction.
***
RADIUM AGE PROTO-SF: "Radium Age" is Josh Glenn's name for the nascent sf genre's c. 1900–1935 era, a period which saw the discovery of radioactivity, i.e., the revelation that matter itself is constantly in movement — a fitting metaphor for the first decades of the 20th century, during which old scientific, religious, political, and social certainties were shattered. More info here.
SERIALIZED BY HILOBOOKS: Jack London's The Scarlet Plague | Rudyard Kipling's With the Night Mail (and "As Easy as A.B.C.") | Arthur Conan Doyle's The Poison Belt | H. Rider Haggard's When the World Shook | Edward Shanks' The People of the Ruins | William Hope Hodgson's The Night Land | J.D. Beresford's Goslings | E.V. Odle's The Clockwork Man | Cicely Hamilton's Theodore Savage | Muriel Jaeger's The Man With Six Senses | Jack London's "The Red One" | Philip Francis Nowlan's Armageddon 2419 A.D. | Homer Eon Flint's The Devolutionist | W.E.B. DuBois's "The Comet" | Edgar Rice Burroughs's The Moon Men | Charlotte Perkins Gilman's Herland | Sax Rohmer's "The Zayat Kiss" | Eimar O'Duffy's King Goshawk and the Birds | Frances Hodgson Burnett's The Lost Prince | Morley Roberts's The Fugitives | Helen MacInnes's The Unconquerable | Geoffrey Household's Watcher in the Shadows | William Haggard's The High Wire | Hammond Innes's Air Bridge | James Branch Cabell's Jurgen | John Buchan's "No Man's Land" | John Russell's "The Fourth Man" | E.M. Forster's "The Machine Stops" | John Buchan's Huntingtower | Arthur Conan Doyle's When the World Screamed | Victor Bridges' A Rogue By Compulsion | Jack London's The Iron Heel | H. De Vere Stacpoole's The Man Who Lost Himself | P.G. Wodehouse's Leave It to Psmith | Richard Connell's "The Most Dangerous Game" | Houdini and Lovecraft's "Imprisoned with the Pharaohs" | Arthur Conan Doyle's "The Sussex Vampire" | Francis Stevens's "Friend Island" | George C. Wallis's "The Last Days of Earth" | Frank L. Pollock's "Finis" | A. Merritt's The Moon Pool | E. Nesbit's "The Third Drug" | George Allan England's "The Thing from — 'Outside'" | Booth Tarkington's "The Veiled Feminists of Atlantis" | H.G. Wells's "The Land Ironclads" | J.D. Beresford's The Hampdenshire Wonder | Valery Bryusov's "The Republic of the Southern Cross" | Algernon Blackwood's "A Victim of Higher Space" | A. Merritt's "The People of the Pit" | Max Brand's The Untamed | Julian Huxley's "The Tissue-Culture King" | Clare Winger Harris's "A Runaway World" | Francis Stevens's "Thomas Dunbar" | George Gurdjieff's "Beelzebub's Tales" | Robert W. Chambers's "The Harbor-Master" | Mary E. Wilkins Freeman's "The Hall Bedroom" | Clare Winger Harris's "The Fifth Dimension" | Francis Stevens's "Behind the Curtain" | more to come.