THE HARBOR-MASTER (6)
By: Robert W. Chambers
March 19, 2023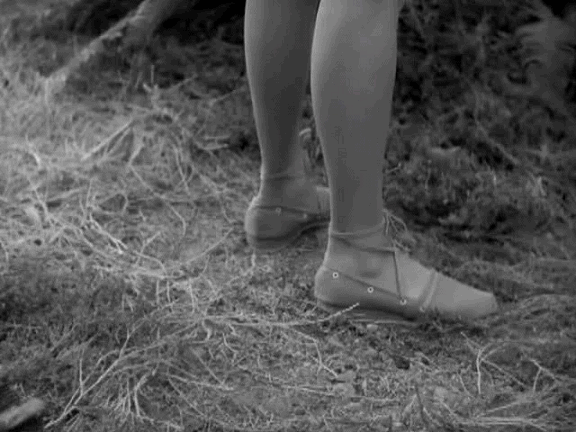 HiLoBooks is pleased to serialize Robert W. Chambers's "The Harbor-Master," a 1906 story (People's Magazine; a variant of "The Harbour Master," 1899 in Ainslee's Magazine), here at HILOBROW. The story, which forms the first four chapters of the 1904 novel/collection In Search of the Unknown, was a direct influence on H.P. Lovecraft's "The Shadow Over Innsmouth" (w. 1931, p. 1936)… and it anticipates The Creature from the Black Lagoon too.
ALL INSTALLMENTS: 1 | 2 | 3 | 4 | 5 | 6 | 7 | 8.
***
"Oh, come," said I, "there's no use in trying to irritate me. I see through you; a row acts like a cocktail on you — but you'll have to stick to gruel in my company."
"I call that impudence!" he rasped out, wrathfully.
"I don't care what you call it," I replied, undisturbed, "I am not going to be worried by you. Anyway," I ended, "it is my opinion that you could be very good company if you chose."
The proposition appeared to take his breath away — at least, he said nothing more; and I finished my cigar in peace and tossed the stump into a saucer.
"Now," said I, "what price do you set upon your birds, Mr. Halyard?"
"Ten thousand dollars," he snapped, with an evil smile.
"You will receive a certified check when the birds are delivered," I said, quietly.
"You don't mean to say you agree to that outrageous bargain — and I won't take a cent less, either — Good Lord! — haven't you any spirit left?" he cried, half rising from his pile of shawls.
His piteous eagerness for a dispute sent me into laughter impossible to control, and he eyed me, mouth open, animosity rising visibly.
Then he seized the wheels of his invalid chair and trundled away, too mad to speak; and I strolled out into the parlor, still laughing. The pretty nurse was there, sewing under a hanging lamp.
"If I am not indiscreet—" I began.
"Indiscretion is the better part of valor," said she, dropping her head but raising her eyes.
So I sat down with a frivolous smile peculiar to the appreciated.
"Doubtless," said I, "you are hemming a 'kerchief."
"Doubtless I am not," she said; "this is a night-cap for Mr. Halyard."
A mental vision of Halyard in a night-cap, very mad, nearly set me laughing again.
"Like the King of Yvetot, he wears his crown in bed," I said, flippantly.
"The King of Yvetot might have made that remark," she observed, re-threading her needle.
It is unpleasant to be reproved. How large and red and hot a man's ears feel.
To cool them, I strolled out to the porch; and, after a while, the pretty nurse came out, too, and sat down in a chair not far away. She probably regretted her lost opportunity to be flirted with.
"I have so little company — it is a great relief to see somebody from the world," she said. "If you can be agreeable, I wish you would."
The idea that she had come out to see me was so agreeable that I remained speechless until she said: "Do tell me what people are doing in New York."
So I seated myself on the steps and talked about the portion of the world inhabited by me, while she sat sewing in the dull light that straggled out from the parlor windows.
She had a certain coquetry of her own, using the usual methods with an individuality that was certainly fetching. For instance, when she lost her needle — and, another time, when we both, on hands and knees, hunted for her thimble. However, directions for these pastimes may be found in contemporary classics.
I was as entertaining as I could be — perhaps not quite as entertaining as a young man usually thinks he is. However, we got on very well together until I asked her tenderly who the harbor-master might be, whom they all discussed so mysteriously.
"I do not care to speak about it," she said, with a primness of which I had not suspected her capable.
Of course I could scarcely pursue the subject after that — and, indeed, I did not intend to — so I began to tell her how I fancied I had seen a man on the cliff that afternoon, and how the creature slid over the sheer rock like a snake.
To my amazement, she asked me to kindly discontinue the account of my adventures, in an icy tone, which left no room for protest.
"It was only a sea-otter," I tried to explain, thinking perhaps she did not care for snake stories.
But the explanation did not appear to interest her, and I was mortified to observe that my impression upon her was anything but pleasant.
"She doesn't seem to like me and my stories," thought I, "but she is too young, perhaps, to appreciate them."
So I forgave her — for she was even prettier than I had thought her at first — and I took my leave, saying that Mr. Halyard would doubtless direct me to my room. Halyard was in his library, cleaning a revolver, when I entered.
"Your room is next to mine, " he said; "pleasant dreams, and kindly refrain from snoring."
"May I venture an absurd hope that you will do the same!" I replied, politely.
That maddened him, so I hastily withdrew.
I had been asleep for at least two hours when a movement by my bedside and a light in my eyes awakened me. I sat bolt upright in bed, blinking at Halyard, who, clad in a dressing-gown and wearing a night-cap, had wheeled himself into my room with one hand, while with the other he solemnly waved a candle over my head.
"I'm so cursed lonely," he said — "come, there's a good fellow — talk to me in your own original, impudent way."
I objected strenuously, but he looked so worn and thin, so lonely and bad-tempered, so lovelessly grotesque, that I got out of bed and passed a spongeful of cold water over my head.
Then I returned to bed and propped the pillows up for a back-rest, ready to quarrel with him if it might bring some little pleasure into his morbid existence.
"No," he said, amiably, "I'm too worried to quarrel, but I'm much obliged for your kindly offer. I want to tell you something."
"What?" I asked, suspiciously.
"I want to ask you if you ever saw a man with gills like a fish?"
"Gills?" I repeated.
"Yes, gills! Did you?"
"No," I replied, angrily, "and neither did you."
"No, I never did," he said, in a curiously placid voice, "but there's a man with gills like a fish who lives in the ocean out there. Oh, you needn't look that way — nobody ever thinks of doubting my word, and I tell you that there's a man — or a thing that looks like a man — as big as you are, too — all slate-colored — with nasty red gills like a fish! — and I've a witness to prove what I say!"
"Who?" I asked, sarcastically.
"The witness? My nurse."
"Oh! She saw a slate-colored man with gills?"
"Yes, she did. So did Francis Lee, superintendent of the Mica Quarry Company at Port-of-Waves. So have a dozen men who work in the quarry. Oh, you needn't laugh, young man. It's an old story here, and anybody can tell you about the harbor-master."
"The harbor-master!" I exclaimed.
"Yes, that slate-colored thing with gills, that looks like a man — and — by Heaven! is a man — that's the harbor-master. Ask any quarryman at Port-of-Waves what it is that comes purring around their boats at the wharf and unties painters and changes the mooring of every cat-boat in the cove at night! Ask Francis Lee what it was he saw running and leaping up and down the shoal at sunset last Friday! Ask anybody along the coast what sort of a thing moves about the cliffs like a man and slides over them into the sea like an otter—"
"I saw it do that!" I burst out.
"Oh, did you? Well, what was it?"
Something kept me silent, although a dozen explanations flew to my lips.
After a pause, Halyard said: "You saw the harbormaster, that's what you saw!"
***
RADIUM AGE PROTO-SF: "Radium Age" is Josh Glenn's name for the nascent sf genre's c. 1900–1935 era, a period which saw the discovery of radioactivity, i.e., the revelation that matter itself is constantly in movement — a fitting metaphor for the first decades of the 20th century, during which old scientific, religious, political, and social certainties were shattered. More info here.
SERIALIZED BY HILOBOOKS: Jack London's The Scarlet Plague | Rudyard Kipling's With the Night Mail (and "As Easy as A.B.C.") | Arthur Conan Doyle's The Poison Belt | H. Rider Haggard's When the World Shook | Edward Shanks' The People of the Ruins | William Hope Hodgson's The Night Land | J.D. Beresford's Goslings | E.V. Odle's The Clockwork Man | Cicely Hamilton's Theodore Savage | Muriel Jaeger's The Man With Six Senses | Jack London's "The Red One" | Philip Francis Nowlan's Armageddon 2419 A.D. | Homer Eon Flint's The Devolutionist | W.E.B. DuBois's "The Comet" | Edgar Rice Burroughs's The Moon Men | Charlotte Perkins Gilman's Herland | Sax Rohmer's "The Zayat Kiss" | Eimar O'Duffy's King Goshawk and the Birds | Frances Hodgson Burnett's The Lost Prince | Morley Roberts's The Fugitives | Helen MacInnes's The Unconquerable | Geoffrey Household's Watcher in the Shadows | William Haggard's The High Wire | Hammond Innes's Air Bridge | James Branch Cabell's Jurgen | John Buchan's "No Man's Land" | John Russell's "The Fourth Man" | E.M. Forster's "The Machine Stops" | John Buchan's Huntingtower | Arthur Conan Doyle's When the World Screamed | Victor Bridges' A Rogue By Compulsion | Jack London's The Iron Heel | H. De Vere Stacpoole's The Man Who Lost Himself | P.G. Wodehouse's Leave It to Psmith | Richard Connell's "The Most Dangerous Game" | Houdini and Lovecraft's "Imprisoned with the Pharaohs" | Arthur Conan Doyle's "The Sussex Vampire" | Francis Stevens's "Friend Island" | George C. Wallis's "The Last Days of Earth" | Frank L. Pollock's "Finis" | A. Merritt's The Moon Pool | E. Nesbit's "The Third Drug" | George Allan England's "The Thing from — 'Outside'" | Booth Tarkington's "The Veiled Feminists of Atlantis" | H.G. Wells's "The Land Ironclads" | J.D. Beresford's The Hampdenshire Wonder | Valery Bryusov's "The Republic of the Southern Cross" | Algernon Blackwood's "A Victim of Higher Space" | A. Merritt's "The People of the Pit" | Max Brand's The Untamed | Julian Huxley's "The Tissue-Culture King" | Clare Winger Harris's "A Runaway World" | Francis Stevens's "Thomas Dunbar" | George Gurdjieff's "Beelzebub's Tales" | Robert W. Chambers's "The Harbor-Master" | Mary E. Wilkins Freeman's "The Hall Bedroom" | Clare Winger Harris's "The Fifth Dimension" | Francis Stevens's "Behind the Curtain" | more to come.