WSG SKETCHES
By: Seth
February 16, 2023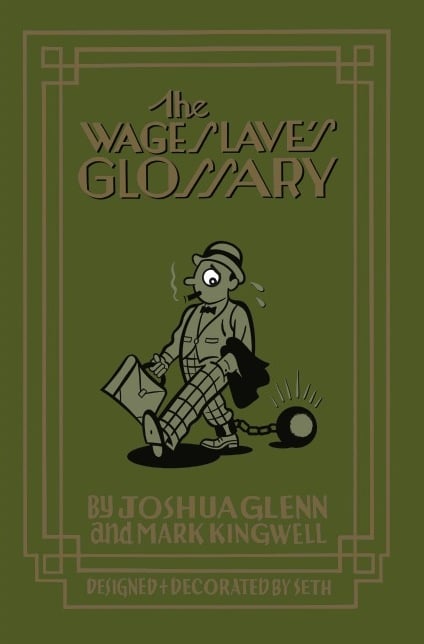 HILOBROW's Josh Glenn and the cartoonist Seth are longtime collaborators — dating back to The Idler's Glossary (2008; Mark Kingwell was the book's coauthor). These days, Seth is illustrating and designing the covers for the MIT Press's RADIUM AGE proto-sf reissue series; Josh is the series editor.
The other day, a package from Seth arrived at the HILOBROW office. It contained a printout of a first draft of the manuscript of (Josh's section of) The Wage Slave's Glossary, the 2011 sequel to The Idler's Glossary — also coauthored by Mark Kingwell. Seth had filled the MS's margins with doodle-like sketches — many of which he'd later developed for the book's illustrations. The time has come, he's decided, to de-acquisition this artifact.
Lucky us! Here are three examples.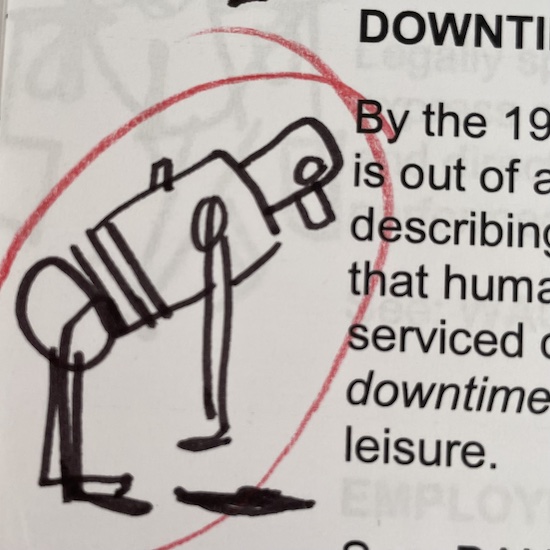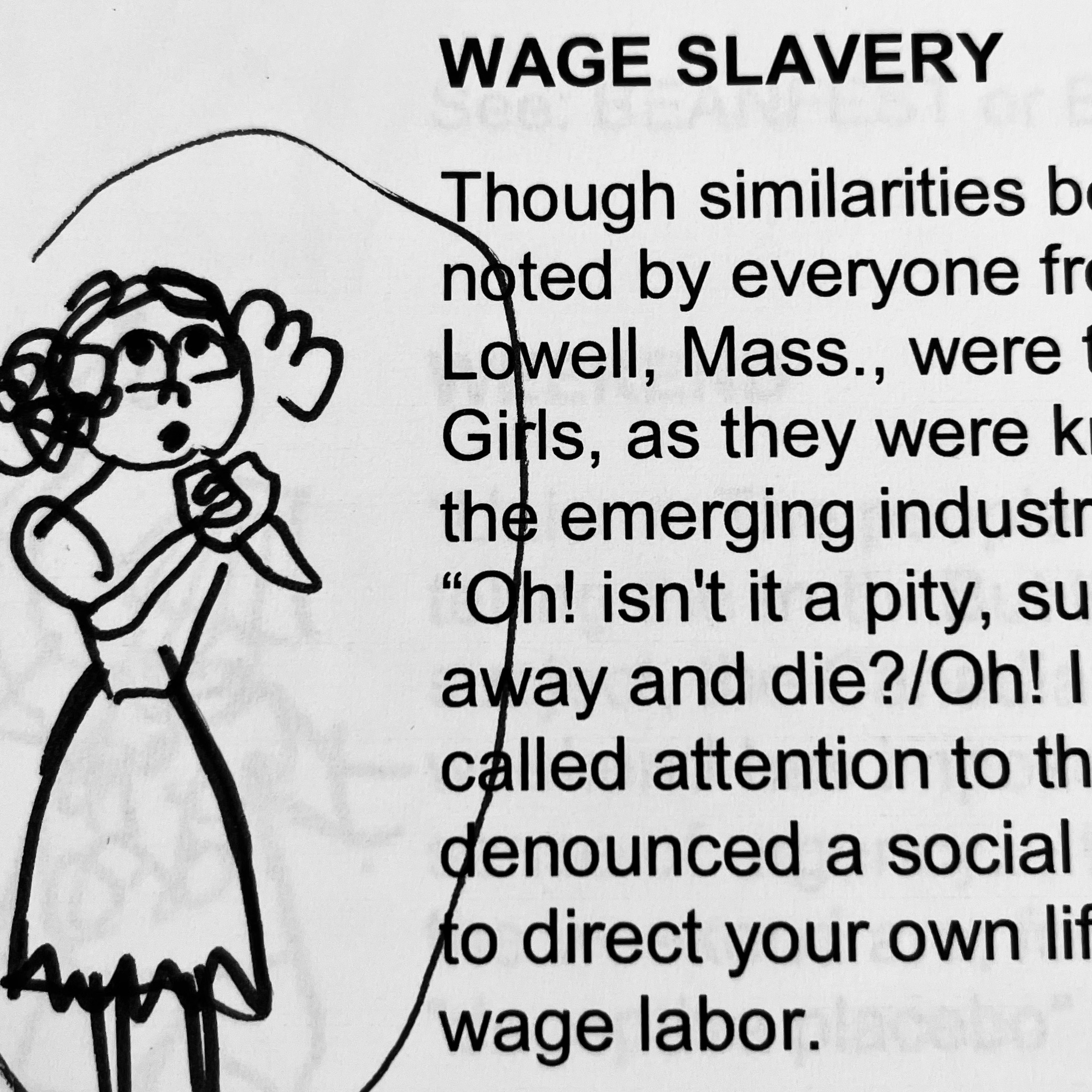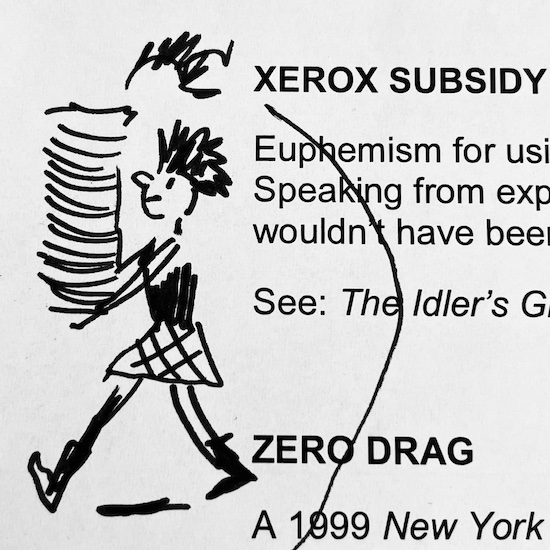 PS: Josh, Mark, and Seth collaborated most recently on The Adventurer's Glossary (2021).