Best 1908 Adventures (10)
By: Joshua Glenn
February 12, 2018
One in a series of 10 posts identifying Josh Glenn's favorite 1908 adventure novels. Happy 110th anniversary!
*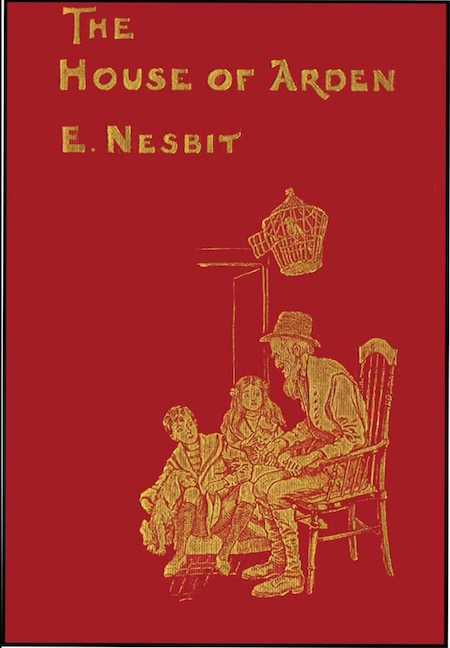 Edith Nesbit's The House of Arden.
During the Oughts (1904–1913), E. Nesbit produced an extraordinary run of terrific children's books — including The New Treasure Seekers (1904), The Phoenix and the Carpet (1904), The Story of the Amulet and The Railway Children (1906), The Enchanted Castle (1907), and The Magic City (1910). Her own two favorites were the so-called Fabian Time Fantasies, The House of Arden and Harding's Luck (1909), in which children visit different time periods and grapple with social issues such as gender roles, economic exploitation, and race relations… while having exciting adventures. Here, the quarrelsome Edred and Elfrida Arden inherit a decrepit Castle and search it for a lost family fortune. With the assistance of the Mouldiwarp (a cranky magical mole, who can only be summoned via original poetry), they search for clues in earlier periods of English history, testing their wits against witches, highwaymen, and renegades in 1807, as Napoloen prepares to invade England, in 1605, during the Gunpowder Plot, and so forth. Nesbit is a witty writer — there's plenty here for adults as well as kids.
Fun facts: At one point, Edred and Elfrida bump into "Cousin Dick," who is also time-traveling. He will be the protagonist of Harding's Luck.
***
Let me know if I've missed any 1908 adventures that you particularly admire.