Regression Toward the Zine (23)
By: Joshua Glenn
December 26, 2013
PREVIOUSLY: Zine books — a harbinger of doom!
In this installment: Letters to Hermenaut.
Now that we no longer mail letters to one another, will today's creative projects spawn archives like this one — for the amusement and edification of the future?
*
A nice note (first page, anyway) from poet, songwriter and independent media activist Rich Jensen, who helped to establish and grow the K, Sub Pop and Up recording labels. He was general manager of Sub Pop at the time, and sent some advertising our way.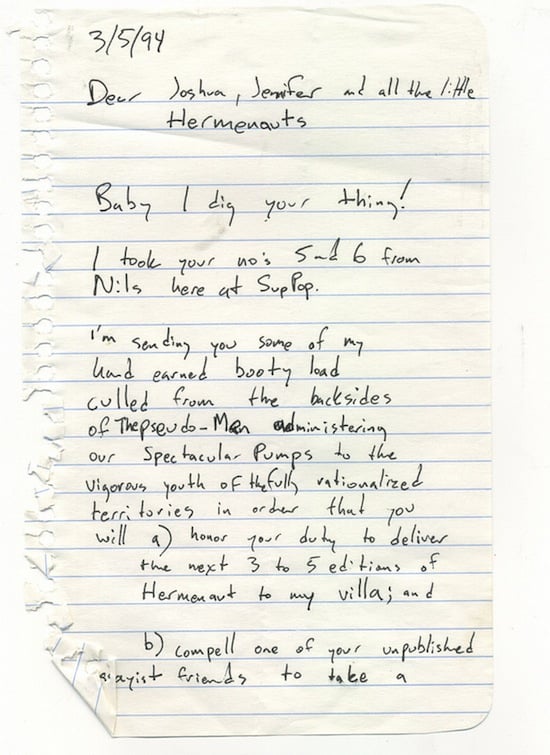 *
I wrote several fake conspiracy theories for Hermenaut — I'm a fan of the paranoid style. So I was thrilled to receive this note from the magazine Paranoia. They wound up publishing my "Woodstock Never Happened" theory, and my "Rosey Grier Killed RFK" theory too.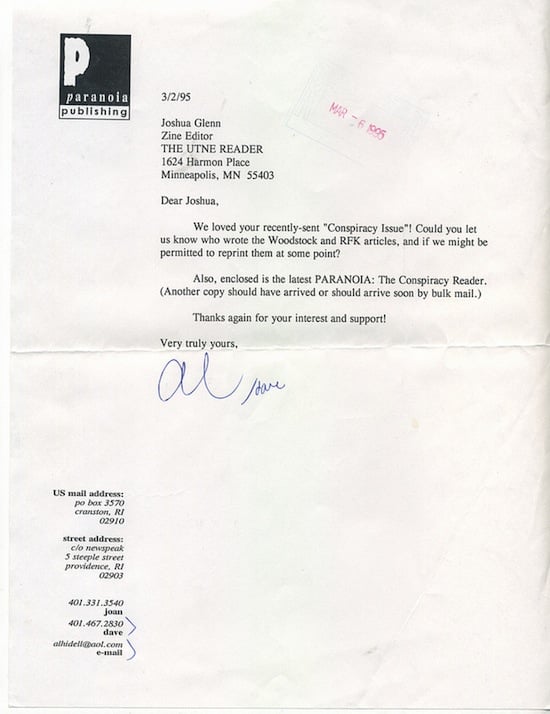 *
A note from cartoonist Dan Clowes.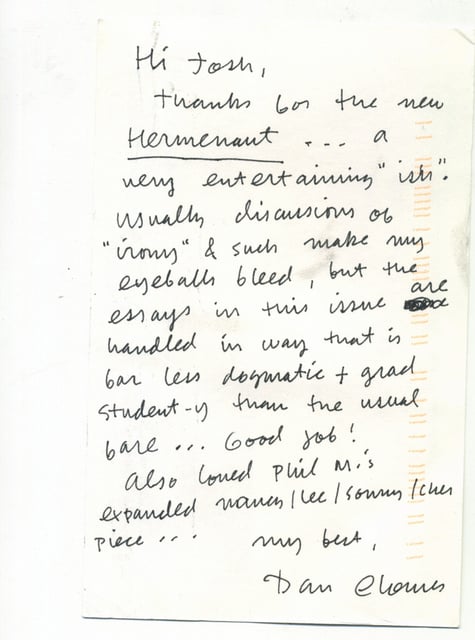 *
The first letter I ever received from Tom Hodgkinson, editor of England's The Idler. We became good friends, and years later I'd write the first version of The Idler's Glossary for his journal.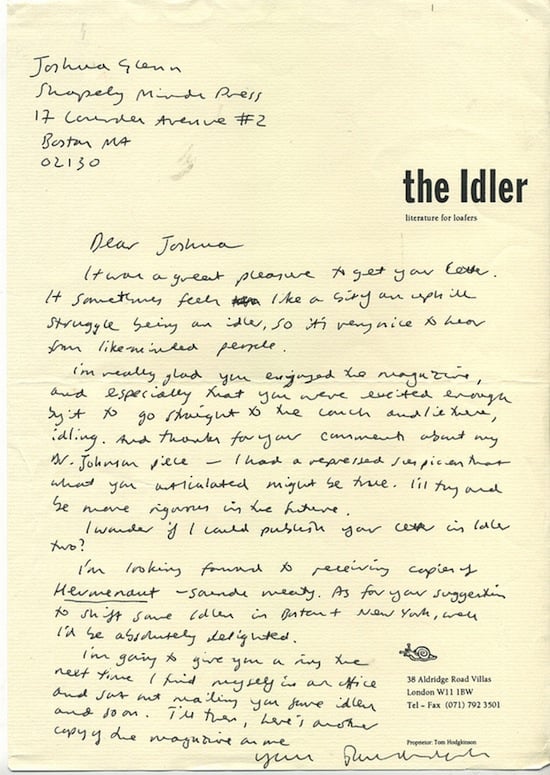 *
Larry Charles got all his ideas for Seinfeld — and, later, Borat: Cultural Learnings of America for Make Benefit Glorious Nation of Kazakhstan — from Hermenaut.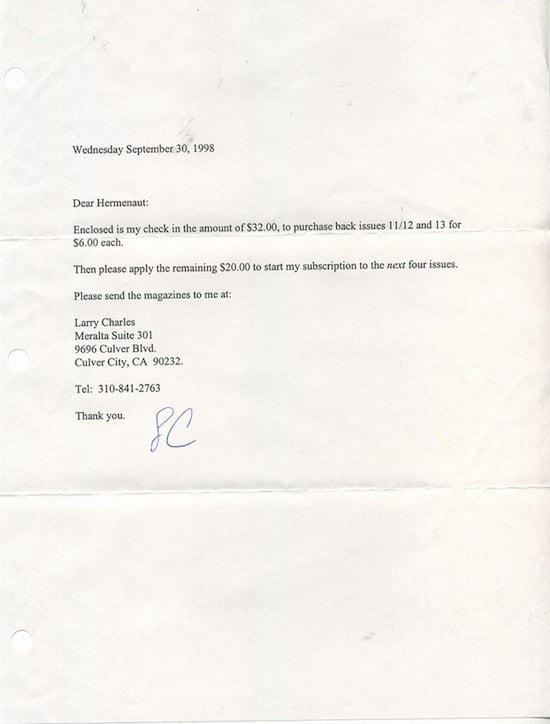 *
A note from Rob Walker — with whom, a decade or so later, I'd collaborate on the Significant Objects project.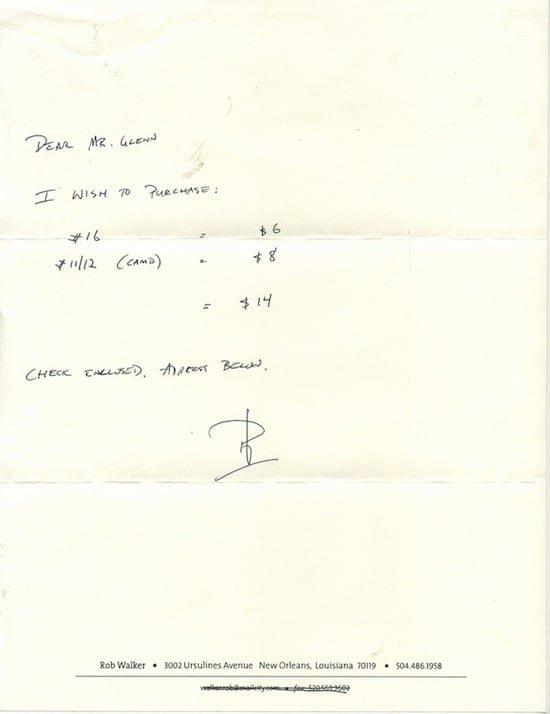 BONUS
A Hermenaut staff portrait, ca. 1999. Yours truly at far left.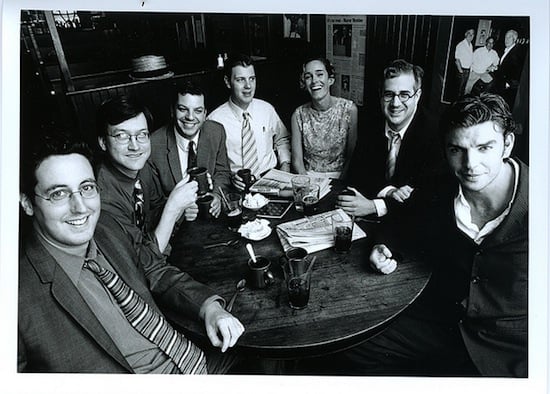 NEXT: Hermenaut snapshots
This is a 25-part series in which HiLobrow editor Joshua Glenn, who from 1990–93 published the zine Luvboat Earth and from 1992–2001 published the zine/journal Hermenaut, bids a fond farewell to his noteworthy collection of zines, which he recently donated to the University of Iowa Library's zine and amateur press collection. CLICK HERE to view the online finding aid for this collection.