Regression Toward the Zine (22)
By: Joshua Glenn
December 25, 2013
PREVIOUSLY: Hermenaut's S.L.A.C.K.E.R. project.
In this installment: Zine books — a harbinger of doom!
*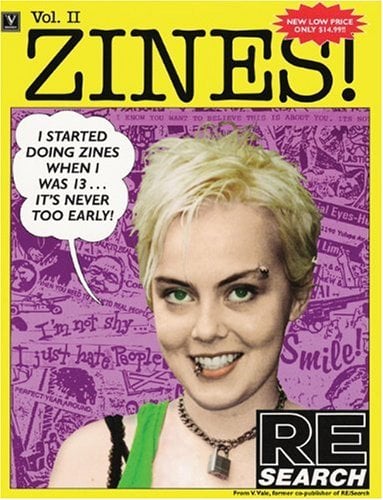 The first zine book was Mike Gunderloy and Cari Goldberg Janice's The World of Zines, published by Penguin in 1992. Its Introduction concludes on a note that, in hindsight, is ironic: "The zine field is in the middle of a boom that's been going on at least since the Seventies, and there is no end in sight."
By the mid-1990s, the end of the Zine Revolution was in sight. Although most of us didn't realize it for a few more years. Present company included. I published Hermenaut until 2001, going into credit card debt in the process.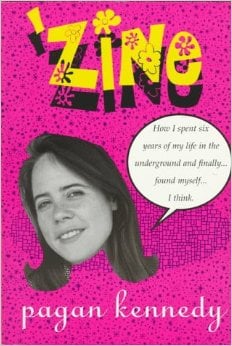 A number of zine books appeared in the mid- to late 1990s. I recommend David Greenberger's Duplex Planet: Everybody's Asking Who I Was (1993), the 1994 Answer Me! collection, Pagan Kennedy's Zine: How I Spent Six Years of My Life in the Underground and Finally… Found Myself… I Think (1995), the 1996 Rollerderby collection, the 1997 Thrift SCORE book by Al Hoff, and A Girl's Guide to Taking Over the World: Writings from the Girl Zine Revolution (1997).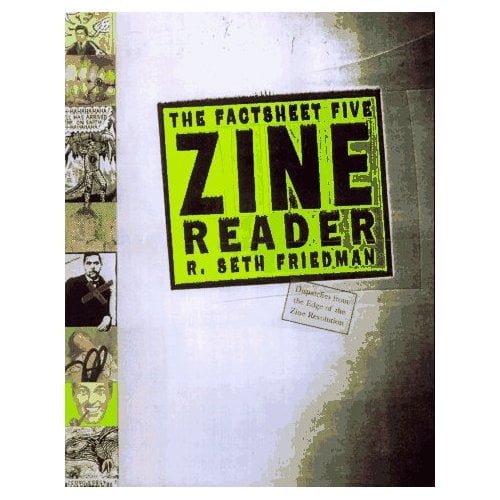 The final efflorescence happened all at once: The Factsheet Five Zine Reader (1997) by R. Seth Friedman, Zines! vols. 1 (1996) and 2 (1997) by V. Vale, and The Book of Zines (1997), by Chip Rowe, Stephen Duncombe's Notes From Underground: Zines and the Politics of Alternative Culture (1997), Zine Scene: The Do It Yourself Guide to Zines (1998) by Francesca Lia Block. Zines, an art book by Liz Farrelly, came out in 2001.
These attractively packaged, carefully edited collections mirrored the transformation of zines — which, as I've pointed out, got more polished during the course of the 1994–2003 Zine Revolution. They're great books! But rather than signaling that zines had clawed their way into the mainstream, they signaled — or so it now seems to me — the end of zines.
NEXT: Letters to Hermenaut
This is a 25-part series in which HiLobrow editor Joshua Glenn, who from 1990–93 published the zine Luvboat Earth and from 1992–2001 published the zine/journal Hermenaut, bids a fond farewell to his noteworthy collection of zines, which he recently donated to the University of Iowa Library's zine and amateur press collection. CLICK HERE to view the online finding aid for this collection.