BRAINIAC Q&A (19)
By: Joshua Glenn
December 11, 2012
From late September 2002 through early 2006, HILOBROW's Joshua Glenn wrote THE EXAMINED LIFE, a weekly three-item column for the Boston Globe's Ideas section; and from late 2006 though mid-2008, he wrote BRAINIAC, an Ideas section blog that was repurposed as a three-item weekly column in the paper. This series reprints a few Q&As from Glenn's two Ideas columns. [Brainiac image via 4CP]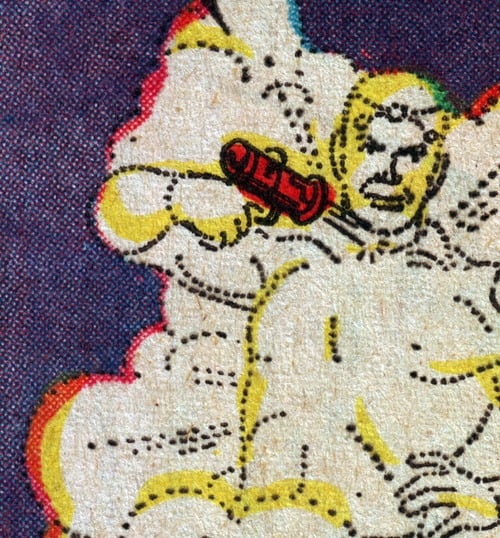 ***
December 26, 2004
WHAT WOULD ORESTES BROWNSON DO?
Between 1836, when he moved to Boston, and his departure for New York in 1855, the Vermont-born Unitarian minister, essayist, and philosopher Orestes Brownson kept everyone in town on their toes. In Orestes A. Brownson: American Religious Weathervane (Eerdmans), a new biography by Marquette University theologian Patrick W. Carey, we learn that Brownson joined the fledgling Transcendentalist Club, but soon quit the movement. And although his influential 1840 essay "Laboring Classes" called for social and economic justice, Brownson took sides against such local reformers as Horace Mann and William Lloyd Garrison. After he converted to Catholicism in 1844 and began criticizing liberal Protestantism, Bostonian elites labelled Brownson a flake and wrote him out of history. In a telephone interview, Carey explained why that has been our loss.
IDEAS: Histories of Transcendentalism suggest that Emerson and his fellow Bostonians considered Brownson a boorish country bumpkin. But you argue that the divide was primarily ideological.
CAREY: Bostonians had a strong sense of their own local social identity, so it's true that Brownson, who didn't have the education or pedigree of the other Transcendentalists, remained an outsider — even though he launched the group's first journal, The Boston Quarterly Review. But he split with the movement because he identified with the poor and outcast in society while the others, for all their talk of unity and community, did not. His "Laboring Classes" essay — which is as beautifully written and important a document of that period as is Emerson's "Nature" — makes it clear that although Brownson too was a philosophical idealist, he wanted to see the ideal realized in the concrete, in the real world. Instead of communing with the Emersonian "Over-Soul," he demanded social justice.
IDEAS: Brownson was an outspoken critic of aggressive military campaigns to further American interests. What might he have said about Iraq?
CAREY: In the late 1840s, Brownson often wrote and lectured on the United States's war with Mexico over Texas and the new southwestern territories, and on various private expeditions to invade and annex Cuba. He was insistent that American expansionism was driven by capitalist concerns. So I think he would see the war in Iraq as a manifestation of American imperialism. But then, Brownson was unpredictable — that's what makes him interesting!
IDEAS: Brownson was at various time a Presbyterian, a Universalist, a Unitarian, a Transcendentalist, and a Catholic. Was he as flaky as his contemporaries thought?
CAREY: Brownson wasn't merely, as James Russell Lowell put it in an 1848 poem about him, a "weathercock" blowing in the wind. He longed to transcend denominational divisions in Christianity, to unite all Americans in one communion — and if that meant refusing to maintain what Emerson called a "foolish consistency," then so be it.
***
READ MORE essays by Joshua Glenn, originally published in: THE BAFFLER | BOSTON GLOBE IDEAS | BRAINIAC | CABINET | FEED | HERMENAUT | HILOBROW | HILOBROW: GENERATIONS | HILOBROW: RADIUM AGE SCIENCE FICTION | HILOBROW: SHOCKING BLOCKING | THE IDLER | IO9 | N+1 | NEW YORK TIMES BOOK REVIEW | SEMIONAUT | SLATE