BRAINIAC Q&A (15)
By: Joshua Glenn
November 17, 2012
From late September 2002 through early 2006, HILOBROW's Joshua Glenn wrote THE EXAMINED LIFE, a weekly three-item column for the Boston Globe's Ideas section; and from late 2006 though mid-2008, he wrote BRAINIAC, an Ideas section blog that was repurposed as a three-item weekly column in the paper. This series reprints a few Q&As from Glenn's two Ideas columns. [Brainiac image via 4CP]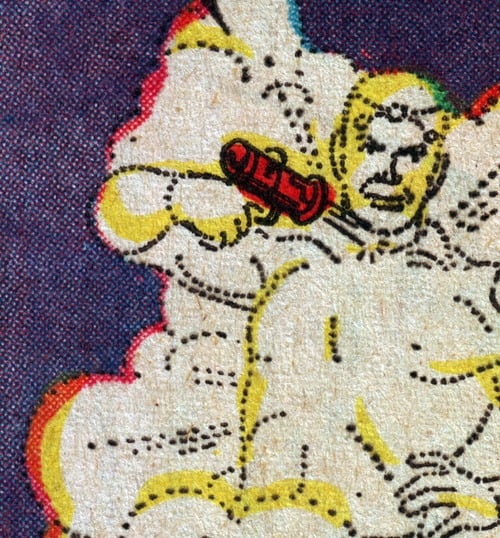 ***
March 6, 2005
THE SYMPATHIZER
In Everyone's Pretty (Soft Skull), Tucson-based writer Lydia Millet's kaleidoscopic new satire of America's quietly freakish office workers, one particularly graceless character muses: "Who could be noble with fluorescent [lighting]? It was the wrong Atmosphere." The author of such previous books as George Bush, Dark Prince of Love (2000) and the PEN-USA Fiction Award-winning My Happy Life (2002), as well as a forthcoming farce about the cult following of America's atom-bomb scientists, the 36-year-old Millet, currently teaching at Columbia, has given voice to a wide variety of life's unbeautiful losers — and made them sing for us. In a recent email interview, I asked her about her fierce partiality to less than sympathetic characters.
IDEAS: You're from Canada, but weren't you born in Boston?
MILLET: Yes, my father's family is from the area back to the 17th century. There's a bust of my great-great-uncle, [the painter] Frank Millet, in Widener Library — mostly because he had the bad fortune of perishing on the Titanic [with fellow Harvard graduate Harry Elkins Widener]. My father was an Egyptologist, teaching at Harvard when I was born, but we moved to Canada when I was 2.
IDEAS: The main characters in Everyone's Pretty aren't particularly sympathetic, are they? Bucella, the awkward, romantic statistician, for example, collects Precious Moments figurines and indulges in cringe-inducing fantasies about a time when "there were Martyrs and Queens and Pageants."
MILLET: I think there's something profoundly authentic in the cringe response. Why do we love Larry David in Curb Your Enthusiasm, or the BBC show The Office? The cringe is a powerful instinct, one that comes out of a painful recognition and identification — it allows us to see something about ourselves suddenly and poignantly illuminated. Bucella is a naif and an idealist, however misguided. She wants pure and simple adoration, she wants a companion, she wants a city of God. She doesn't know the way there, but she's looking… I hope there are thousands of Bucellas out there.
IDEAS: Bucella's misanthropic coworker Alice finally tells herself that "People were alone, and not only the elegant, the well-balanced, and the lovable. No matter who they were, you had to keep them company." Is she articulating your own worldview here?
MILLET: Alice finally sees that empathy is the key to being happy, that the possibility of changing anything beyond herself… will not exist without her first learning to rise above her misanthropy and feel for other people instead of feeling her apartness from them. I think in this culture individualism, though it's given us much, has also isolated us in life and made us more afraid of death than we need to be. So yes, with Alice I subscribe to the idea that… the path to enlightenment lies in being able to imagine the emotional life of others and live, somehow, as though we are more than ourselves.
IDEAS: So you'd have us empathize with unsympathetic characters?
MILLET: So-called sympathetic characters are vastly overrated… I like complex and multiply flawed characters partly because really most of us are them — most of us are not Barbies and Kens but Shreks.
***
READ MORE essays by Joshua Glenn, originally published in: THE BAFFLER | BOSTON GLOBE IDEAS | BRAINIAC | CABINET | FEED | HERMENAUT | HILOBROW | HILOBROW: GENERATIONS | HILOBROW: RADIUM AGE SCIENCE FICTION | HILOBROW: SHOCKING BLOCKING | THE IDLER | IO9 | N+1 | NEW YORK TIMES BOOK REVIEW | SEMIONAUT | SLATE