BRAINIAC Q&A (14)
By: Joshua Glenn
November 6, 2012
From late September 2002 through early 2006, HILOBROW's Joshua Glenn wrote THE EXAMINED LIFE, a weekly three-item column for the Boston Globe's Ideas section; and from late 2006 though mid-2008, he wrote BRAINIAC, an Ideas section blog that was repurposed as a three-item weekly column in the paper. This series reprints a few Q&As from Glenn's two Ideas columns. [Brainiac image via 4CP]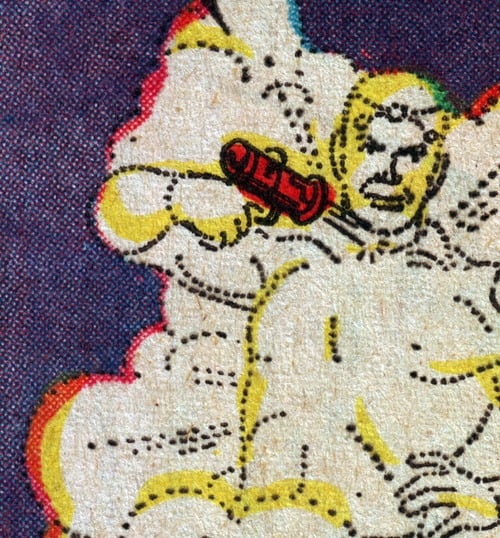 ***
March 20, 2005
GONZO GROWS UP
In the Introduction to The New Journalism (1973), Tom Wolfe's epochal anthology of writerly reporters like Joan Didion, Norman Mailer, Hunter S. Thompson, and himself, Wolfe boasted that the literary journalism of the day was not only unprecedented but the "main event" of contemporary literature. "Wolfe's claims were brilliant salesmanship," says reporter and NYU magazine journalism professor Robert S. Boynton. "But literary journalism has a long history in America — and Wolfe was anxious about his place in the world of letters." In The New New Journalism (Vintage), a newly published collection of interviews with 19 top nonfiction writers on their craft, Boynton calls the efforts of Michael Lewis, Eric Schlosser, Susan Orlean, Jon Krakauer, and their peers the "maturation of American literary journalism." I telephoned Boynton at his NYU office.
IDEAS: Do Tom Wolfe's claims about the newness of New Journalism still hold up?
BOYNTON: Wolfe distorted the history of literary journalism in America in order to advertise himself. Even the phrase "New Journalism" wasn't new — it was used, for example, to describe the blend of sensationalism and muckraking in Joseph Pulitzer's New York World. Unlike Wolfe, who only investigates status anxiety, today's literary journalists are very much in the tradition of Jacob Riis, Lincoln Steffens, and Stephen Crane — they bring larger social concerns to their writing… Also, thanks partly to Wolfe's success, they are free to focus more on journalistic methods than on style.
IDEAS: In what sense is the writing of the New New Journalists more "mature" than that of the literary journalists of the 1960s and '70s?
BOYNTON: The rigor with which today's writers report their stories is unmatched in American history. Although they didn't invent immersion journalism — Nellie Bly feigned insanity to get inside an asylum [in 1887] — they've taken it to an extreme. Ted Conover worked 10 months as a prison guard, while Adrian LeBlanc spent a decade reporting on a family in the South Bronx, for example. Also, journalists these days are well-versed in sociology, history — they bring the best of the academic world to their reporting.
IDEAS: Is "mature" also a nice way of saying "less fun to read"? After all, none of today's literary journalists is a Hunter S. Thompson.
BOYNTON: In his book Hell's Angels, Thompson was doing immersive literary journalism at its best. But his personality overshadowed much of his later work, and I don't think he would've waded through endless court transcripts like Jonathan Harr did [for A Civil Action]… The writers I interviewed transcribe hours and hours of interviews and grapple with a crushing amount of data. After talking to them about their complex, sophisticated methods of winnowing down and organizing information, I'm amazed that they can write as effortlessly and eloquently as they do.
***
READ MORE essays by Joshua Glenn, originally published in: THE BAFFLER | BOSTON GLOBE IDEAS | BRAINIAC | CABINET | FEED | HERMENAUT | HILOBROW | HILOBROW: GENERATIONS | HILOBROW: RADIUM AGE SCIENCE FICTION | HILOBROW: SHOCKING BLOCKING | THE IDLER | IO9 | N+1 | NEW YORK TIMES BOOK REVIEW | SEMIONAUT | SLATE