BRAINIAC Q&A (13)
By: Joshua Glenn
November 1, 2012
From late September 2002 through early 2006, HILOBROW's Joshua Glenn wrote THE EXAMINED LIFE, a weekly three-item column for the Boston Globe's Ideas section; and from late 2006 though mid-2008, he wrote BRAINIAC, an Ideas section blog that was repurposed as a three-item weekly column in the paper. This series reprints a few Q&As from Glenn's two Ideas columns. [Brainiac image via 4CP]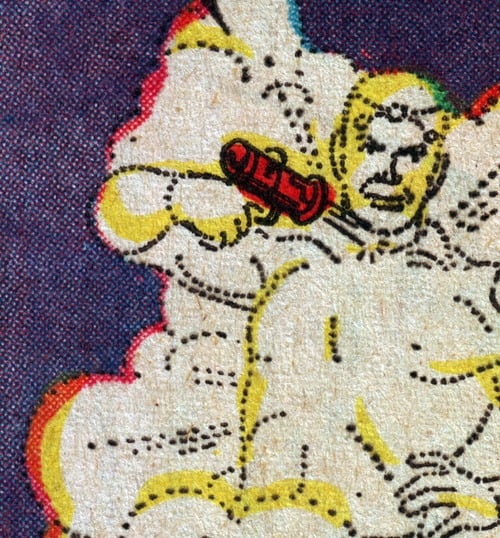 ***
March 27, 2005
SCHOLASTIC'S BOOK CLUB
From Kingsley Amis's 1953 satire Lucky Jim to Philip Roth's 2000 tragedy The Human Stain, over the past half-century the academic novel has offered us a jaundiced insider's perspective on the modern humanities department. Many of the most entertaining examples of this genre have portrayed today's professoriate as competitive, sex-obsessed spewers of jargon. Although she doesn't entirely disagree, Elaine Showalter — feminist cultural critic and, at present, the LA Times's Michael Jackson trial-watcher — defends the academic life in her new book, Faculty Towers: The Academic Novel and Its Discontents (Penn). I interviewed the Brookline-raised Showalter, who is retired from Princeton, in Harvard Square last week.
IDEAS: Academic fiction hasn't been kind to women — one thinks of the sexless frumps of Lucky Jim, or the suicidal Harvard feminist in Carolyn Heilbrun's Death in a Tenured Position. So why do you like it so much?
SHOWALTER: As a faculty wife and grad student in the '60s, I devoured books like Lucky Jim, C.P. Snow's The Masters, and Alison Lurie's Love and Friendship because I wanted tips on fitting into university culture. I even tried to model myself upon Domna Rejnev, the ardent young literature professor in [Mary McCarthy's 1952 novel] The Groves of Academe, though I'm about as far from her as I am from Queen Latifah… Of course it's true that women in such novels have mostly fared badly. Still, these books are not only fun to read, they offer a social history of the university-including women professors' struggle for respect, status, and power.
IDEAS: Since the late '60s, fictional professors have grown more and more grotesque, and their departmental squabbles more petty. Why?
SHOWALTER: In the early '70s, the job market for new Ph.D.'s in literature tanked — so untenured professors who write novels have become even more disillusioned. And since 1968 the academy has no longer been a sanctuary — the simplest questions of curriculum or faculty recruitment have been politicized… Also, by the 1990s English departments had lost confidence in their mission — yet another reason the genre of academic fiction has become so nihilistic.
IDEAS: You write that what appeals to you most about the genre is its seriousness, even sadness. How so?
SHOWALTER: There's certainly a disparity between the utopian fantasy of university life — a group of people who transcend the quotidian and devote themselves to teaching and scholarship — and the all-too-human reality. But some of the finest academic fiction — The Masters, The Groves of Academe, David Lodge's Nice Work, A.S. Byatt's Possession — treats the disparity as tragicomedy, without condemning higher education or all professors.
***
READ MORE essays by Joshua Glenn, originally published in: THE BAFFLER | BOSTON GLOBE IDEAS | BRAINIAC | CABINET | FEED | HERMENAUT | HILOBROW | HILOBROW: GENERATIONS | HILOBROW: RADIUM AGE SCIENCE FICTION | HILOBROW: SHOCKING BLOCKING | THE IDLER | IO9 | N+1 | NEW YORK TIMES BOOK REVIEW | SEMIONAUT | SLATE