BRAINIAC Q&A (6)
By: Joshua Glenn
October 7, 2012
From late September 2002 through early 2006, HILOBROW's Joshua Glenn wrote THE EXAMINED LIFE, a weekly three-item column for the Boston Globe's Ideas section; and from late 2006 though mid-2008, he wrote BRAINIAC, an Ideas section blog that was repurposed as a three-item weekly column in the paper. This series reprints a few Q&As from Glenn's two Ideas columns. [Brainiac image via 4CP]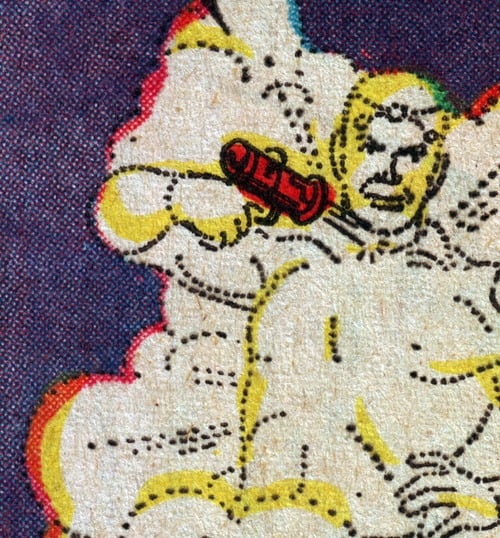 ***
August 28, 2005
ONE: NO LONGER THE LONELIEST NUMBER
IN THE mid-1990s, E. Kay Trimberger, a sociologist at Sonoma State University, interviewed a diverse group of some 50 women between the ages of 30 and 60 in order to study the means by which women might liberate themselves, as she puts it, "from the prevailing cultural notion that happiness can only be found as part of a couple." None of her interviewees, however, had managed to do so. But when she recently reinterviewed 27 never-married (or "ever-single") women from that earlier study, she discovered that most of them had since found emotional satisfaction, sexual fulfillment, and companionship outside of coupledom.
Now, in The New Single Woman (Beacon), Trimberger heralds the emergence of what she calls "a new type of single woman, one quite different from the traditional spinster or single girl in her 20s." Via telephone from her home in Berkeley, Calif., she revealed to me the six secrets of today's long-term singleton.
IDEAS: It's become acceptable, even hip, to be a single woman in your 20s or early 30s. But what about single women over 35?
TRIMBERGER: Middle-class women in their 20s are encouraged to focus on their education and career — these days, it's marrying and starting a family at a young age that's looked down upon. But after 30, you're supposed to couple up. If you don't, you're a loser — you don't trust men, or there's something else wrong with you. Or you don't even exist, as far as the culture is concerned. Worse than these negative messages, in some ways, is the positive message that the culture beams at single women. Thanks in part to the activism of feminists in the 1960s and '70s, women today are urged to settle for nothing less than an egalitarian marriage with a soulmate. This cultural ideal is dominant — so it's very difficult to convince yourself that another arrangement is good enough.
IDEAS: Why did the women you reinterviewed become more accepting of their single lives?
TRIMBERGER: These women can be identified by six important characteristics that allow them to lead satisfying lives. They have work that gives them economic support and psychological satisfaction. They've made nurturing homes for themselves, whether they live alone or not. They've come to terms with their sexual situation — whether that means leading active sex lives or embracing what I call a sensuous celibacy. They enjoy some connection to the next generation, either through their own children or grandchildren, or through the children of friends or family members, or through mentoring. But most importantly, they find intimacy within a network of friends, or family and friends. Finally, they maintain a real community through such friendship networks.
IDEAS: The last two characteristics contradict the stereotype of single women as lonely and lacking intimacy…
TRIMBERGER: Friendship networks are a really important and under-discussed topic. They provide help with children, help when you're sick, people to have fun with — and they often lead women to get involved in their communities, whether through church or political groups or some other way. When two of the single women I interviewed were dying, their friendship networks really comforted them and helped ease the burden on their relatives… And I discovered that such friendship networks often include coupled and married women, who find them every bit as important as single women do. It's funny, we worry about the single person being too alone, but women who couple up often let their friends go, and later regret it. Often, in our society, it's not single people but couples who are too isolated.
***
READ MORE essays by Joshua Glenn, originally published in: THE BAFFLER | BOSTON GLOBE IDEAS | BRAINIAC | CABINET | FEED | HERMENAUT | HILOBROW | HILOBROW: GENERATIONS | HILOBROW: RADIUM AGE SCIENCE FICTION | HILOBROW: SHOCKING BLOCKING | THE IDLER | IO9 | N+1 | NEW YORK TIMES BOOK REVIEW | SEMIONAUT | SLATE