BRAINIAC Q&A (5)
By: Joshua Glenn
October 6, 2012
From late September 2002 through early 2006, HILOBROW's Joshua Glenn wrote THE EXAMINED LIFE, a weekly three-item column for the Boston Globe's Ideas section; and from late 2006 though mid-2008, he wrote BRAINIAC, an Ideas section blog that was repurposed as a three-item weekly column in the paper. This series reprints a few Q&As from Glenn's two Ideas columns. [Brainiac image via 4CP]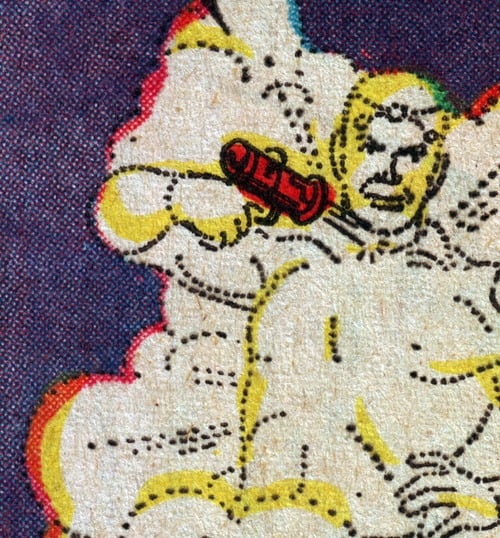 ***
September 11, 2005
MAJORITY READER
In late 2001, Jane Smiley came down with an acute case of writer's block. Whether this was due to her retirement from teaching, therapy that made her too well-adjusted, or her preoccupation with horses and the events of 9/11, the Pulitzer Prize-winning author of A Thousand Acres and 13 other books could think of only one cure: She would read 100 novels. In her new book, Thirteen Ways of Looking at the Novel (Knopf), Smiley delivers acute verdicts on her arbitrarily chosen reading list, from the 1001-year-old The Tale of Genji ("simple but inspired") to Zadie Smith's White Teeth ("logorrhea given form and purpose") while offering insights into the origins, structure, morality, and art of the novel. She spoke with me via telephone from her home in northern California.
IDEAS: One of the ways you suggest we ought to consider the novel is as an essentially compromised form that grew out of earlier types of literature.
SMILEY: After reading several very early novels, including Lady Murasaki's Tale of Genji, which takes biography as its model, or Cervantes's Don Quixote, whose model is the travel narrative, it occurred to me that all novels are closely related to at least one of 12 types of progenitor — travel, history, biography, tale, joke, gossip, diary or letter, confession, polemic, essay, epic, romance… A novel can use more than one of these — Bram Stoker's Dracula manages to use 10 — but it has to deliver on the ones it most relies on. That is, if you're writing science fiction, which is almost always a kind of travel narrative, the reader has to get a sense of dislocation or he won't like the novel, no matter how interesting it is.
IDEAS: You define a novel as a "lengthy, written, prose narrative with a protagonist." Why don't you include the term "fiction" in your definition?
SMILEY: I did include it, at first — then took it out, then put it back again. I finally removed it permanently because I decided that all narratives that give the reader a sense of completeness — a sense we don't get from reading history or biography, which are forms that can't report on conversations nobody recorded, say, or on what somebody was thinking — are fiction. Fiction is what results from the qualities in my definition, not what dictates them.
IDEAS: So what's your definition of a great novel?
SMILEY: For me, greatness in a novel has to do with the reader feeling an overwhelming abundance of something. Reading Proust, it's the way his mind works in picking over details and contemplating them. In Dickens, it's the rush of symbolic imagery as the story progresses. In Christina Stead's The Man Who Loved Children, it's the sense of the emotional life of a family and how it goes from bad to worse to unbelievably bad. The Marquis de Sade's Justine displays an overwhelming abundance of inventiveness in regard to cruelty and torture. [George Eliot's] Middlemarch is overwhelmingly smart. These are the kinds of novel that I find most compelling.
***
READ MORE essays by Joshua Glenn, originally published in: THE BAFFLER | BOSTON GLOBE IDEAS | BRAINIAC | CABINET | FEED | HERMENAUT | HILOBROW | HILOBROW: GENERATIONS | HILOBROW: RADIUM AGE SCIENCE FICTION | HILOBROW: SHOCKING BLOCKING | THE IDLER | IO9 | N+1 | NEW YORK TIMES BOOK REVIEW | SEMIONAUT | SLATE