Baudelaire
By: Joshua Glenn
April 9, 2012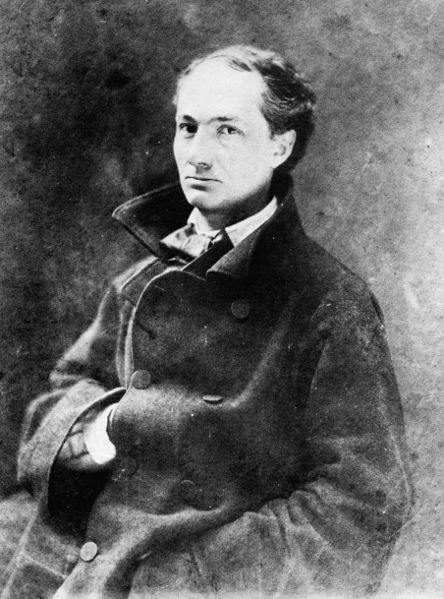 Though he was a ferocious critic (from an illiberal vantage point) of the newly triumphant middle-class — its aesthetics and morals, but also its politics and economics — the brilliant litterateur CHARLES BAUDELAIRE (1821-67) was dismissed by his contemporaries as an ironical fop devoted to gothic spookiness and opiated visions. In fact, Baudelaire was an engaged ironist and aesthete who (like Adorno, or Žižek) expressed horror at the bourgeoisie's sinister, alienating ability to relocate coercion within spontaneity, authority within liberty. Why did Baudelaire cast his lot with the déclassés of Paris, those unrevolutionary bohemians whom Marx dismissed as "decayed roués with dubious means of subsistence and of dubious origin"? Because they were uncoercable losers! In his neither-Romantic-nor-Modernist poetry and prose poetry, Baudelaire's ennui (a morbid fascination with the passage of time), as well as his spleen (the sensation of being crushed under an overcast sky, or penned in by raindrops forming cell bars), were — I've suggested — a visceral reaction to the emergent proto-neoliberalism of early 19th century France. In his life, Baudelaire's dandyism and flâneurie were a form of guerrilla street theater — an advertisement for extase, which is to say freedom from clock-time; and volupté, freedom from the invisible prison-factory we all inhabit, within which one must make oneself useful, fungible, or else disappear.
***
On his or her birthday, HiLobrow irregularly pays tribute to one of our high-, low-, no-, or hilobrow heroes. Also born this date: Paul Robeson and Valerie Solanas.
READ MORE about members of the Retrogressivist generation (1815-24).