Diana Ross
By: Adam McGovern
March 26, 2012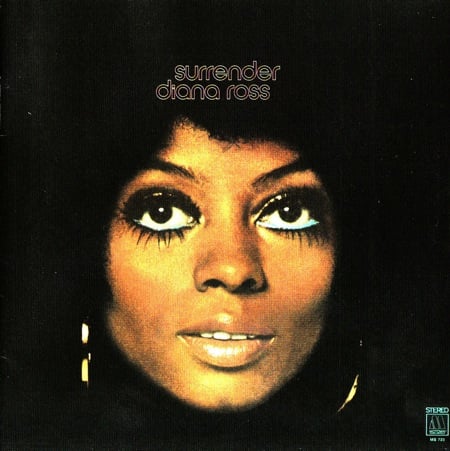 I tend to think of DIANA ROSS (born 1944) as the first idoru, or maybe the last muse — somewhere between the modern Japanese ideal of a completely computer-generated popstar and the eternal concept of music personified. We know her surface best, and it's like the Everest of celebrity; there for as long as anyone can remember or see ahead to, and utterly independent though so much went into her making. Most favored of her original girl-group pantheon by the patriarch who rose her above them, eclipsing even his worship in due course, the archetypal brand of the iconic mass-culture chanteuse, there's only one Diana Ross, yet one for each era, both endlessly contextualizable and constant. She's the genre that later showstoppers and giants are incarnating, and sometimes better, like Beyoncé; but Ross is the benevolent queen and apparently immortal patron of what they can accomplish. She's a loyal monarch whose fans "need me to be beautiful," as I saw her say in some article I can't turn up, or maybe it was just put there in our dreams. But it's the truth of the legend more than life that's asked of her; at the same time she's a quiet survivor and victor of civil- and women's-rights eras she doesn't get credit for, in her own way, embodying. Concert riots and airport fisticuffs can't dim her spotlight halo or breach her ultimately admirable privacy; she watches over us, we keep watching her, and even as she comforts a limitless public she performs the most phenomenal feat of protecting herself.
***
On his or her birthday, HiLobrow irregularly pays tribute to one of our high-, low-, no-, or hilobrow heroes. Also born this date: Gregory Corso and Leonard Nimoy.
READ MORE about men and women born on the cusp of the Anti-Anti-Utopian (1934-43) and Blank (1944-53) Generations.