Autochthonic McGuffins
By: Joshua Glenn
January 3, 2011
At Crooked Timber, earlier today, our friend John Holbo announced that he's looking for examples of movies that "hinge on more or less bald stipulations of metaphysically preposterous states of affairs."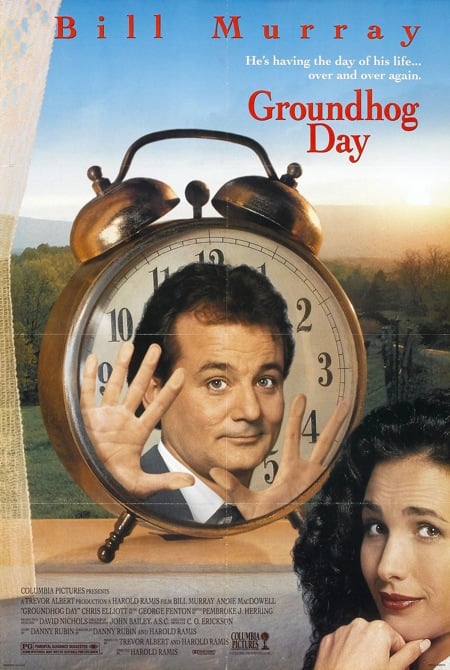 In a "metaphysical McGuffin" movie, according to John, the movie scrupulously abstains from ever revealing how the state of affairs — e.g., the recurring 24-hour period in Groundhog Day — works. Such movies "don't commit to a nominal sf or fairytale frame. They just let it be that the thing is."
Off the top of my head, I think of:
The dead aliens in the trunk of the car in Repo Man
No more children being born in Children of Men (and other autochthonic mcguffins — what a phrase! — like the suicide virus in The Happening)
The tornado in Wizard of Oz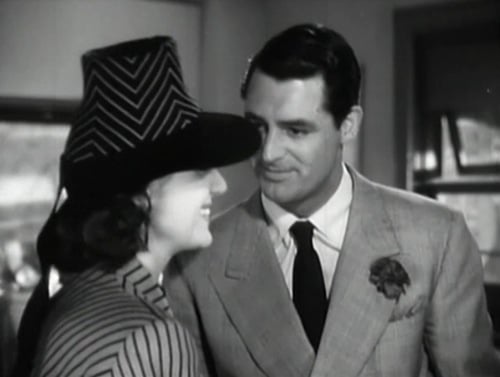 Katherine Hepburn and Rosalind Russell falling out of love with Cary Grant (impossible!) before Philadelphia Story and His Girl Friday begin — ditto Woody Allen ditching Mariel Hemingway in Manhattan
Walter Matthau getting hired as a little league coach in Bad News Bears
Navin Johnson becoming a millionaire in The Jerk
A Nazi sub getting stranded in Canada in The 49th Parallel
A troupe of soldiers being brainwashed in The Manchurian Candidate
African-American sheriff in Blazing Saddles
Warren Beatty's inability to get it up for Faye Dunaway in Bonnie and Clyde
Any movie where Frank Sinatra is supposed to be an intellectual (Some Came Running, Manchurian Candidate)
Mark Wahlberg's penis in Boogie Nights
Sharon Stone's vagina in Basic Instinct
Bill Murray as a romantic lead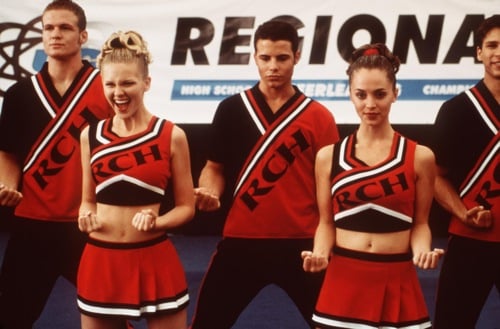 Cheerleader movies; I simply don't find them one bit believable. Not a single moment. Cheerleader culture is as well-established in our imaginary, but not a jot or tittle more based in reality, than the culture of elves and dwarves. IMHO.
Movies in which Adam Sandler is supposed to be soulful and/or successful
The Adventures of Baron Munchausen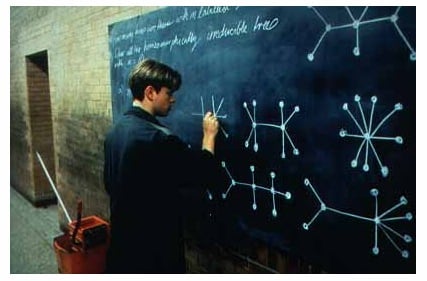 All movies about geniuses
Most cinematic insanity (Peeping Tom, Fight Club)
Any movie where Eddie Murphy fires a gun
I've played fast and loose with the definition of "metaphysical," in these examples. My point is that, thanks to what Walter Benjamin calls the "second nature" effect, it's tricky to distinguish between laws of nature and social laws, nature and culture. I'm exaggerating when I suggest that it's every bit as impossible to imagine Walter Matthau being hired as a little league coach, or Eddie Murphy firing a pistol, as it is to imagine the same day repeating itself endlessly… but I do so in order to draw attention to the absurdities which realistic movies ask us to take for granted. I know — The Jerk is absurdist, not realistic. My real point is that all realistic movies are absurdist.
***
READ MORE essays by Joshua Glenn, originally published in: THE BAFFLER | BOSTON GLOBE IDEAS | BRAINIAC | CABINET | FEED | HERMENAUT | HILOBROW | HILOBROW: GENERATIONS | HILOBROW: RADIUM AGE SCIENCE FICTION | HILOBROW: SHOCKING BLOCKING | THE IDLER | IO9 | N+1 | NEW YORK TIMES BOOK REVIEW | SEMIONAUT | SLATE
Joshua Glenn's books include UNBORED: THE ESSENTIAL FIELD GUIDE TO SERIOUS FUN (with Elizabeth Foy Larsen); and SIGNIFICANT OBJECTS: 100 EXTRAORDINARY STORIES ABOUT ORDINARY THINGS (with Rob Walker).