Alec Baldwin
By: Jen Collins
April 3, 2010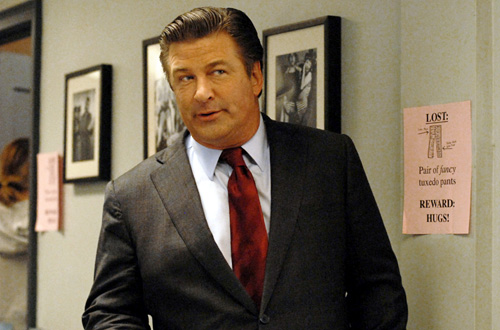 Try not to think about that voicemail ALEC BALDWIN (born 1958) left for his 11-year-old daughter a few years ago ("You are a rude, thoughtless little pig, OK?"). It's easier to appreciate how good a bully he is if you imagine he's faking it. Watch Glengarry Glen Ross (1992; slick motivational real estate bully), or The Cooler (2003; old-school casino boss bully), or The Departed (2006; sarcastic Masshole government bully). Power and control issues aside, Baldwin represents the industry in-crowd: He's on 30 Rock, he's a Democrat, he's an animal rights guy, and he called Dick Cheney "an oil whore." Of the four famous purse-lipped Baldwin brothers, only Alec is popular enough to host the Academy Awards, and to get repeated callbacks to front Saturday Night Live. Flanked by the gals from The View, he explained the rage he misdirected at his daughter, citing "parental alienation" — a controversial "syndrome" conceptualized by a disreputable child psychiatrist. But nobody in TV Land seemed too ruffled by that voicemail. Maybe we like Baldwin so much because we let ourselves believe he's always acting. He's smarter and more self-aware than the meanies he plays, OK?
***
READ MORE about the Original Generation X.
Each day, HILOBROW pays tribute to one of our favorite high-, low-, no-, or hilobrow heroes on that person's birthday. Click here for more HiLo Hero shout-outs. To get HiLo Heroes updates via Facebook, click here.