SteamCrunk Radio Hour
By: Edrie
February 27, 2010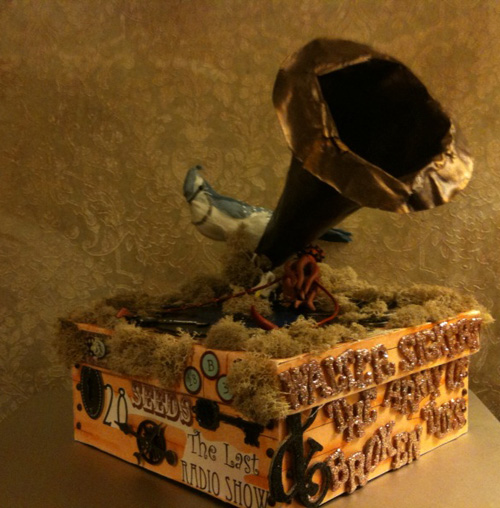 My very first post promised musings SteamCrunk in nature, but instead of arbitrary explanations and fusion facts, I thought I would simply let you gather 'round the ViktaGraph and have a listen.
Listen here
Glass Guillotine by ArmyOfToys
This song is a part of 28 Seeds: The Last Radio Show an hour long SteamCrunk radio play created for the RPM Challenge which is a steeplechase hosted by The Wire, where people sign up to make 10 songs or 35 minutes of original material recorded during the month of February.
This year is the 5th anniversary of the RPM Challenge, the legacy continues with 2308 musicians around the world hoping to have their music complete in less than 48 hours.
Most of the music defies genre, some of it defies sense, but all of it defies the industry definition of what music people like to listen to, and who makes that music. For each and every one of the 2308 entities signed up for this event, this challenge is simply a way to express themselves within a context and forum that brings all of us together from disparate places and experiences to create.
It's the purest form of art and next year you should be a part of it.
Here are some entrants you should not miss – there were too many to name so I suggest you go poke around and discover the newest of the new music.
***
Artists in residence archive.