@CourtneyLoveUK #Twitter #FTW
By: Edrie
February 8, 2010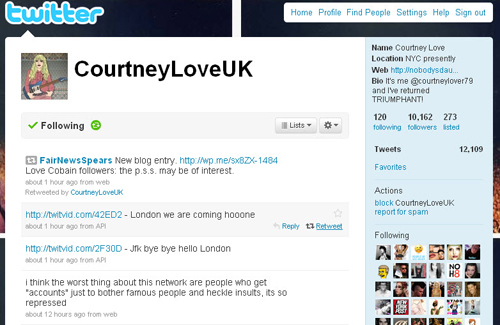 I hadn't considered Courtney Love for several years. It wasn't through any fault of either of us. No huge falling out, no back stabbing, no cat fight. We had just grown apart.
Until… Twitter!
Now I can keep up with the latest styles: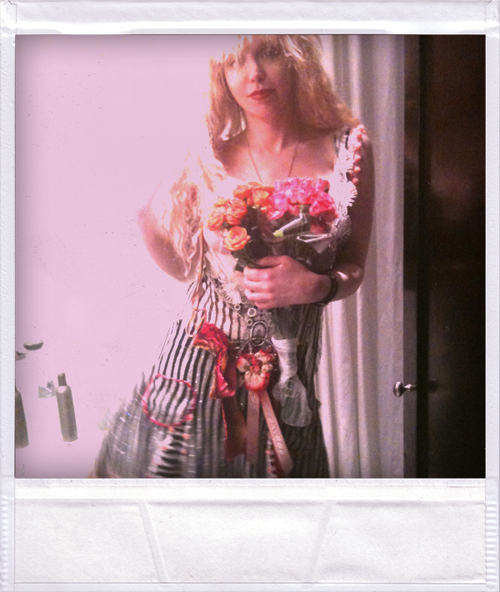 Makeup Trends: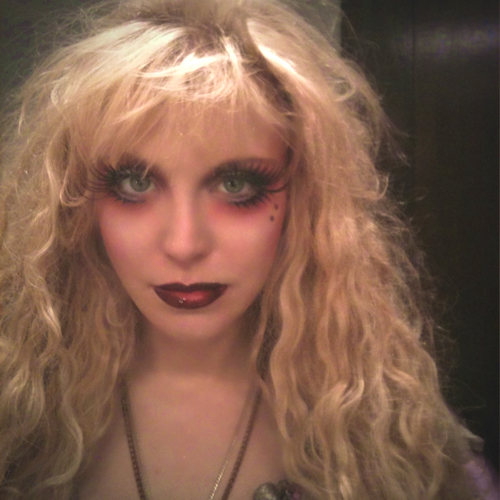 Travel Tips:
And words of wisdom: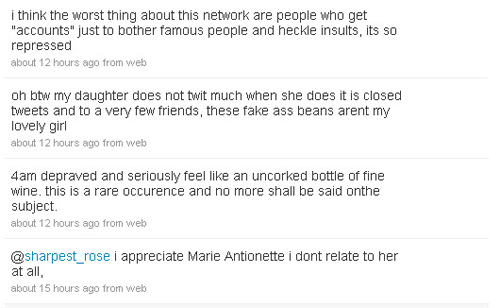 Celebrity Twitter stalking FTW!
***
Artists in residence archive.