IN TIME LIKE GLASS
By: W.J. Turner
August 2, 2023
A (pro- or anti-) science-, mathematics-, technology-, space-, apocalypse-, dehumanization-, disenchantment-, and/or future-oriented poem published during sf's emergent Radium Age (c. 1900–1935). Research and selection by Joshua Glenn.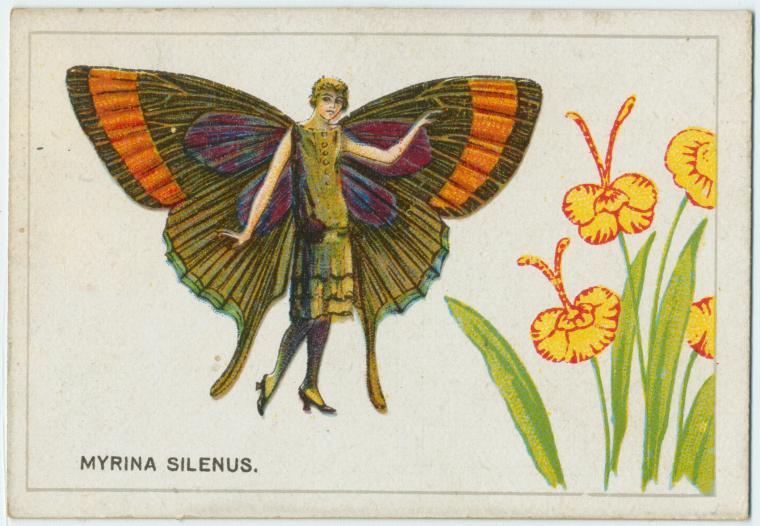 In Time like glass the stars are set,
And seeming-fluttering butterflies
Are fixed fast in time's glass net
With mountains and with maids' bright
eyes.
Above the cold Cordilleras hung
The winged eagle and the Moon:
The gold, snow-throated orchid sprung
From gloom where peers the dark baboon:
The Himalayas' white, rapt brown;
The jewel-eyed bear that threads their
caves;
The lush plains' lowing herds of cows;
The Shadow entering human graves:
All these like stars in Time are set,
They vanish but can never pass;
The sun that with them fades is yet
Fast-fixed as they in Time like glass.
— W.J. Turner's "In Time Like Glass" (c.1921) is one of the earliest poems to take as its theme the notion that because light takes time to travel, cognition cannot keep pace with perception.
***
RADIUM AGE PROTO-SF POETRY: Stephen Spender's THE PYLONS | George Sterling's THE TESTIMONY OF THE SUNS | Archibald MacLeish's EINSTEIN | Thomas Thornely's THE ATOM | C.S. Lewis's DYMER | Stephen Vincent Benét's METROPOLITAN NIGHTMARE | Robert Frost's FIRE AND ICE | Aldous Huxley's FIFTH PHILOSOPHER'S SONG | Sara Teasdale's "THERE WILL COME SOFT RAINS" | Edith Södergran's ON FOOT I HAD TO… | Robert Graves's WELSH INCIDENT | Nancy Cunard's ZEPPELINS | D.H. Lawrence's WELLSIAN FUTURES | & many more.