ELEGY TO A DEAD PLANET: LUNA
By: Frederik Pohl
January 19, 2023
A (pro- or anti-) science-, mathematics-, technology-, space-, apocalypse-, dehumanization-, disenchantment-, and/or future-oriented poem published during sf's emergent Radium Age (c. 1900–1935). Research and selection by Joshua Glenn.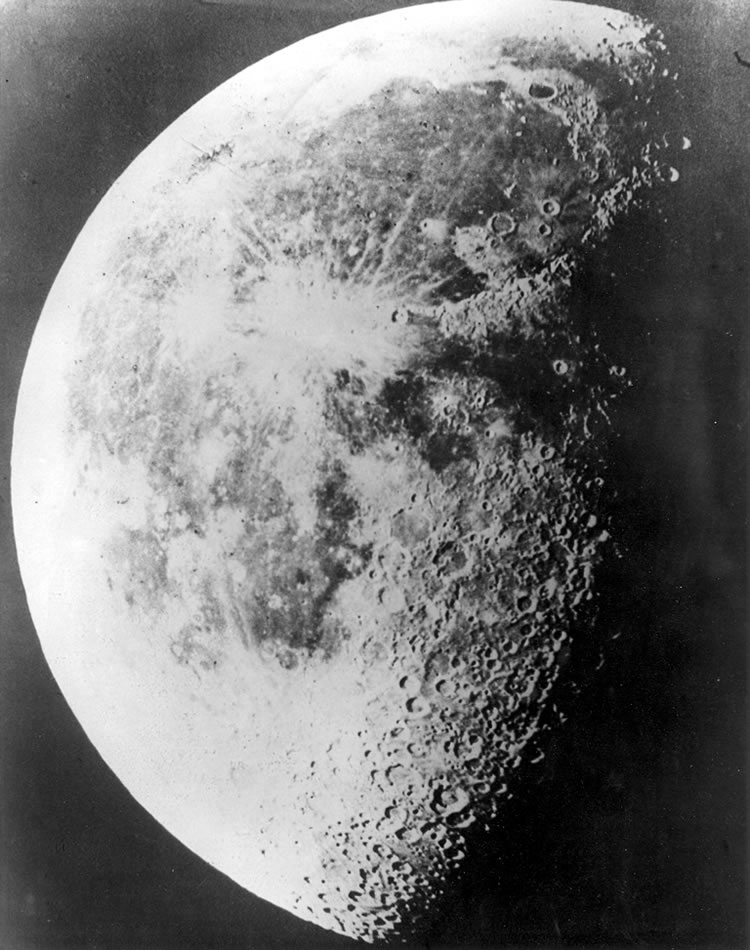 Darkness descends — and the cluttering
towers
Of cities and hamlets blink into light.
The harsh, brilliant glitter of day's bustling
hours
Gives place to the glowing effulgence of
night.
The moon — that blanched creature — the
queen of the sky
Peeps wistfully down at the life-forms
below,
Thinking, perhaps, of the eons rolled by
Since life on her bosom lapsed under the
snow.
A dead world, and cold, this satellite bleak,
Whose craters and valleys are airless and
dry;
No flicker of motion from deep pit to peak;
No living thing's ego to ask, "Why am I?"
But once, ages past, this grim tomb in
space
Felt bustle of life on her surface now bare,
Till Time in his flight, speeding apace,
Swept life, motion, thought away — who
can know where?
— Published under the pseudonym Elton Andrews, in the October 1937 issue of Amazing Stories, as "Elegy to a Dead Satellite: Luna." Years later, when the poem was republished, Pohl insisted on using his original title — even though the Moon is not a planet.
***
RADIUM AGE PROTO-SF POETRY: Stephen Spender's THE PYLONS | George Sterling's THE TESTIMONY OF THE SUNS | Archibald MacLeish's EINSTEIN | Thomas Thornely's THE ATOM | C.S. Lewis's DYMER | Stephen Vincent Benét's METROPOLITAN NIGHTMARE | Robert Frost's FIRE AND ICE | Aldous Huxley's FIFTH PHILOSOPHER'S SONG | Sara Teasdale's "THERE WILL COME SOFT RAINS" | Edith Södergran's ON FOOT I HAD TO… | Robert Graves's WELSH INCIDENT | Nancy Cunard's ZEPPELINS | D.H. Lawrence's WELLSIAN FUTURES | & many more.