MARK'S MIDJOURNEY (1)
By: Mark Frauenfelder
July 29, 2022
HILOBROW friend Mark Frauenfelder has been experimenting, recently, with Midjourney, an AI-generated art-making tool in closed beta. We are pleased to share with you a few of his creations.
---
I use a text-to-image AI system called Midjourney to generate art. It's easy to use. I type in something like "illustrations from a 1960s kids book about warlocks" and in a minute or less, I'm presented with 4 different images that the world has never seen before. I can refine the images by tweaking the prompt "illustrations from a 1960s kids science fiction book about warlocks" or by telling MidJourney to make variations of the art it generated. It feels like I'm exploring a Borgesian art library, and the prompts are cards from its infinite card catalog.
This series of posts will feature some of my favorite images so far.
*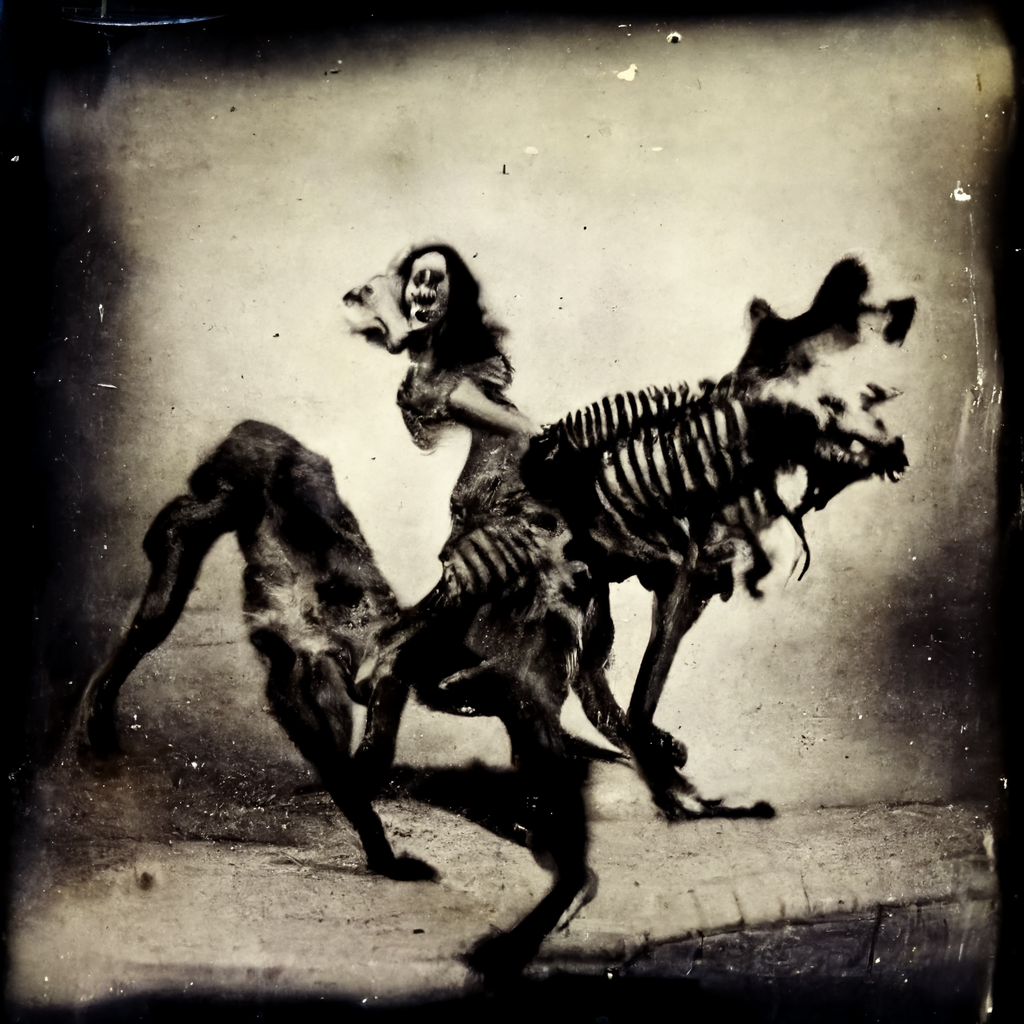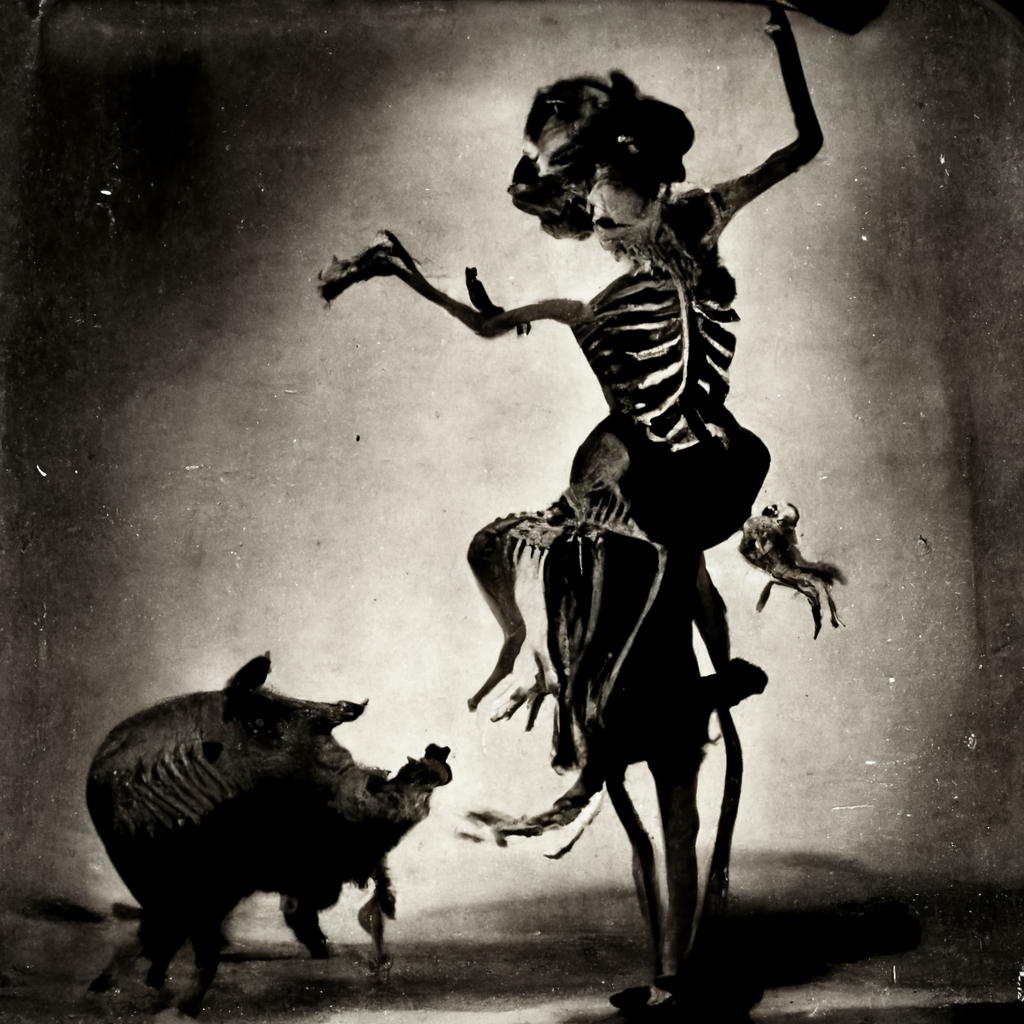 ***
MORE MARK FRAUENFELDER at HILOBROW: KAMANDI (Kirb Your Enthusiasm) | MINIATURE BOTTLE (Significant Objects) | MARTIAN FINK RING (Talismanic Objects) | CLARK KENT GLASSES (Flair).
CURATED SERIES at HILOBROW: LINOCUT 2022 by Lawry Hutcheson | PULP WAVE by Charles Leech | DRAWING TABLE WORLD by Theo Ellsworth | PARAMAX by Max Glenn | YUKO ODA by Yuko Oda | PLAGUE YEAR by Rick Pinchera | NOOSFERA by Charles Glaubitz | A SILENT HALLUCINATION by Alex Gerasev | BUNNY CITY by Gary Panter | HOP UP by Lucy Sante | HERE BE MONSTERS by Mister Reusch | DOWNTOWNE by Bradley Peterson | OUTBOUND TO MONTEVIDEO by Mimi Lipson | STERANKOISMS by Douglas Wolk | COOLING OFF THE COMMOTION by Chenjerai Kumanyika | UNFLOWN by Jacob Covey | ADEQUATED by Franklin Bruno | PINAKOTHEK by Lucy Sante | BIGFOOT ISLAND by Michael Lewy | DAILY DRUMPF by Rick Pinchera | WINDS OF MAGIC by James Parker | MUSEUM OF FEMORIBILIA by Lynn Peril | ROBOTS + MONSTERS by Joe Alterio | ANNOTATED GIF by Kerry Callen | NOMADBROW by Erik Davis | & many others.