What's in my…?
By: Joshua Glenn
July 21, 2021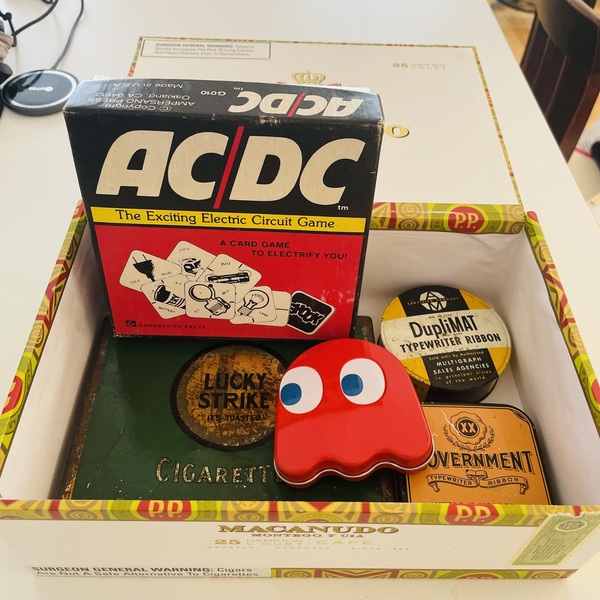 Each week, someone considered interesting by Claudia Dawson, editor of the What's in my…? newsletter, is invited to share "four favorite things in their bag or in their desk or fridge or closet or wherever they keep things."
Previous contributors during 2021, for example, have included Carla Diana, who runs the tech-focused 4D Design 2-year MFA Program at Cranbrook Academy of Art; Ariel Waldman, chair of the council for NASA's Innovative Advanced Concepts program; Chris Askwith, a pipe maker; and Jayme Boucher, the Marketplace Manager at the virtual tabletop Roll20.
This week, it's my turn. Read all about the contents of a cigar box on my desk here. As you can see from the photo above, I went in a bit of a different direction than What's in my…? contributors normally do. I talked about my boxes within boxes; the links lead to eBay searches for similar items.
PS: Claudia is producer of Recomendo, which I read religiously, and a member of the Cool Tools team.