Seth's Dominion
By: Joshua Glenn
April 30, 2020
Today at ArchitectureBoston, a weekly online journal published by the American Institute of Architects' Boston chapter (and art-directed by HILOBROW friends Tony Leone Design), fans of the cartoonist Seth can read my story about Dominion — the cardboard city that he's constructed in his home studio in Guelph, Ontario.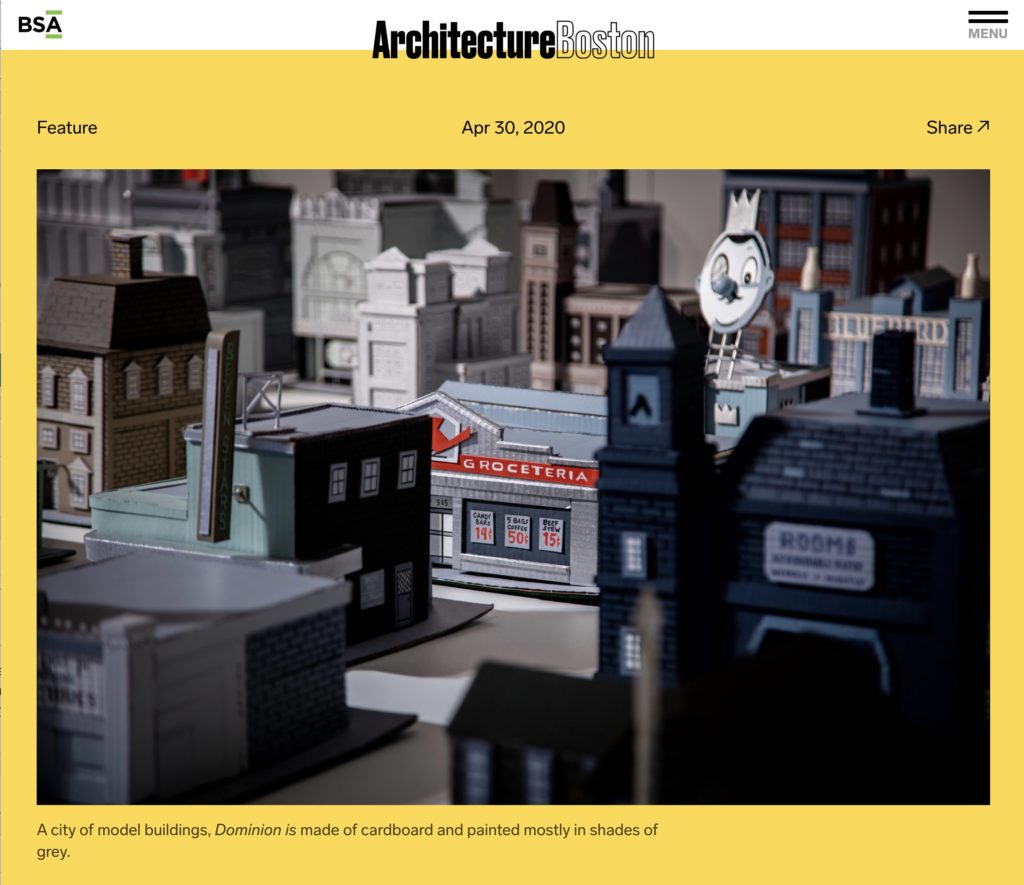 As mentioned back in December, HILOBROW friend Mark Kingwell and I met up in Toronto that month, then made the trek to our friend Seth's town in order to view the Art Gallery of Guelph's amazing exhibition Seth: A Life, All Play. Here's how I describe the exhibition, in my ArchitectureBoston story:
[It's] a breathtaking panoply of the artist's output: not only original artwork for his comics but also sketchbooks, rubber-stamped journals, prints, massive scrapbooks, puppets and knitted figures, even a porcelain "cenotaph" in the form of an Art Deco hotel lobby. This gallery-goer was particularly smitten by a sprawling display of jaunty model buildings — fashioned of cardboard harvested from FedEx boxes and painted mostly in shades of grey — collectively titled Dominion. It's common, these days, to describe imaginative storytellers as "world builders"; Seth has actually built one.
Below: Seth and Mark, in Guelph. Back when people could travel, and visit museums, and have lunch together.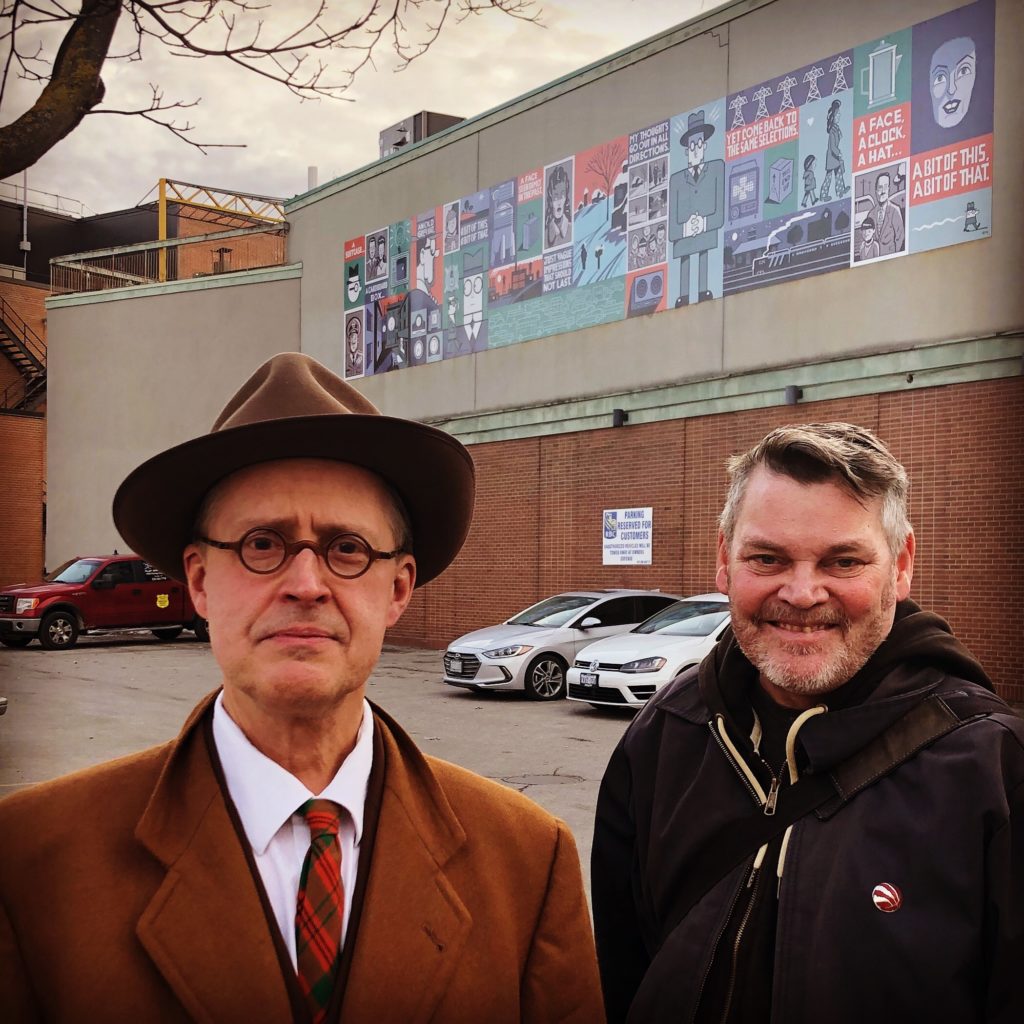 When I got back to my Boston office, which I share with Tony Leone, I couldn't stop talking about Seth's cardboard city. So Tony pitched a story, on my behalf, to ArchitectureBoston's editor, Fiona Luis (a former Boston Globe colleague of mine… it's a small world). I'm pleased with the way it came out; Tony Leone Design's layout is gorgeous, and the photos luminous. ArchitectureBoston's current theme is "Target," hence the emphasis in my piece on Seth's (ruminative, untargeted) process.