Best 1979 Adventures (1)
By: Joshua Glenn
December 5, 2019
One in a series of 10 posts identifying Josh Glenn's favorite 1979 adventure novels.
*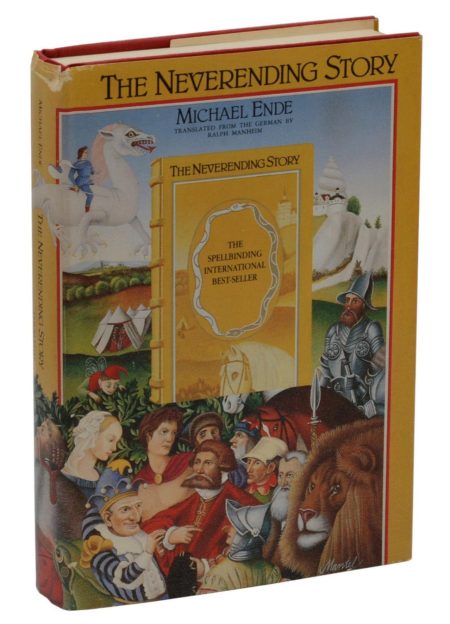 Michael Ende's epic fantasy The Neverending Story (trans. 1983, Ralph Manheim).
While escaping from bullies, the overweight and neglected Bastian hides out in an antiquarian book store… where he stumbles upon a book titled The Neverending Story. Reading it, he learns of Fantastica, an Oz-like land ruled by the benevolent, but dying Childlike Empress… and threatened by a formless entity known as "the Nothing." To make an (epically) long story short, a boy warrior named Atreyu and Falkor, a "luckdragon," seek a human child who will save the Empress by bestowing upon her a new name; the two encounter every manner of monster and marvel, and begin to apprehend Fantastica's indirect relationship with the human world. (Fantasticans who voluntarily leap into the Nothing, for example, become human lies.) Bastian is brought to the Empress, but he cannot bring himself to believe that he is the human child described in The Neverending Story… so the Old Man of Wandering Mountain reads aloud from The Neverending Story, demonstrating that Bastian is now one of its characters. The Empress is saved… but this, we discover, is only the first stage of Bastian's adventures in Fantastica! It's a trilogy, or a quadrilogy, compressed into a single volume.
Fun facts: Wolfgang Petersen's 1984 adaptation of the novel's first half starred Barret Oliver as Bastian, Noah Hathaway as Atreyu, and Tami Stronach as the Childlike Empress; Ende was unhappy with the adaptation. The title song, composed by Giorgio Moroder, became a chart success for Limahl, the former singer of Kajagoogoo; Dustin and his girlfriend cover the song in a metafictional moment during the third Stranger Things season. There were two sequels to the movie, one released in 1990, and another in 1994.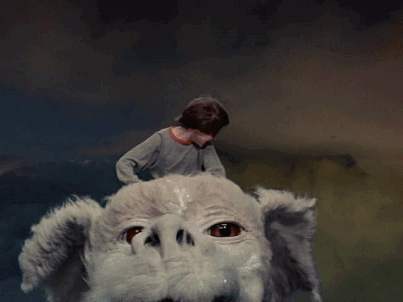 ***
JOSH GLENN'S *BEST ADVENTURES* LISTS: BEST 250 ADVENTURES OF THE 20TH CENTURY | 100 BEST OUGHTS ADVENTURES | 100 BEST RADIUM AGE (PROTO-)SCI-FI ADVENTURES | 100 BEST TEENS ADVENTURES | 100 BEST TWENTIES ADVENTURES | 100 BEST THIRTIES ADVENTURES | 75 BEST GOLDEN AGE SCI-FI ADVENTURES | 100 BEST FORTIES ADVENTURES | 100 BEST FIFTIES ADVENTURES | 100 BEST SIXTIES ADVENTURES | 75 BEST NEW WAVE SCI FI ADVENTURES | 100 BEST SEVENTIES ADVENTURES | 100 BEST EIGHTIES ADVENTURES | 75 BEST DIAMOND AGE SCI-FI ADVENTURES | 100 BEST NINETIES ADVENTURES (in progress) | 1994 | 1995 | 1996 | 1997 | 1998 | 1999 | 2000 | 2001 | 2002 | 2003 | NOTES ON 21st-CENTURY ADVENTURES.