Best 1944 Adventures (6)
By: Joshua Glenn
June 25, 2019
One in a series of 10 posts identifying Josh Glenn's favorite 1944 adventure novels.
*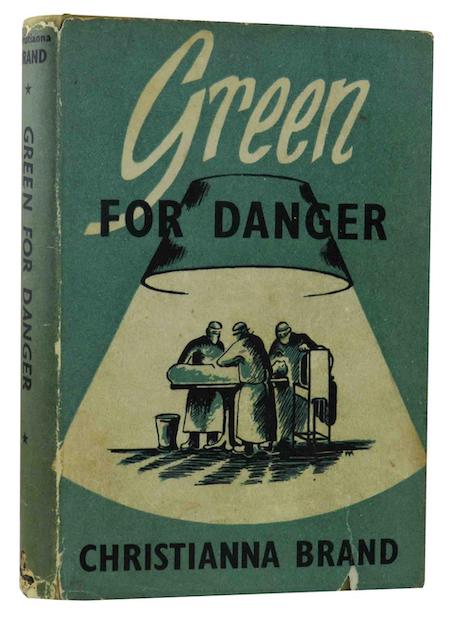 Christianna Brand's Inspector Cockrill crime adventure Green for Danger (in the US: Danger List).
At a military hospital on England's southeastern shore, during the Germans' strategic bombing campaign of England, an elderly man — the local postman and air-raid warden — dies of a reaction to anaesthesia. An accident? Apparently not, since the head nurse is killed shortly after. Inspector Cockrill of the Kent County Police, in his second outing, has seven suspects: Gervase Eden, doctor to the hypochondriacal rich and fatally attractive to women; Jane Woods, a dress designer and reformed party girl; Esther Sanson, who sees nursing as an opportunity to escape from her hypochondriac mother; Mr. Moon, an elderly local surgeon; Dr. Barnes, an anaesthetist who's already lost one patient; Frederica Linley, who wants to avoid her father's awful wife; and Sister Marion Bates, who just wants to meet a nice officer. It's an intricately plotted detection puzzle; Cockrill must unearth his suspects' hopes and fears, friendships and loyalties, past and present love affairs. After another murder attempt leaves a nurse dangerously ill, Cockrill re-stages the operation in order to unmask the murderer. It's all very British: Despite the murder and bombing, life goes on, not without some humor.
Fun facts: Brand's husband worked in a military hospital during WWII, so there's a lot of realistic detail to the setting. The book was adapted as a British movie in 1946, with Alastair Sim as the detective; it is regarded by film historians as one of the greatest screen adaptations of a Golden Age mystery novel. Cockrill, who made his debut in Heads You Lose (1941), would go on to star in five subsequent books.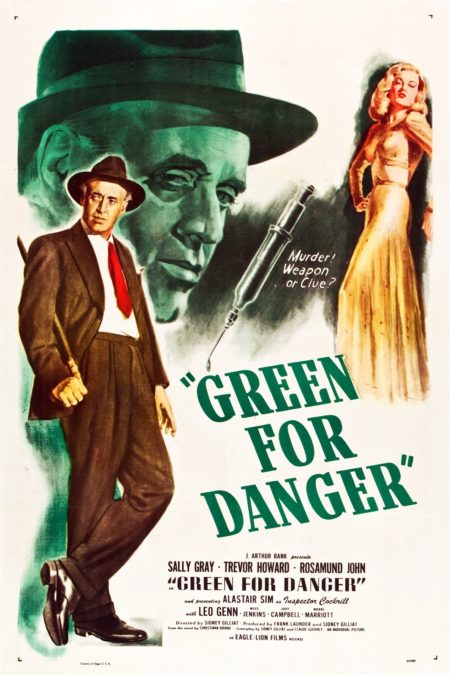 ***
JOSH GLENN'S *BEST ADVENTURES* LISTS: BEST 250 ADVENTURES OF THE 20TH CENTURY | 100 BEST OUGHTS ADVENTURES | 100 BEST RADIUM AGE (PROTO-)SCI-FI ADVENTURES | 100 BEST TEENS ADVENTURES | 100 BEST TWENTIES ADVENTURES | 100 BEST THIRTIES ADVENTURES | 75 BEST GOLDEN AGE SCI-FI ADVENTURES | 100 BEST FORTIES ADVENTURES | 100 BEST FIFTIES ADVENTURES | 100 BEST SIXTIES ADVENTURES | 75 BEST NEW WAVE SCI FI ADVENTURES | 100 BEST SEVENTIES ADVENTURES | 100 BEST EIGHTIES ADVENTURES | 75 BEST DIAMOND AGE SCI-FI ADVENTURES | 100 BEST NINETIES ADVENTURES (in progress) | 1994 | 1995 | 1996 | 1997 | 1998 | 1999 | 2000 | 2001 | 2002 | 2003 | NOTES ON 21st-CENTURY ADVENTURES.