Best 1934 Adventures (1)
By: Joshua Glenn
May 28, 2019
One in a series of 10 posts identifying Josh Glenn's favorite 1934 adventure novels.
*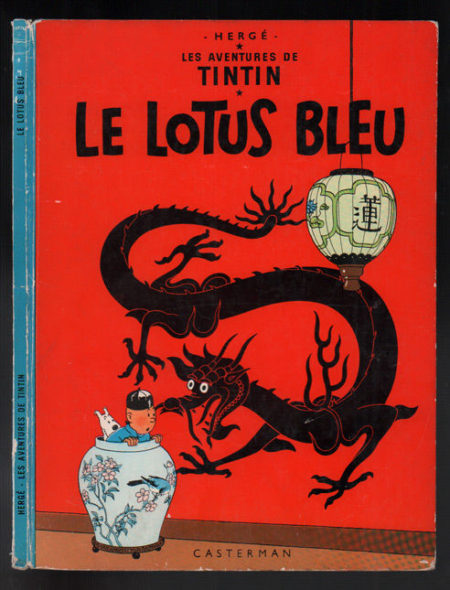 Hergé's Tintin adventure Le Lotus bleu (The Blue Lotus, serialized 1934–1935; in album form, 1936).
In the midst of the Japanese invasion and occupation of Manchuria, Tintin is invited to China; there, he reveals the machinations of Japanese spies and uncovers a drug-smuggling ring. Although The Blue Lotus picks up where Cigars of the Pharaoh (1932–1934) left off (at the palace of the Maharaja of Gaipajama in India), this installment in the Tintin series represents a remarkable evolution. Hergé had become friendly with a Chinese student, Zhang Chongren; the young Chinese boy who meets and befriends Tintin, Chang Chong-Chen, is a symbol of Hergé's affection for Zhang. In contrast with the exoticizing, satirical Tintin in the Land of the Soviets, Tintin in the Congo, and Tintin in America, in The Blue Lotus Hergé strives to represent a foreign culture accurately and sympathetically. Common European misconceptions about China are mocked; the actions of the Japanese invaders are criticized; Tintin is appalled by the boorish behavior of his fellow Europeans; and the real heroes of the book are a secret society devoted to combating the opium trade. Rastapopoulos gets his comeuppance, here; and we first meet J.M. Dawson, the corrupt British Chief of Police of the Shanghai International Settlement, who'll later turn up in The Red Sea Sharks as an arms merchant.
Fun facts: Serialized from August 1934 to October 1935, in Le Petit Vingtième. China's Chiang Kai-shek was a fan! So was John Steed, the British secret agent protagonist of The Avengers TV show, who can be seen reading it in a 1968 episode.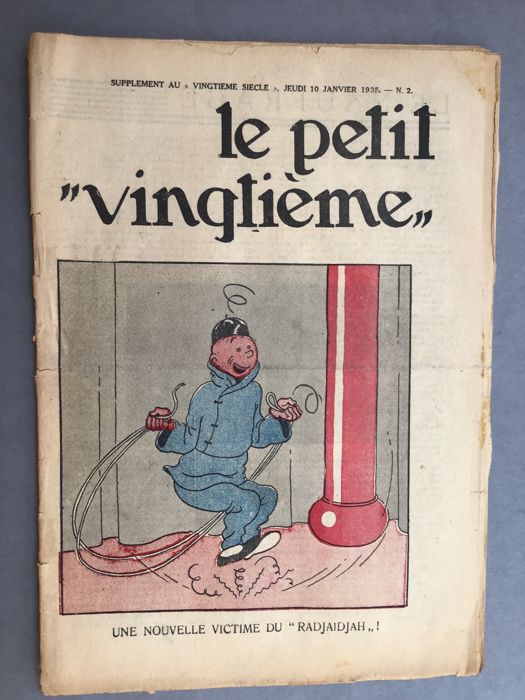 ***
JOSH GLENN'S *BEST ADVENTURES* LISTS: BEST 250 ADVENTURES OF THE 20TH CENTURY | 100 BEST OUGHTS ADVENTURES | 100 BEST RADIUM AGE (PROTO-)SCI-FI ADVENTURES | 100 BEST TEENS ADVENTURES | 100 BEST TWENTIES ADVENTURES | 100 BEST THIRTIES ADVENTURES | 75 BEST GOLDEN AGE SCI-FI ADVENTURES | 100 BEST FORTIES ADVENTURES | 100 BEST FIFTIES ADVENTURES | 100 BEST SIXTIES ADVENTURES | 75 BEST NEW WAVE SCI FI ADVENTURES | 100 BEST SEVENTIES ADVENTURES | 100 BEST EIGHTIES ADVENTURES | 75 BEST DIAMOND AGE SCI-FI ADVENTURES | 100 BEST NINETIES ADVENTURES (in progress) | 1994 | 1995 | 1996 | 1997 | 1998 | 1999 | 2000 | 2001 | 2002 | 2003 | NOTES ON 21st-CENTURY ADVENTURES.