Best 1924 Adventures (7)
By: Joshua Glenn
April 24, 2019
One in a series of 10 posts identifying Josh Glenn's favorite 1924 adventure novels. Happy 95th anniversary!
*

Harold Gray's picaresque comic strip Little Orphan Annie (serialized 1924–1968 by Gray; 1969–2010, by others).
Leapin' lizards! Annie, a spunky 11-year-old orphan with a mop of curly red hair, is rescued from a dreary, abusive orphanage — shades of Frances Hodgson Burnett's 1905 tear-jerker A Little Princess — by the wealthy, kindly industrialist "Daddy" Warbucks and his mean-spirited wife. Every time Mr. Warbucks goes out of town on a business trip, Mrs. Warbucks drives Annie out of their palatiala New York home; wandering the countryside, Annie makes new friends and helps people out of difficult situations. Early stories — which were recounted in real time, at first; that is, each strip was a single day — dealt with political corruption, criminal gangs, and corrupt institutions; Daddy Warbucks would always return to vanquish the bad guys. Annie's dog and faithful companion, the mutt Sandy, made his debut in 1925. In the late 1920s, Annie would take on killers, gangsters, spies, and saboteurs; during the Depression, Warbucks died from despair at the election of Franklin D. Roosevelt, and Annie's adventures began to involve organized labor thugs and clueless New Deal do-gooders. Punjab, a gigantic, sword-wielding, beturbaned Indian — think of Ram Dass, the Lascar in A Little Princess — became Annie's fellow adventurer in 1935, at which point the strip took a turn into the supernatural, the cosmic, and the fantastic. Following Gray's death in 1968, several other artists drew the strip until it finally ended in 2010.
Fun facts: Little Orphan Annie was one of the first comic strips adapted as a radio show; it went national in 1931, and attracted some six million followers. In 1977, the strip was adapted to the Broadway stage as the hit musical Annie.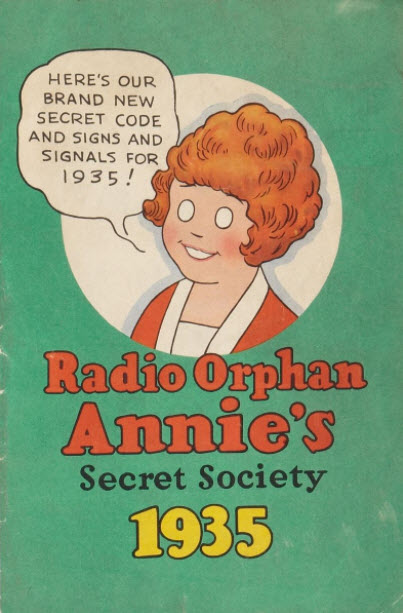 ***
JOSH GLENN'S *BEST ADVENTURES* LISTS: BEST 250 ADVENTURES OF THE 20TH CENTURY | 100 BEST OUGHTS ADVENTURES | 100 BEST RADIUM AGE (PROTO-)SCI-FI ADVENTURES | 100 BEST TEENS ADVENTURES | 100 BEST TWENTIES ADVENTURES | 100 BEST THIRTIES ADVENTURES | 75 BEST GOLDEN AGE SCI-FI ADVENTURES | 100 BEST FORTIES ADVENTURES | 100 BEST FIFTIES ADVENTURES | 100 BEST SIXTIES ADVENTURES | 75 BEST NEW WAVE SCI FI ADVENTURES | 100 BEST SEVENTIES ADVENTURES | 100 BEST EIGHTIES ADVENTURES | 75 BEST DIAMOND AGE SCI-FI ADVENTURES | 100 BEST NINETIES ADVENTURES (in progress) | 1994 | 1995 | 1996 | 1997 | 1998 | 1999 | 2000 | 2001 | 2002 | 2003 | NOTES ON 21st-CENTURY ADVENTURES.