Best 1904 Adventures (7)
By: Joshua Glenn
February 11, 2019
One in a series of 10 posts identifying Josh Glenn's favorite 1904 adventure novels. Happy 115th anniversary!
*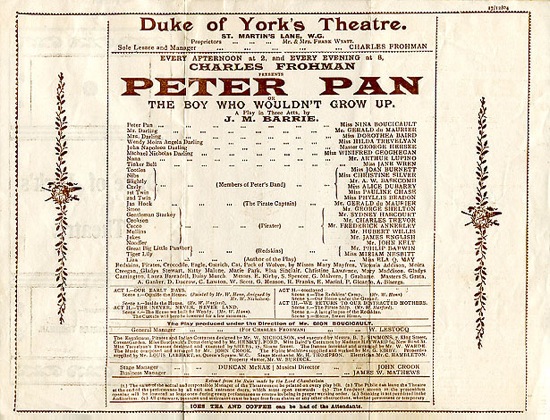 J.M. Barrie's fantasy adventure Peter Pan.
Peter Pan began as a play, which debuted in London in 1904; the author then developed it into a novel, which was published in 1911. In both versions, the titular character — Peter Pan, the fearless, innocent, conceited, heartless boy who wouldn't grow up — eavesdrops on the bedtime stories told by Mrs. Darling to her children Wendy, John and Michael. Discovered by Wendy, Peter invites her to fly with him to Neverland to be a mother to his gang, the Lost Boys. Wendy and her brothers fly to Neverland — narrowly avoiding disaster — then accompany Peter and the Lost Boys on various escapades… such as rescuing the princess Tiger Lily from the evil Captain Hook and his pirates. Wendy begins to miss her parents, but before she can take her brothers and the Lost Boys back to England, she is kidnapped by Hook. Peter's fairy, Tinker Bell, meanwhile, sacrifices herself by drinking poison intended for Peter. (In the play's most famous moment, Peter turns to the audience and begs those who believe in fairies to clap their hands.) Will Peter rescue Wendy and the others? And if he succeeds, will they stay with him in Neverland?
Fun facts: Walt Disney obtained the animation rights to Peter Pan in 1935, but the movie wasn't completed until 1953. There have been several musical productions of the play starring Mary Martin, Sandy Duncan, and Cathy Rigby as Peter Pan. As for the various live-action movie adaptations, the only one I like is Paramount's 1924 silent movie starring Betty Bronson.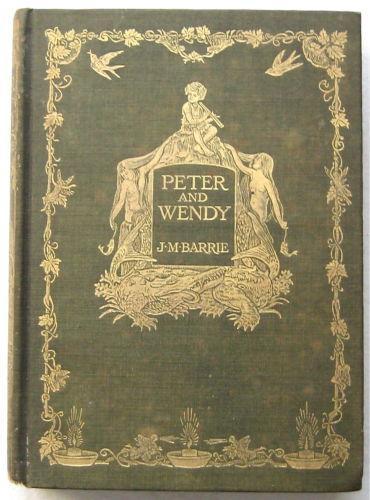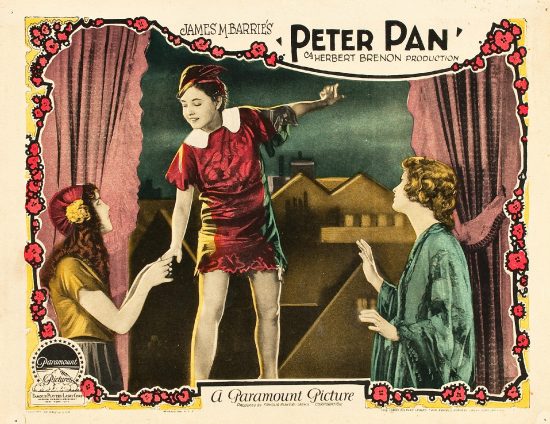 ***
JOSH GLENN'S *BEST ADVENTURES* LISTS: BEST 250 ADVENTURES OF THE 20TH CENTURY | 100 BEST OUGHTS ADVENTURES | 100 BEST RADIUM AGE (PROTO-)SCI-FI ADVENTURES | 100 BEST TEENS ADVENTURES | 100 BEST TWENTIES ADVENTURES | 100 BEST THIRTIES ADVENTURES | 75 BEST GOLDEN AGE SCI-FI ADVENTURES | 100 BEST FORTIES ADVENTURES | 100 BEST FIFTIES ADVENTURES | 100 BEST SIXTIES ADVENTURES | 75 BEST NEW WAVE SCI FI ADVENTURES | 100 BEST SEVENTIES ADVENTURES | 100 BEST EIGHTIES ADVENTURES | 75 BEST DIAMOND AGE SCI-FI ADVENTURES | 100 BEST NINETIES ADVENTURES (in progress) | 1994 | 1995 | 1996 | 1997 | 1998 | 1999 | 2000 | 2001 | 2002 | 2003 | NOTES ON 21st-CENTURY ADVENTURES.