Joshenilia (38)
By: Joshua Glenn
November 24, 2018
One in a series of posts exhuming the juvenilia and significant objects of HILOBROW's Josh Glenn.
Notes written in 2015, at the request of Fantagraphics, who were working on We Told You So: Comics As Art, a 600-page oral history of Fantagraphics edited by Tom Spurgeon with Michael Dean.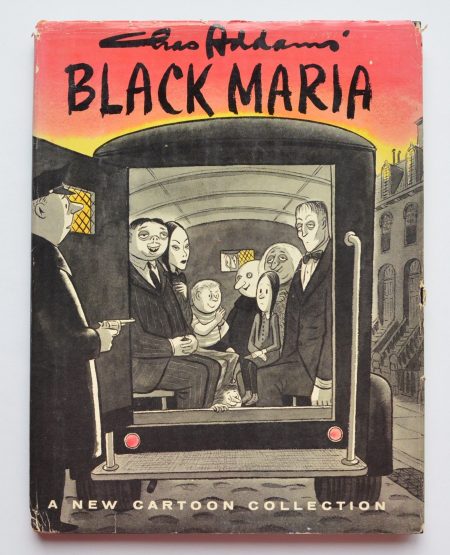 I discovered comics in the mid-1970s, as a lad of 7 or 8. Although there were no comic book stores, or even drugstores with a comic book rack, in my Boston neighborhood (Jamaica Plain), older cousins would give me their discarded comics; and I'd buy old comics at the flea markets and thrift store that my mother loved to haunt. Also, my father had excellent taste in non-superhero comics, so around the house I'd find Charles Addams and Gahan Wilson collections, say, and even Guy Peellaert's The Adventures of Jodelle and Michael O'Donoghue's and Frank Springer's The Adventures of Phoebe Zeit-Geist. So… for me, the world of comics was (a) old superhero, western, and military comics which I'd encounter randomly, in mid-storyline, without any historical or narrative context; and (b) sophisticated, transgressive, ironic, adult. My father also bought us, and read to us, all the Tintin, Asterix, and Lucky Luke albums; sometimes, in French.
My father remarried, in 1977, when I was 10, at a ceremony in Harvard Square — across the river, and a world away from my neighborhood. My older cousins and I wandered away from the reception dinner and discovered the comic book shop Million Year Picnic, which was game-changing. You could actually buy whichever issue of an old comic that you wanted? You could pick up new comics right as they came out? I spent every cent of my allowance, plus money I earned at odd jobs, from ages 10 through 16, at Million Year Picnic. I amassed an idiosyncratic, probably valueless (because read too often) comics collection.
And then, around the age of 17, c. 1985 — at the same time that I stopped playing D&D and reading science fiction, and around the time that I started dating — I quit reading comics. Put them all into the attic.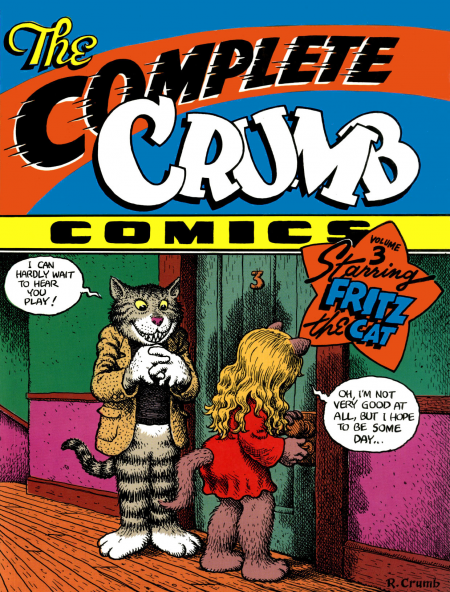 That phase didn't last long. While I was in college, in 1987 or 1988, I discovered the first volumes of Fantagraphics's The Complete Crumb Comics. I'm pretty sure this was my first introduction to Fantagraphics. (I'm sorry to say that I didn't discover the Love & Rockets comics, or The Comics Journal, or other pioneering Fantagraphics efforts, until pretty late in the game.) And then, in 1988–89, during which time I was taking time off from school and trying to write a novel, I started visiting a store in Boston's Allston neighborhood called Primal Plunge. Here, I discovered Love & Rockets, and the first issues of Lloyd Llewellyn, and other brilliant Fantagraphics stuff from that period.
[From a HILOBROW post I wrote about Daniel Clowes:] What a glorious time it was to be young and impressionable — back when Clowes's graphic novels Like a Velvet Glove Cast in Iron and Pussey!: The Complete Saga of Young Dan Pussey were appearing in serialized form, alongside shattering short comics like "Art School Confidential," "Marooned," "I Hate You Deeply" and "I Love You Tenderly."
I started publishing a zine, in 1990, called LUVBOAT EARTH — in which I'd review Fantagraphics comics, sometimes (for what it's worth — about 10 people read the zine), and publish some of my own efforts at comics. Yes, I wanted to do comics! I gave up pretty quickly. Through mutual friends, around that time I met Dame Darcy, who would sometimes do original comics for my next zine, HERMENAUT (1992–2001).
In 1994, I got my first job in media, working as a low-level editor at a Minneapolis-based national magazine called Utne Reader. They gave me a magazine-buying budget, so I bought a lot of Fantagraphics titles then. I also wrote for the Minneapolis City Pages sometimes — I remember naming Chris Ware the "Artist of the Year," because I was reading his stuff in the Seattle Stranger.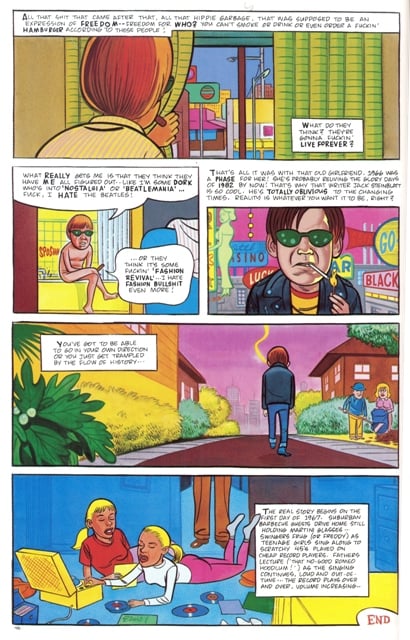 I've never been much of a fanboy, so I never wrote in to any of the comics that I liked. (I wish I had — a friend of mine bought the original artwork for the first page of the first issue of Lloyd Llewellyn, and I was so jealous.) I wish I could remember how I started corresponding with Eric Reynolds — probably I sent my zine, HERMENAUT, to Fantagraphics around 1999? We interviewed Daniel Clowes, that year, for HERMENAUT; and Clowes and I corresponded a little, because he liked the zine. Clowes later said that the interview was one of his favorites, so it's been reprinted in a couple of collections, which is nice.
In 2002, I went to work for the Boston Globe's IDEAS section, and I'd work to get Fantagraphics titles into the paper whenever possible. That's probably when Eric and I corresponded the most frequently — we both wanted to get Fantagraphics into the paper. After I quit journalism, c. 2007, I didn't want to be greedy so I let Fantagraphics know that they didn't need to send my promo books any more —although I wanted them!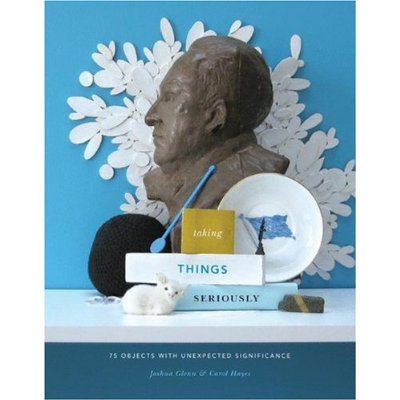 In 2006, around the time I was getting ready to quit the Globe and journalism, I asked Eric to help me get in touch with some cartoonists — Bill Griffith, Tony Millionaire, Mark Newgarden — whom I wanted to invite to write essays for my first book, Taking Things Seriously. Then, in 2009, I asked Eric for help contacting some other cartoonists — including Gary Panter — whom I wanted to invite to write for the Significant Objects project, a scheme cooked up by Rob Walker and myself which used eBay as a fiction publishing platform. In 2012, Fantagraphics published the Significant Objects book, which was a dream come true! Eric was the acquiring editor, Jacob Covey designed and decorated the book, and Kim and Gary offered suggestions.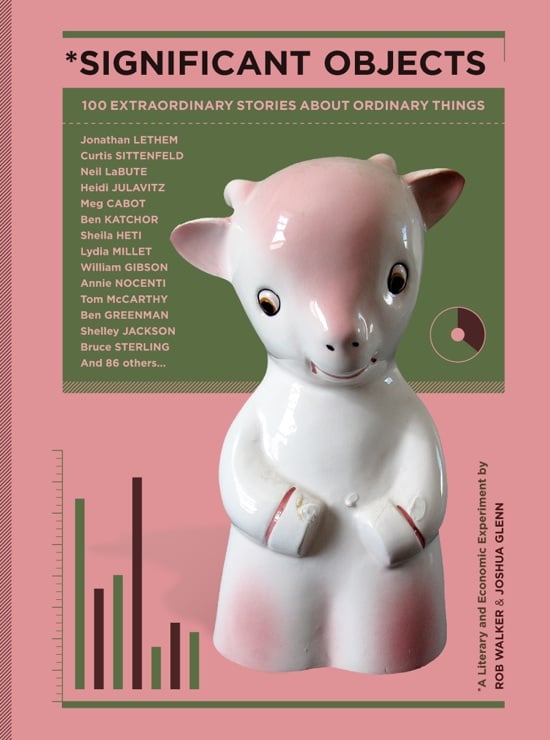 I corresponded a little bit with Kim, around that time, because I realized that he and I shared a passion for 1960s–'70s kids' comics from Europe. Some of which — Gil Jourdan, Sibyl-Anne, lesser-known strips from Tintin and Spirou magazines — Fantagraphics had begun to translate and reissue. Kim invited me to come stay in his guest room, which apparently was wall-to-wall European comics of the 1960s–'70s! But alas, it wasn't meant to be.
I remember I was at the SXSW conference in March 2012, and I couldn't attend any panels or parties — I spent the entire time in my motel room, making changes not only to the Significant Objects book but also to the stories we'd published on our website, because Kim's sharp eye had identified about a million errors.
*end notes*
***
READ MORE essays by Joshua Glenn, originally published in: THE BAFFLER | BOSTON GLOBE IDEAS | BRAINIAC | CABINET | FEED | HERMENAUT | HILOBROW | HILOBROW: GENERATIONS | HILOBROW: RADIUM AGE SCIENCE FICTION | HILOBROW: SHOCKING BLOCKING | THE IDLER | IO9 | N+1 | NEW YORK TIMES BOOK REVIEW | SEMIONAUT | SLATE