Best 1973 Adventures (2)
By: Joshua Glenn
October 6, 2018
One in a series of 10 posts identifying Josh Glenn's favorite 1973 adventure novels. Happy 45th anniversary!
*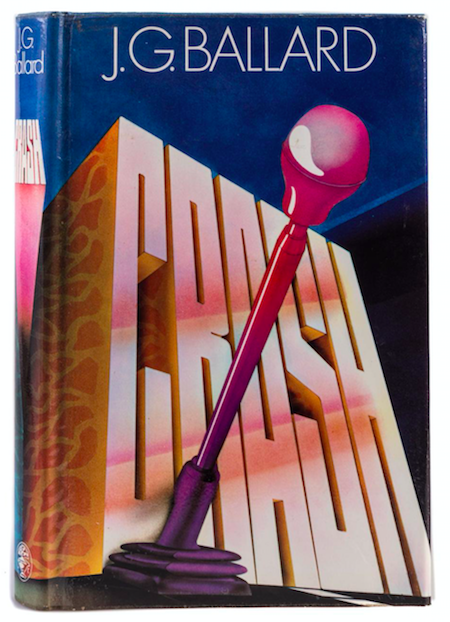 J.G. Ballard's sci-fi adventure Crash.
If Ballard's early novels — 1964's The Burning World, for example — were sardonic inversions of survivalist cozy catastrophes, then Crash might be read as a sardonic inversion of another Adventure genre: the picaresque. In fact, the episodic, shambolic plot of Crash, in which the protagonist falls under the influence of a charismatic, wildly unconventional kook, and immerses himself in an automobile-centric world of transgressive kicks, feels to this reader like a pessimistic, avant-garde response to the all-American optimism of Kerouac's On the Road. (Ballard himself described Crash as a "warning against that brutal, erotic, and overlit realm that beckons more and more persuasively to us from the margins of the technological landscape.") In this anti-optimistic morality play, "James Ballard" is maimed in a car crash, which leaves the other driver dead; he is subsequently drawn into the orbit of Dr. Vaughan, a car-wreck enthusiast who heads up a kind of sex cult of fellow fetishists. Vaughan, Ballard, and others — Seagrave, a crossdressing stuntman; Gabrielle, a lesbian opium-addict and amputee; Helen, the widow of Ballard's victim — engage in Sadean sex rites in crashed and about-to-be-crashed cars. If Ballard's earlier novels are cataclysms set in the future; Crash takes place in a cataclysmic present, i.e., one in which catastrophe has become normalized.
Fun facts: The Normal's 1978 song "Warm Leatherette" was inspired by Crash; Gary Numan's 1979 song "Cars" may have been, as well. In 1996, Crash was adapted as a film of the same name by David Cronenberg; it stars James Spader, Deborah Kara Unger, Elias Koteas, Holly Hunter, and Rosanna Arquette.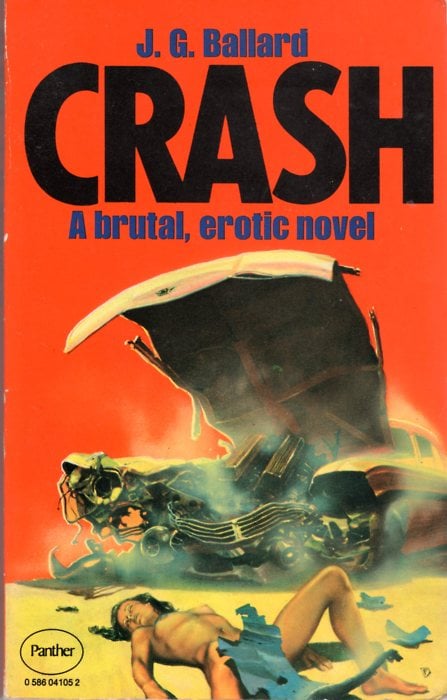 ***
JOSH GLENN'S *BEST ADVENTURES* LISTS: BEST 250 ADVENTURES OF THE 20TH CENTURY | 100 BEST OUGHTS ADVENTURES | 100 BEST RADIUM AGE (PROTO-)SCI-FI ADVENTURES | 100 BEST TEENS ADVENTURES | 100 BEST TWENTIES ADVENTURES | 100 BEST THIRTIES ADVENTURES | 75 BEST GOLDEN AGE SCI-FI ADVENTURES | 100 BEST FORTIES ADVENTURES | 100 BEST FIFTIES ADVENTURES | 100 BEST SIXTIES ADVENTURES | 75 BEST NEW WAVE SCI FI ADVENTURES | 100 BEST SEVENTIES ADVENTURES | 100 BEST EIGHTIES ADVENTURES | 75 BEST DIAMOND AGE SCI-FI ADVENTURES | 100 BEST NINETIES ADVENTURES (in progress) | 1994 | 1995 | 1996 | 1997 | 1998 | 1999 | 2000 | 2001 | 2002 | 2003 | NOTES ON 21st-CENTURY ADVENTURES.