Best 1923 Adventures (4)
By: Joshua Glenn
March 13, 2018
One in a series of 10 posts identifying Josh Glenn's favorite 1923 adventure novels. Happy 95th anniversary!
*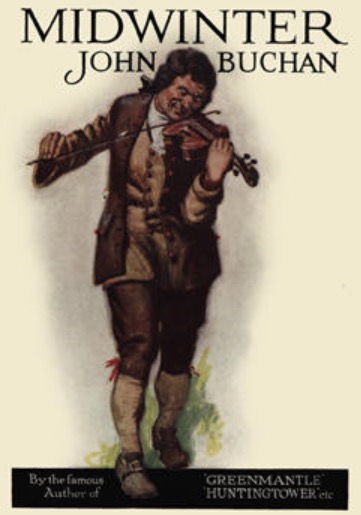 John Buchan's historical adventure Midwinter.
This novella is set during the Jacobite rising of 1745–46. Alastair Maclean, a captain of the army of Scottish highlanders that is preparing to march on London in support of Bonnie Prince Charlie, is traveling across England when he falls in with a "secret army" of non-political, pagan gipsies and "spoonbills" known as the Naked Men. Their leader, the wise, merry, fiddle-playing Amos Midwinter (a kind of Tom Bombadil figure), will end up rescuing Maclean on several occasions. In his introduction to a 2008 reprint of the novel, Stuart Kelly notes that Midwinter is an affectionate inversion of the most famous Jacobite novel, Sir Walter Scott's Waverley, i.e., instead of an Englishman tramping the Scottish wilds, a Scotsman explores the strange byways of Albion. Maclean befriends Samuel Johnson — i.e., the author who'd later compile the magisterial Dictionary of the English Language (1755). Maclean and Johnson, are bedeviled by traitors to the Jacobite cause… and they're in both love with one of the traitor's wives!
Fun facts: Some consider this one of the best historical novels ever. I'm not so sure about that, but it appeared between two of my favorite Buchan yarns, Huntingtower (1922) and The Three Hostages (1924), so the author was certainly in good form.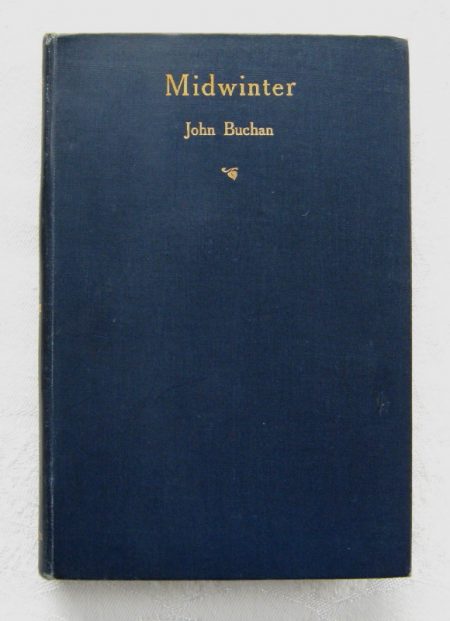 ***
JOSH GLENN'S *BEST ADVENTURES* LISTS: BEST 250 ADVENTURES OF THE 20TH CENTURY | 100 BEST OUGHTS ADVENTURES | 100 BEST RADIUM AGE (PROTO-)SCI-FI ADVENTURES | 100 BEST TEENS ADVENTURES | 100 BEST TWENTIES ADVENTURES | 100 BEST THIRTIES ADVENTURES | 75 BEST GOLDEN AGE SCI-FI ADVENTURES | 100 BEST FORTIES ADVENTURES | 100 BEST FIFTIES ADVENTURES | 100 BEST SIXTIES ADVENTURES | 75 BEST NEW WAVE SCI FI ADVENTURES | 100 BEST SEVENTIES ADVENTURES | 100 BEST EIGHTIES ADVENTURES | 75 BEST DIAMOND AGE SCI-FI ADVENTURES | 100 BEST NINETIES ADVENTURES (in progress) | 1994 | 1995 | 1996 | 1997 | 1998 | 1999 | 2000 | 2001 | 2002 | 2003 | NOTES ON 21st-CENTURY ADVENTURES.