Best 1982 Adventures (2)
By: Joshua Glenn
December 2, 2017
One in a series of 10 posts identifying Josh Glenn's favorite 1982 adventure novels. Happy 35th anniversary!
*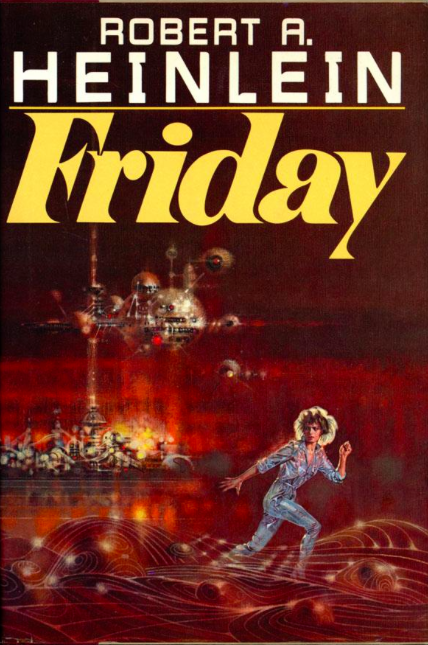 Robert Heinlein's sci-fi adventure Friday.
Heinlein fans were relieved to see the master return — after a seven-year hiatus and the worst book of his career, 1980's The Number of the Beast — to kiss-kiss bang-bang form. This is a fun spy novel, featuring a kick-ass combat courier, Friday Jones, who struggles to conceal her status as an "artificial person" genetically engineered to be stronger, faster, and smarter than the rest of us — because of prejudice and opprobrium. (As an adolescent, I was particularly taken with the ingenious means by which Friday's agency activates her abductive reasoning abilities — basically, by having her do lots of research, then waking her up in the middle of the night with obscure questions.) At the same time, critics are absolutely correct to point out that Heinlein is at his sex-positive skeeviest here… and that there really isn't anything resembling a plot.
Fun facts: Science fiction author Jo Walton has called Friday "the worst book I love." I think that's more or less how I feel about it, too. Though I love even worse books.
***
Let me know if I've missed any 1982 adventures that you particularly admire.